Is Vision Insurance Worth it For You?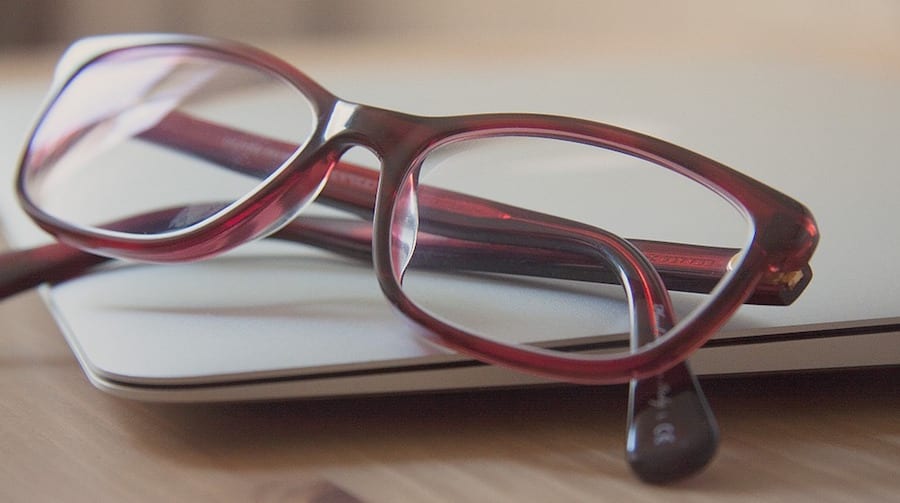 I had 20/20 vision the first time I got it checked at age 11, and from that day on I wore the badge of perfect vision proudly, boasting to anyone who would listen of my superior seeing skills. Then, when I was 22, I took a road trip to visit a friend in Madison, Wisconsin, and I kept missing my turns. As I squinted frantically at the fuzzy green exit markers whisking past my window, I realized it might be time for me to reevaluate my 11-year-old diagnosis.
The following week, my optometrist delivered the bad news: I needed glasses. Three years and two pairs later, and I've become a seasoned glasses-wearer. But there's still one thing I don't have, and that's vision insurance.
I honestly didn't realize that glasses and contacts weren't covered by my normal health insurance until I needed them, and so my first visit to the optometrist gave me some serious sticker shock. As a glasses newbie, I had no idea how expensive just getting a pair could be, and I think I ended up paying a little less than $300 total my first time around: $80 for the eye exam, and about $200 for a pair of glasses I didn't even like that much (note to self: don't pick out your glasses while your eyes are still dilated!).
And yet I still haven't opted in on the vision insurance plan my employer offers. Why? Because I'd be wasting my money. And if you've got mild vision problems like I do, it might not worth it for you, either.
So if you're on the fence about getting those peepers insured, here are a few questions to ask yourself before you take the financial plunge.
What is vision insurance?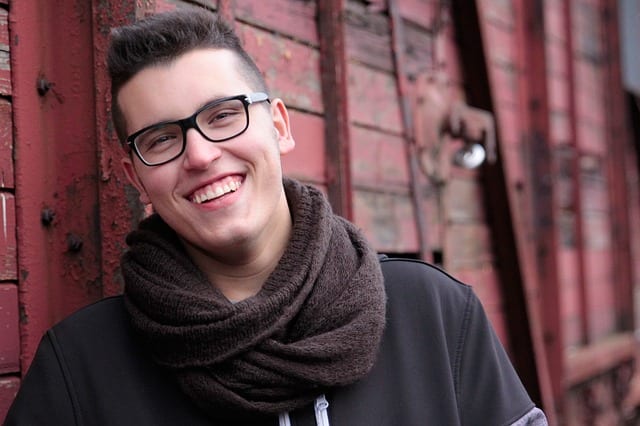 Let's start with the basics, because despite having the word "insurance" in its name, vision insurance does not work the same way as your regular health coverage. In general, there are two different forms of vision insurance: benefits packages and discount plans.
A vision benefits package requires you to pay a monthly or yearly premium in exchange for free or discounted eye-care services. Most vision benefits packages will also cover the cost of eye wear that's less than a set amount of money (usually a little more than $100). Benefits packages typically allow you one eye exam per year, and while you won't be paying the full cost of the exam, you will probably still have a $10-$25 copay.
With a discount vision plan, you also pay a yearly or monthly premium or membership fee, and in exchange, you get a percentage (say 20 percent) off all your services and eye wear.
Depending on what kind of premium you're willing to pay, different plans cover different services and optical wear. But in general, if you have vision insurance, you're getting the following services and products at a discounted rate:
A yearly eye exam
A pair of glasses (both frames and lenses)
Contact lenses
Some vision insurance plans might require you to pick between contact lenses and a new pair of glasses every year, and while some partially cover the cost of LASIK, others don't.
Vision insurance does not cover all things eye-related. If you get pink eye, for example, your doctors visit and subsequent treatment will be covered by your health insurance, not your vision insurance. Same with eye-related accidents and injuries. Vision insurance is for routine eye exams and basic optical equipment. If you have a vision problem that's more complicated than plain old nearsightedness or farsightedness, or if you want fancier lenses with progressive and anti-glare technology, a lot of your costs won't be covered even if you do have vision insurance.
Will it save me money?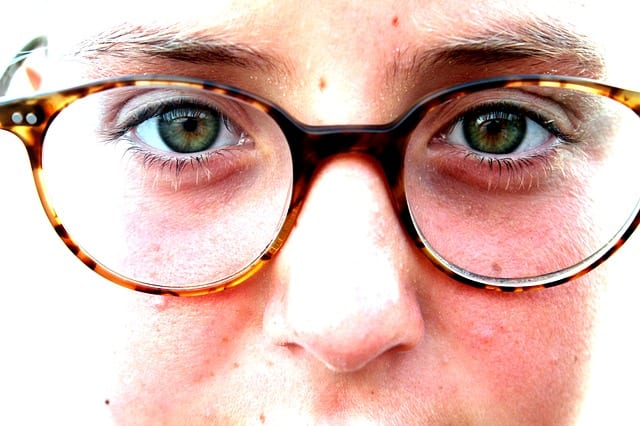 This is the million dollar (or, more realistically, $100-$200 per year) question. At first glance, vision insurance sounds like a no-brainier for us bespectacled folk, because who wants to pay the full cost of an eye exam and new glasses/contacts out of pocket? But dig a little deeper, and the whole thing starts to get as blurry as my vision was on that fateful drive to Madison.
First, think about just how often you need to replace your glasses. Do you really get an exam every single year? And even if you do, how often is your prescription actually updated? Most glasses-wearing adults between the ages of 18 and 50 typically need new prescriptions every two to three years, so if you're paying $15 per month and you don't reap the benefits every year, you'll end up spending more on insurance than you would have on your glasses even if you didn't have coverage.
Another thing to consider when deciding whether to invest in vision insurance is your optometrist. Most vision insurance plans have a set network of health care providers that accept the insurance. Let's say you like your current optometrist but he or she isn't on that list--too bad. If you want to get the discount, or pay just the copay, you'll have to find a different eye doctor.
Finally, like I said before, if you want to upgrade your lenses and make them anti-glare, or scratch resistant, that probably won't be covered. There also may be a limited selection of frames that are covered by your vision insurance, so if you've got a certain style in mind, be aware that you might have to pay extra money to wear 'em.
What are the alternatives?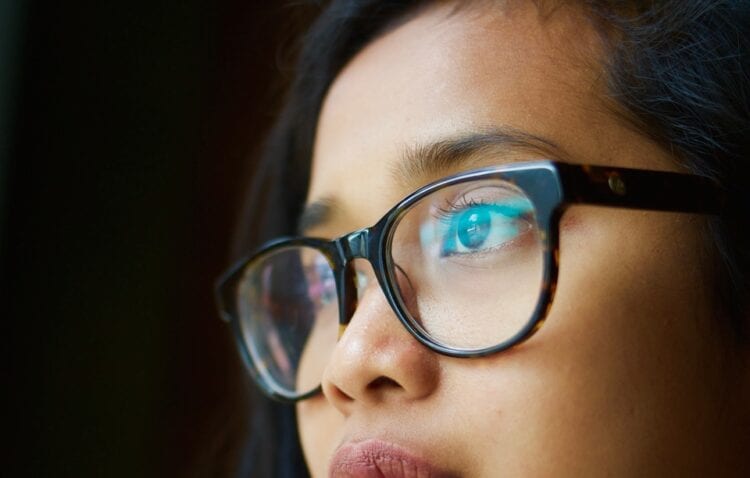 I mentioned earlier that I paid about $300 in upfront costs for my first eye exam and subsequent pair of glasses. But even without vision insurance, the last time I got a prescription update and a new pair of specs, I paid a grand total of $140, and even that was excessive. How did I manage to cut my costs by more than half? A winning combination of patience and online shopping.
I live close to a Lenscrafters, and every few months, they run a promotion for a $39.99 eye exam (down from the normal rate of $59.99). When I noticed my glasses weren't helping me out the way they used to, I went over to see if the promotion was still running. Alas, it wasn't, but I waited a couple months for it to come back, and when it did, I scheduled an eye exam.
I didn't do anything fancy, no eye dilation or retinal imaging, just a basic exam that yielded a basic prescription. And even though I was STRONGLY pressured by the Lenscrafters optometrist and salespeople alike to buy a pair of glasses on the spot, one look at the price of their glasses and I was out of there.
Instead of spending upwards of $200 on my new glasses, I turned to the internet, and ordered my pair on Warby Parker for a grand total of $99. I like Warby Parker for their fashion-forward frames and try-at-home program (which enables you to try on up to five pairs of glasses, order what looks good on you and send the rest back), but they're not the cheapest option out there. Here are a few other places to get glasses for less:
The bottom line?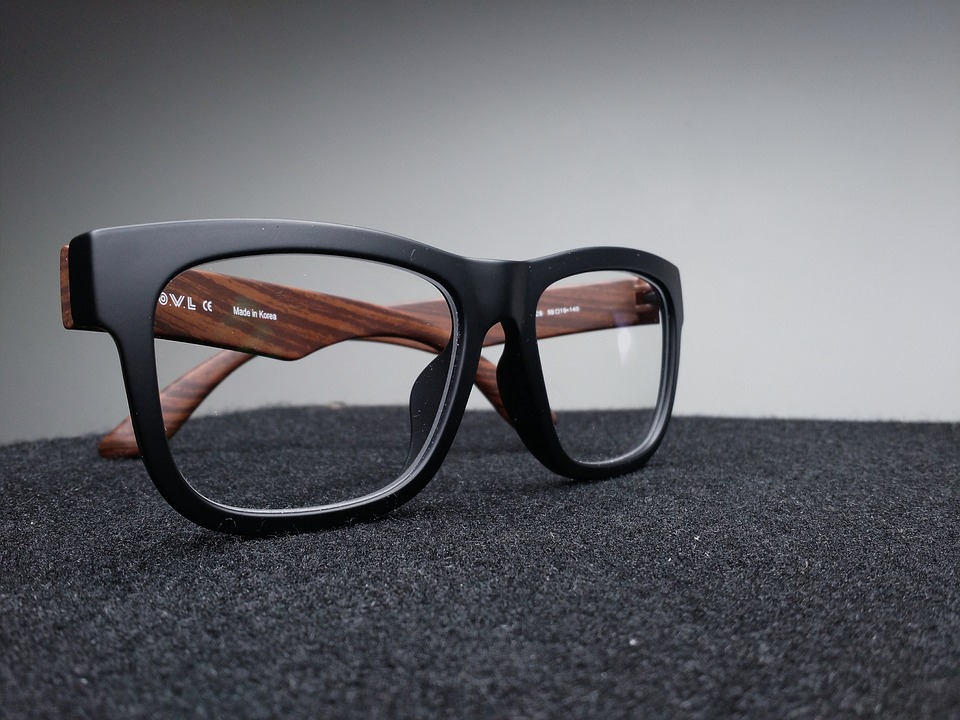 I crunched the numbers, and vision insurance just wasn't worth it for me. I don't need new glasses every year, so paying monthly for a service I might not even utilize would be silly. Also, my simple prescription means that I can get quality glasses and contacts online for a fraction of what they'd cost me in a store, and there are plenty of inexpensive options out there for someone looking for an eye exam.
That being said, if your prescription does change every year, if you like to update your look annually or if your family has several members (especially children, who need new prescriptions more frequently as they mature) who wear glasses, vision insurance COULD save you some money. Just make sure you sit down and do the math before signing up for anything.
Check out this related deal through 5/10/15: