What to Expect from the 2017 JCPenney Cyber Monday Sale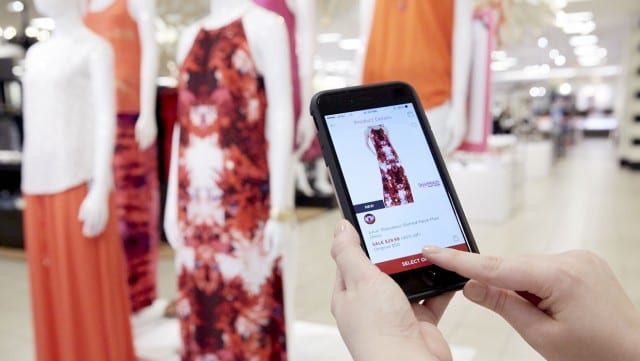 We know, most shoppers already have their hands full navigating all the Black Friday sales and deals. Who's even thinking about Cyber Monday yet? Well, JCPenney is, for one. And with more than 100,000 planned deals, it's a sale that you might find worthy of adding to your holiday shopping itinerary.
It's easy to overlook JCPenney when it comes to Black Friday and Cyber Monday shopping, especially with the recent announcement of the planned closing of hundreds of stores. However, both the JCP Black Friday and Cyber Monday sales this year indicate that the retailer isn't quite ready to call it quits.
You can get a preview of the Cyber Monday deals as early as Sunday when you visit the site, but Cyber Deals will be available from November 25 – November 29. The store plans to feature more than 100,000 deals in-store and at jcp.com
Some of the deals you can expect to find on Cyber Monday include special savings on kitchen items and clothing for the whole family. Plus, there will be hundreds of dollars worth of coupon giveaways and gifts.
JCPenney Black Friday or Cyber Monday for Better Deals?
If you're trying to decide which day you'll get the best deals at JCPenney, the answer is both. Fortunately, if you miss the Black Friday deal on something like the Keurig KSS Brewer or the KitchenAid mixer, you'll get another chance on Cyber Monday.
However, keep in mind that not everything will be on sale on Cyber Monday, so if you have your heart set on a Black Friday deal, especially on big ticket items like a 4K Smart TV or Electric Range, it's best to make sure you're there for the sale. Likewise, there are a couple items available on Cyber Monday that you won't see on Black Friday.
Other Cyber Monday Deals
The sale will also include up to 80 percent off clearance, which includes more than a thousand clothing, bedding and bath, jewelry, home décor, furniture and other deals.
What's on your holiday shopping list at JCPenney? Let us know in the comments below.
Related JCPenney Deals:
KitchenAid Artisan $200 After Rebate
Liz Claiborne Phone-Charging Wristlet $20
JCPenney: 60% + 25% Off Christmas Trees
JCPenney Women's Boots $19