JCPenney is Closing 138 Stores, is Yours on the List?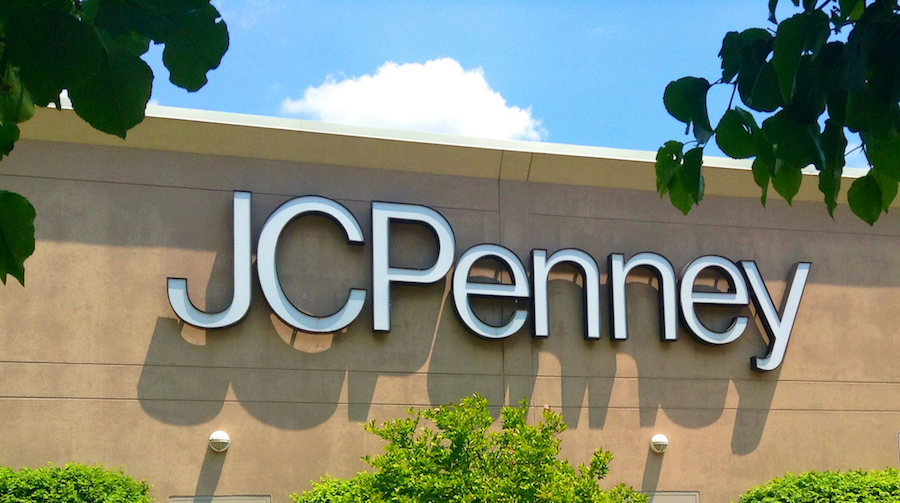 Following at the heels of fellow retailers like Macy's, Walmart and Sears, which all recently closed hundreds of brick-and-mortar locations across the country, JCPenney announced it will be closing 138 stores this summer. 
According to a press release put out by the company this morning, "approximately 5,000 positions nationwide will be impacted by the store closures," which is a nice way of saying a lot of people are going to lose their jobs.
"We believe closing stores will also allow us to adjust our business to effectively compete against the growing threat of online retailers," said Marvin R. Ellison, chairman and chief executive officer of JCPenney. "Maintaining a large store base gives us a competitive advantage in the evolving retail landscape since our physical stores are a destination for personalized beauty offerings, a broad array of special sizes, affordable private brands and quality home goods and services. It is essential to retain those locations that present the best expression of the JCPenney brand and function as a seamless extension of the omnichannel experience through online order fulfillment, same-day pick up, exchanges and returns."
Here is a list of all 138 locations that will begin liquidation sales in April:
Alabama
Auburn Mall - Auburn, AL
Tannehill Promenade - Bessemer, AL
Gadsden Mall - Gadsden, AL
Jasper Mall - Jasper, AL
Arkansas
Military Plaza - Benton, AR
Chickasaw Plaza - Blytheville, AR
Arizona
Riverview Mall - Bullhead City, AZ
California
Downtown Bishop - Bishop, CA
Sunwest Plaza - Lodi, CA
The Village at Orange - Orange, CA
Hilltop Mall - Richmond, CA
Colorado
Fort Morgan Main St. - Fort Morgan, CO
Glenwood Springs Mall - Glenwood Springs, CO
St. Vrain Centre - Longmont, CO
Broadway Plaza - Sterling,CO
Connecticut
Connecticut Post Mall - Milford, CT
Florida
Jacksonville Regional Shopping Center - Jacksonville, FL
Palatka Mall - Palatka, FL
Georgia
Dublin Mall - Dublin, GA
Macon Mall - Macon, GA
Milledgeville Mall - Milledgeville, GA
Gateway Plaza - Thomasville, GA
Tifton Mall - Tifton, GA
Iowa
Downtown Decorah - Decorah, IA
Crossroads Mall - Fort Dodge, IA
Penn Central Mall - Oskaloosa, IA
Quincy Place - Ottumwa, IA
Idaho
Snake River Plaza - Burley, ID
Illinois
Eastland Mall - Bloomington, IL
Fulton Square - Canton, IL
Village Square Mall - Effingham, IL
Freestanding - Macomb, IL
Peru Mall - Peru, IL
Northland Mall - Sterling, IL
Centerpointe of Woodridge - Woodridge, IL
Indiana
FairOaks Mall - Columbus, IN
Connersville Plaza - Connersville, IN
Huntington Plaza - Huntington, IN
Jasper Manor Center - Jasper, IN
Logansport Mall - Logansport, IN
Kansas
Chanute Square - Chanute, KS
Downtown Great Bend - Great Bend, KS
Hutchinson Mall - Hutchinson, KS
Freestanding - Lawrence, KS
Winfield Plaza - Winfield, KS
Louisiana
Cortana Mall - Baton Rouge, LA
Park Terrace - DeRidder, LA
North Shore Square - Slidell, LA
Massachusetts
Berkshire Mall - Lanesborough, MA
Maryland
Easton Marketplace - Easton, MD
Maine
Rockland Plaza - Rockland, ME
Michigan
Lakeview Square Mall - Battle Creek, MI
Delta Plaza - Escanaba, MI
Westshore Mall - Holland, MI
Copper Country Mall - Houghton, MI
Birchwood Mall - Kingsford, MI
Midland Mall - Midland, MI
Cascade Crossings - Sault Ste. Marie, MI
Minnesota
Central Lakes Crossing - Baxter, MN
Five Lakes Centre - Fairmont, MN
Faribo West Mall - Faribault, MN
Irongate Plaza - Hibbing, MN
Hutchinson Mall - Hutchinson, MN
Red Wing Mall - Red Wing, MN
Downtown Thief River Falls - Thief River Falls, MN
Freestanding - Winona, MN
Missouri
Maryville Center - Maryville, MO
Mississippi
Leigh Mall - Columbus, MS
Southgate Plaza - Corinth, MS
Greenville Mall - Greenville, MS
Bonita Lakes Mall - Meridian, MS
Oxford Mall - Oxford, MS
Montana
Capital Hill Mall - Helena, MT
Sidney Main Street - Sidney, MT
North Carolina
Albemarle Crossing - Albemarle, NC
Boone Mall - Boone, NC
Eastridge Mall - Gastonia, NC
Blue Ridge Mall - Hendersonville, NC
Monroe Crossing - Monroe, NC
Becker Village Mall - Roanoke Rapids, NC
North Dakota
Prairie Hills Mall - Dickinson, ND
Buffalo Mall - Jamestown, ND
Downtown Wahpeton - Wahpeton, ND
Nebraska
Fremont Mall - Fremont, NE
Downtown McCook - McCook, NE
Platte River Mall - North Platte, NE
New Jersey
Rio Grande Plaza - Rio Grande, NJ
Nevada
The Boulevard - Las Vegas, NV
New York
Dunkirk-Fredonia Plaza - Dunkirk, NY
Westfield Sunrise - Massapequa, NY
Palisades Center -West Nyack, NY
Ohio
Findlay Village Mall - Findlay, OH
New Towne Mall - New Philadelphia, OH
Richmond Town Square - Richmond Heights, OH
St. Mary's Square - St. Marys, OH
Oklahoma
Altus Plaza - Altus, OK
Ne-Mar Shopping Center - Claremore, OK
Ponca Plaza - Ponca City, OK
Pioneer Square Shopping Center - Stillwater, OK
Oregon
Astoria Downtown - Astoria, OR
Grants Pass Shopping Center - Grants Pass, OR
La Grande Downtown - La Grande, OR
Downtown Pendleton - Pendleton, OR
The Dalles Main Street - The Dalles, OR
Pennsylvania
Columbia Mall - Bloomsburg, PA
Clearfield Mall - Clearfield, PA
King of Prussia Mall - King of Prussia, PA
Philadelphia Mills - Philadelphia, PA
Bradford Towne Centre - Towanda, PA
Lycoming Mall - Pennsdale, PA
Willow Grove Park - Willow Grove, PA
South Carolina
Citadel Mall - Charleston, SC
Town 'N Country - Easley, SC
South Dakota
Palace Mall - Mitchell, SD
Northridge Plaza - Pierre, SD
Watertown Mall - Watertown, SD
Yankton Mall - Yankton, SD
Tennessee
Greeneville Commons - Greeneville, TN
Knoxville Center - Knoxville, TN
County Market Place - Union City, TN
Texas
Athens Village Shopping Center - Athens, TX
Borger Shopping Plaza - Borger, TX
Heartland Mall - Early, TX
El Paso Downtown - El Paso, TX
Marshall Mall - Marshall, TX
McAllen Downtown - McAllen, TX
University Mall - Nacogdoches, TX
King Plaza Shopping Center - Seguin, TX
Bosque River Center - Stephenville, TX
Virginia
New River Valley Mall - Christiansburg, VA
Tanglewood Mall - Roanoke, VA
Washington
Pilchuck Landing - Snohomish, WA
Wisconsin
Pine Tree Mall - Marinette, WI
Marshfield Mall - Marshfield, WI
Richland Square Shopping Center - Richland Center, WI
Rapids Mall - Wisconsin Rapids, WI
West Virginia
Foxcroft Towne Center - Martinsburg, WV
Wyoming
Downtown Sheridan - Sheridan, WY
Is your store on the list? Let us know in the comments!