The 2017 Holiday Gift Guide for Kids of All Ages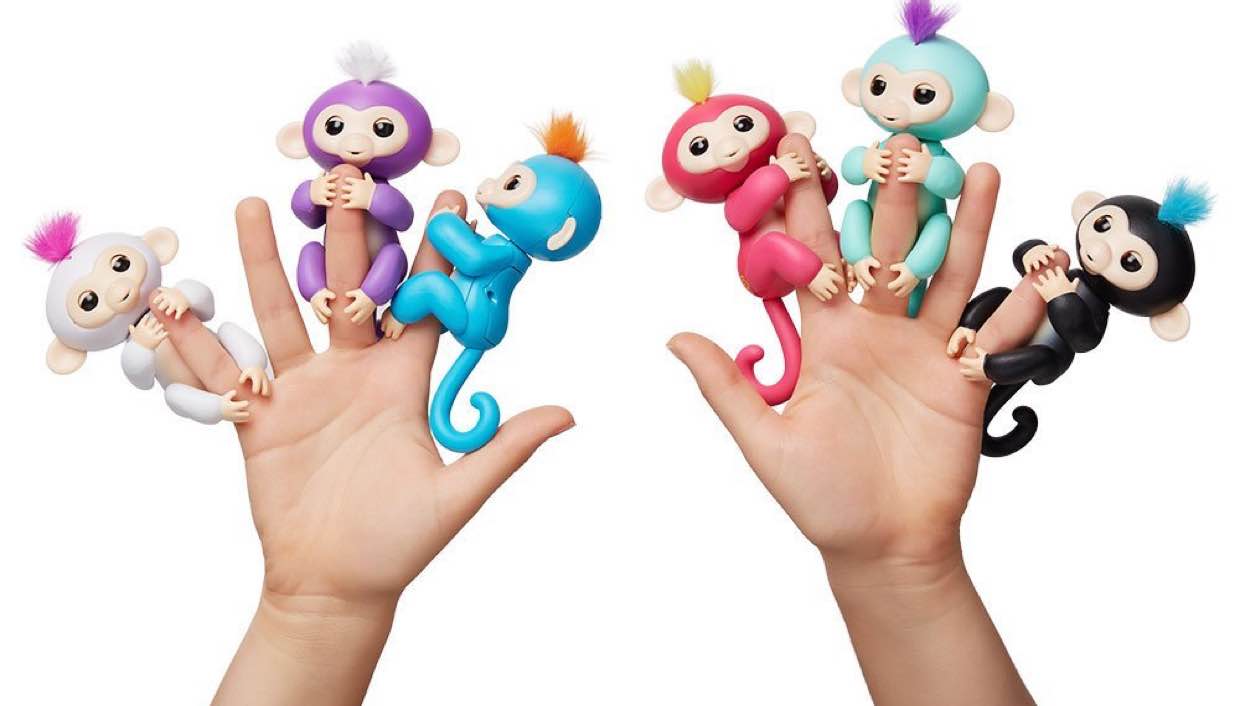 Is your ever-growing list of gifts to get this year bringing you the holly jolly jitters more than holiday happiness? Let us ease some of that seasonal stress with our list of the best toys that may just end up stealing some of Santa's thunder.

Infant (0-12 Months)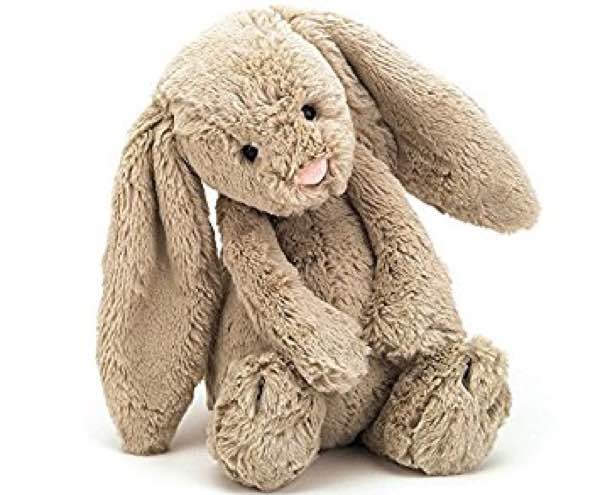 Jellycat Large Bashful Bunny Stuffed Animal
This soft bunny comes in five different sizes ranging from seven to 31 inches.
Fisher-Price Coffee Cup Teether
Is your baby constantly trying to grab your latte right out of your hands? Distract them with this two-in-one Fisher-Price Coffee Cup Teether and Rattle. Not only will they let you drink your joe in peace, but it will also relieve them of that pesky tooth pain.
Hedstrom Sensory Ring Stackerz Toy Set
Not your ordinary plastic rings from when you were a baby! This set includes squishy rings that are filled with everything from beads to bells.
Chewbeads
Made of non-toxic silicone, these beaded rings can be clipped on to strollers or car seats.
Toddler (1-4 Years)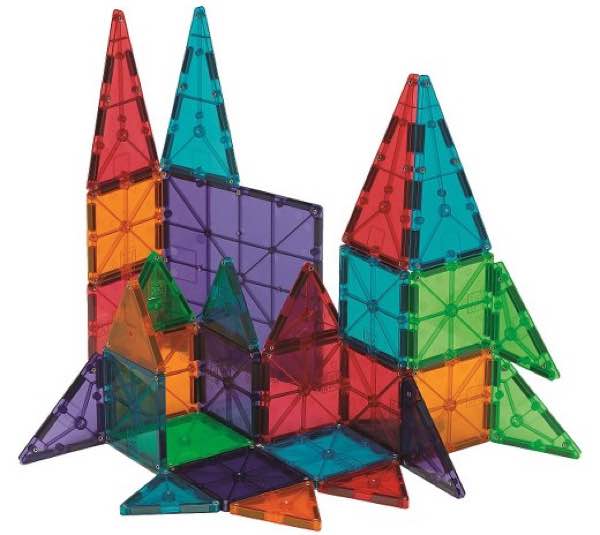 Magna-Tiles 3D Magnetic Building Tiles
This classic toy is listed here under the toddler section, but these can capture the interest of even adults. These brightly colored, magnetic plastic tiles are available in anywhere from 32- to 100-piece sets.
Radio Flyer 4-in-1 Stroll 'N Trike
It's the classic tricycle we know and love, but with a few extra settings that allow the bike to grow with your child. They include an infant trike setting, steering trike setting, learn-to-ride trike setting, and classic trike. It can hold up to 49 pounds and includes a storage bin and push handle.
LeapFrog Number Lovin' Oven
This 16-piece set includes an interactive oven, four pizza slices, three pieces of bread, two cupcakes, one fried egg, one skillet, one spatula, one baking tray, and two plates. The oven features more than 30 phrases and songs that focus on number learning. This is recommended for ages 2 and up.
VTech KidiBeats Drum Set
With three drum pads, a cymbal, and drumsticks, this set allows your toddler to either freestyle or jam along with one of the nine pre-set melodies. It also teaches letters, counting, phonics, and memorization. This is also recommended for ages two and up.
Big Kids (5-9 Years)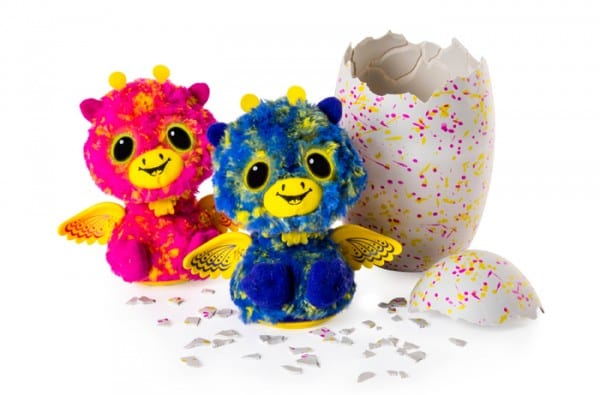 Hatchimals Surprise
While Hatchimals were all the rage last holiday season, the latest version -- Hatchimals Surprise -- will be the must-have this year. Hatchimals Surprise is one egg with two furry friends inside. Once they hatch, one will be able to move while the other one can repeat words that are spoken to it. They can play games, tell jokes, and even bicker with each other.
Fingerlings Monkeys
As their name describes, these 5-inch monkeys can fit on your finger and respond to touch, motion, sound, and even give kisses. It can even laugh, whistle, and burp. They've been all the rage for months now, so be sure to get yours soon if it's made its way to your child's list.
Star Wars Bladebuilders Jedi Master Lightsaber
Every kid has their Star Wars phase and with Star Wars: The Last Jedi hitting theaters less than two weeks before Christmas, this franchise will still be top of mind for many kids. This set includes a lightsaber, 2 Lightdaggers, 2 elbow connectors, cross connector, dual connector, expansion hilt, and instructions. It also simulates sounds and lights.
Pie Face
If you're up for a little mess and a lot of laughs from your kids, give Pie Face a try. Slide your head through the mask and fill the arm with whipped cream. Spin for a number and turn the handle that many times. One of those times may result in whipped cream being flung in the player's face. If whipped cream is not your favorite, you can always dampen the sponge included and use that instead.
Preteen (10-12)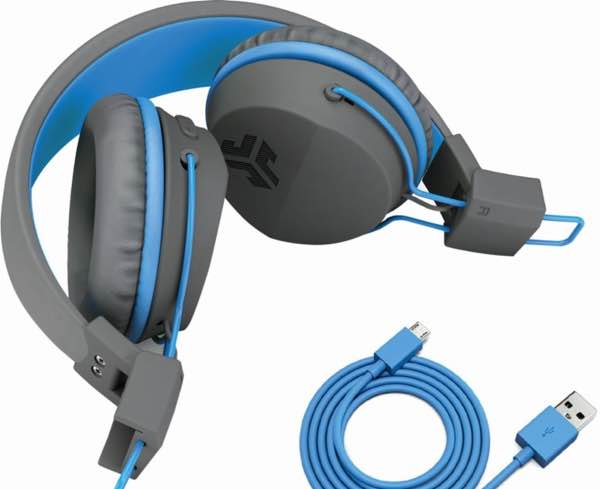 JLab Audio - JBuddies Studio Wireless On-Ear Headphones
Make sure your kids are staying safe while listening to their music with these headphones that feature a built-in volume limiter. These also have faux-leather ear cushions and an adjustable headband.
Harry Potter Hogwarts Battle Board Game
This cooperative, deck-building game has seven sequential games and gets more challenging as the game goes on. It can be played with 2-4 players and includes 252 cards, 4 dice, 7 game boxes, 7 game rules, 4 player boards, 8 villain control tokens, and 70 chip pieces.
Pucket
Along the same lines as air hockey, this two-player, tabletop game requires players to shoot their eight pucks through their opponent's gate using just the provided elastic band and their hands.
Nintendo Super NES Classic
While it has the look of the Nintendo of the '90s, it's actually smaller and is compatible with Classic Controller and Classic Controller Pro accessories. It also comes with 21 games, including Super Mario Kart.
What toys are on your kids' list this year? Let us know in the comments below.