9 of the Best Deals to Buy During Labor Day Sales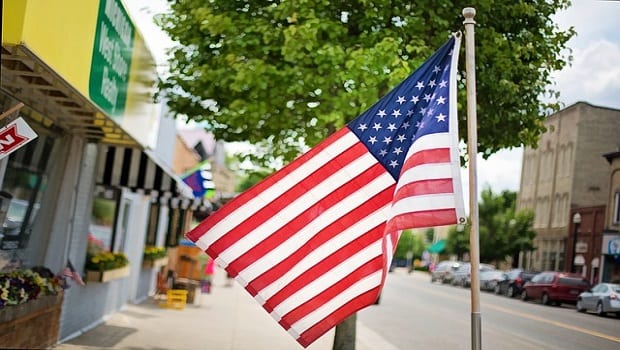 Next Monday is Labor Day, and we all know what that means: the end of summer is finally upon us. While you might want to use this weekend to bask in the last bit of evening sun, don't forget to take advantage of Labor Day sales — which have the best bargains we're going to see on anything until Black Friday hits.
So what items are worth snatching up this Labor Day weekend? Here are our picks for the best things to buy at Labor Day sales.
Appliances
Now is a great time to start looking at older appliance models. To gear up for end of the year, retailers are stocking up on new merchandise and dropping the prices of older models to clear stock. If an older model is available for less, there's not much of a reason to pay more for something that will be dated next year anyway.
For example, Home Depot has a Labor Day sale on appliances, as do Sears, and Lowe's.
Grills
Grill sales take a major hit once the winter cold hits, so many retailers try and sell off their summer stock with great Labor Day deals that continue into early fall. While charcoal grills have a lower initial cost, if you're planning on using your grill every day next summer, you may want to opt for a gas grill, even if it means paying more up front. Charcoal can cost up to $5 per cookout, while a full tank of propane last much longer than a bag of charcoal and cost as little as $.20 per cookout.
Patio Furniture
This is a staple end of summer bargain. If you love hanging out with guests outside or are looking for the perfect outside patio set this is the time to save big. Retailers will be trying to get rid of their summer outdoor accessories in prep for holiday decorations. The best part is you'll be able to still use them for a month or so and have only a slightly used patio furniture set for next summer.
Dinnerware
The summertime wedding boom is winding down, meaning many brands may be dropping the prices on select patterns to make room for next years' new patterns.
Shoes
Summer and back to school styles will have significant markdowns this weekend. You'll be able to grab styles that you can still wear until the cold weather hits and into the crisper fall months.
Sunglasses
Sunglasses are known as a summer item, so an end of summer sunglasses sale will be in full bloom this Labor Day. Make sure to grab them because it still can be sunny in fall and winter months.
Mattresses
Labor Day is basically Black Friday for mattresses, and therefor a great time to buy. Retailers will offer one of their lowest bargains during this time. There is also no point in waiting for Black Friday to roll around in order to buy a mattress, most of the sales won't center around them.
Laptops
Back to school is well underway and having all the resources you need is essential. If you haven't gotten that much needed laptop before assignment due dates start rolling in this is your time to grab a greatly discounted laptop.
Cars
OK, so we don't yet offer deals on cars here at Brad's Deals, but don't let that deter you if you're looking for a new set of wheels. Labor Day sales are an excellent time to buy a new car, as dealerships are itching to get old models off the lot to make room for the newer, flashier versions. If you're willing to opt for an older model, you can save big over Labor Day weekend.
Our final tip for navigating the waters of this weekend's sales is to always keep retail calendars in mind when checking Labor Day ads (and making large purchases in general). The off-season is a great time to buy pretty much everything. For example, stores are going to start making room for holiday items (yes, even this early!) and will want to get rid of summer items. If you think you might need a new lawn mower next year, get it now for a better deal instead of waiting until you need it; you'll be more likely to pay retail price if it's an emergency.
Will you be shopping this weekend's Labor Day sales? Let us know in the comments.
Related coupons: