Here Are All of the Best Fall 2017 Hotel Promotions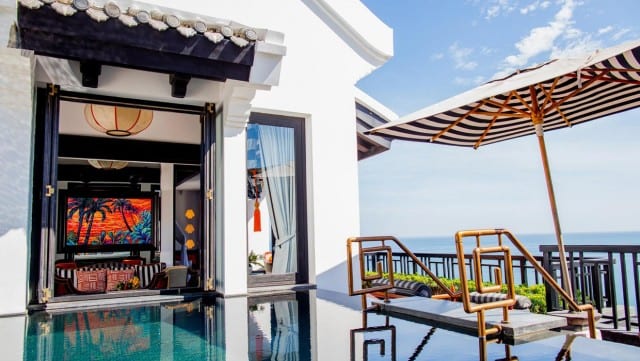 Each quarter, hotel brands unveil hotel promotions that are aimed to keep customers staying in their respective hotels. The types of promotions vary from quarter to quarter and from brand to brand. All the major hotel brands have announced their end-of-year promotions, so we thought it would be helpful to round them up here so that you can maximize any future hotel stays through 2017.
Fall 2017 Hotel Promotions

Hilton Imperial Dubrovnik, Croatia
Hilton
Hilton Hotels often has the same exact promotion year round, but it's one of the most lucrative. Once you register, you'll earn double base points on all stays between September 1st, 2017 and December 31st, 2017. Also, Diamond members earn 10,000 points for every 10 nights stayed, up to 50,000 points. Every hotel (except for Hampton Hotels in China) are participating.
Hilton has some of the best points earning in the business. I value Hilton Honors points at about 0.5 cents per point, so if you register for the promotion, this is what you'll earn on every dollar spent at Hilton:
10 Base Points
5 Bonus Points if you choose "Points and Points" option
10 Bonus Points for the Double Points promotion
2.5 Bonus Points if you're a Gold member, 5 Bonus Points if you're a Diamond
12 Bonus Points if you're using the Hilton Surpass Card from American Express
Plus, 500 bonus points if you book through their app
And, another 500 bonus points if you book and pay with the Hilton Surpass Card
That's 39.5 points per dollar spent if you have the Hilton Surpass Card, since you automatically get Gold status just by being a card member, plus an additional 1,000 bonus points. The Platinum Card from American Express also offers complimentary Gold status. 39.5 points per dollar is like a 19.75% return on spend based on my valuation.
This promotion is great for people spending a lot on hotels for business or pleasure, since it's tied to spending and not stays.

The Ritz-Carlton, Kapalua, Hawaii
Marriott
Marriott unveiled their recent MegaBonus yesterday, and I like what I see! You'll earn one free Category 1-5 night at most Marriotts worldwide, after two stays at any Marriott worldwide. Stays are valid 9/12/18-1/15/18. Brands participating are EDITION, JW Marriott, Autograph Collection, Renaissance, Marriott, Delta, Marriott Vacation Club, Gaylord Hotels, AC Hotels, Courtyard, Residence Inn, SpringHill Suites, Fairfield Inn & Suites, TownePlace Suites, Protea, Moxy and Ritz-Carlton.
This is an interesting promotion. It's great for folks who have a few short stays coming up, since a one-night stay still counts for this promotion. However, if you have longer or more expensive stays coming up, the return on your spending is lower than other promotions on this list.
Also, while there are lots of nice Category 5 properties abroad, in the United States, you're somewhat limited in your "high end" redemption options. For example, there are only four resorts in the US that are a Category 1-5, two in Florida, one in Illinois, and one in Maryland.
Remember to use the right credit card when paying for your stay! The best credit card for Marriott stays now, based on return on spending, is actually the SPG Amex, since you'll earn 3 SPG points per dollar (which transfers to 6 Marriott points). Remember to check out our guide to Marriott's program before redeeming!
Hotel Marqués de Riscal Elciego, Alava, Spain
SPG
Starwood has one of my favorite promotions on this list. Their "Explore More" promotion rewards guests based on stays AND nights. The amount you earn will depend on the brand you're staying with. Register here. Any stay between 9/12/17 and 1/15/17 counts towards this promotion, though you will need to be paying for the room (no points or cash and points stays allowed).
You'll get 1,000 bonus points per stay at participating St. Regis, Luxury Collection, W, Le Meridien, Westin, Sheraton, Tribute Portfolio or Design Hotels, and 500 points at participating Aloft, Four Points by Sheraton, and Element properties. Plus, you'll earn 10,000 bonus points for staying 25 nights during the promo period.
Keep in mind, SPG also sent out targeted offers to members already, that stacks with this deal. I got an offer to earn up to 12,000 bonus points (4,000 points for every fourth stay), though others got double elite qualifying stays and nights, or better points earning potential.
This is a great offer, since many Sheratons around the US can be quite reasonably priced. I value Starwood points at 2 cents per point, so that's like getting $20 back on every stay towards your next vacation.
We've written a guide about SPG's program (it's one of my favorites), so make sure to read that before redeeming!

Hyatt Regency Yogyakarta, Indonesia
Hyatt
Hyatt hasn't come out with a real promotion yet this year, but one promotion for Chase Hyatt Visa holders is pretty good- you can earn top-tier Globalist status after 20 nights between now and 12/31.

Intercontinental Yokohama Grand, Japan
IHG
IHG continues to offer their "Accelerate" promotion, which is individual for each user. They're actually pretty fun- here's the offer I got:
2,500 points for my first stay
10,000 points when I stay 5 nights
16,000 points when I stay at 2 Intercontinental hotels
1,500 points when I book and pay with my IHG card
10,000 points when I complete 3 of the 4 offers
1,500 points when I stay once in August
So, if I paid for an August stay with my IHG card, I will have fulfilled 4 of the requirements for 15,500 points! Great earning for a one-night stay, especially because it's very easy to find cheap IHG properties worldwide.
Overall
My favorites here are the Hilton promotion for its return on spending, and the SPG promotion because of how rewarding it could be. Did this round up help any of you plan your next trip? Let us know in the comments!
Related coupons: