This Week in Retail: News from Amazon, Walmart, New York & Company and More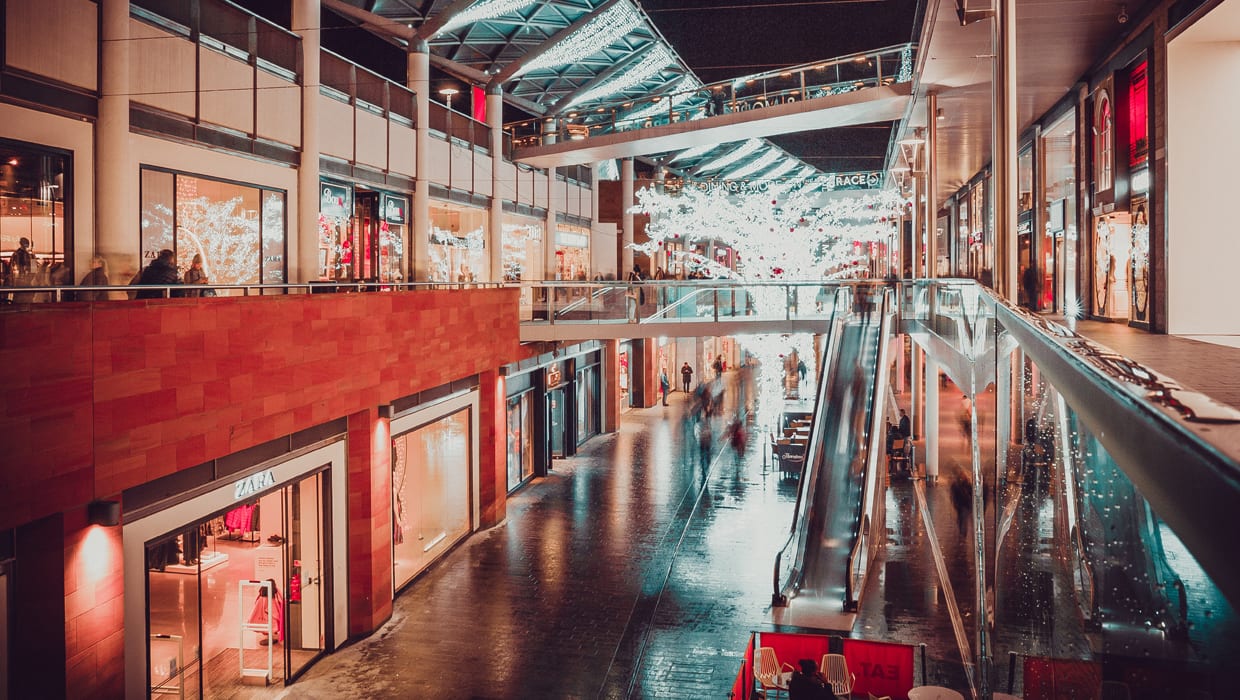 Every week, we put together a retail news brief for our team. Now we're sharing them with you, too. Bookmark this post for the latest news bites from the land of retail.
Sears: Not Dead Yet!
Sears reported a 25.7% drop in revenue and a 29% drop in sales for their second quarter of this year. However, comparable store sales fell by 3.9% versus the 11% seen in Q1. In August, those sales only fell 2.5%, which was a .5% decrease over July, and is the smallest drop in the last four years. This is all still bad news.
Nordy Club... So That's a Thing That's Happening
Let's take a minute to talk about really terrible choices for names. Nordstrom is revamping their loyalty program and retitling it "Nordy Club." As an assumption (and from here on out), members will be referred to as Nords. The new four-level program will earn Nords points faster than the traditional system and will now include access to new product launches, new bonus point days, and introduce Nordstrom Notes (think K-Cash). Cardholding Nords will earn three points per dollar for purchases at Nordstrom and Nords paying with cash or a non-Nordstrom card will receive one point for every dollar spent. Nords will also be prompted to create a "Nordy Portrait" through the Nordstrom app for a personalized experience.
NY&Co to RTW
New York & Company, Inc will be changing its name to RTW Retailwinds. (It's actually called that. Like, the acronym for the name is included next to the actual name). RTW Retailwinds probably won't be hanging up the New York & Company brand name for their retail stores, but they will be expanding the number of celebrity partnership brands carried in those stores. RTW Retailwinds is also planning an expansion to their e-commerce offerings.
Au Revoir, Henri
Luxury retailer Henri Bendel will be closing up shop following the conclusion of this year's holiday shopping season. The 123 year old business will close all of its 23 locations and it's online store in January. Owners, L Brands, are shuttering the store in order to focus more effort on their core brands like Victoria's Secret and Bath & Body Works.
Good Housekeeping Jumps Into Retail
Good Housekeeping magazine will be opening a retail pop-up store in Minneapolis' Mall of America in October. Despite being the first physical store for the 139 year old magazine, Good Housekeeping has shown their retail acumen is up to date and will be launching an Amazon storefront in tandem. In addition, they'll also be using Amazon's delivery service to deliver items purchased in-store, so their shoppers wouldn't need to carry their purchases around with them through any of the 520+ stores in the Mall of America.
Standard Market Challenges Amazon
San Francisco is setting itself to be a mecca for the anti-socialite with the introduction of yet another cashierless convenience/grocery store. Named Standard Market and created by the startup Standard Cognition, the 1,900 sq ft store will offer shoppers the typical convenience store fare, but with the addition of food items and the subtraction of checkout aisles and any possibility of small talk. This will be the Golden Gate City's second cashierless store after the startup Zippin opened one last month. Amazon is still yet to open their previously announced San Francisco Amazon Go store, but at this rate, it will be old news when they do.
Good News for Big & Tall Shoppers!
Walmart's Bonobos menswear brand will now carry "big & tall" men's items with the extended range covering up to 4XL and size 54.
Shopping on Instagram?
Facebook is introducing a new challenger to the e-commerce scene by way of Instagram. Tentatively dubbed IG Shopping, the new mobile app being developed by the Instagram team will allow shoppers to follow brands, view products, and purchase items. Essentially, they're just remaking Instagram... Per the linked article, "more than 25 million businesses already have Instagram accounts, and 2 million of them are advertisers."
Does Anyone Actually Shop at the Mall Anymore?
Although there's still four months remaining in the year, Wells Fargo is already predicting Amazon to be the number one seller of apparel in the US. Despite any and all outward indicators that would suggest otherwise, Amazon controls 35% of the market for online apparel and footwear. They've gone so far as to begin pushing apparel through all of their product offerings, including the Echo with the Echo Look, and a shoppable online version of Bravo's Project Runway – complete with the latter's poached hosts – for Prime Video subscribers.
Gig Economy Groceries from Walmart
After the "doomed from the start" trial of employee last-mile deliveries, Walmart has pivoted to the gig economy to get customers their groceries. Through a partnership with the crowdsourced delivery platform, Bringg, Walmart will bring their Uber-for-grocery platform (it's actually called Spark Delivery) to the Nashville and New Orleans metro areas in a limited pilot. If this sounds like old news, it's because Walmart already does home grocery delivery. What's new is that they now have a platform that can connect freelance delivery drivers with your food.
Jet's New Look
Jet.com got a makeover last week. It's not just cosmetic either, they've also added a number of new delivery options, including same-day deliveries for city-folk, and have placed a stronger emphasis on local products.
Related Deals:
Tankinis $4-$10
Xbox One S 1TB Console Bundle $270
Children's Place: 50-70% Off Clearance
Acer 14" Chromebook $219 Shipped