Bon-Ton Closing 47 Store Locations this Spring | Brad's Deals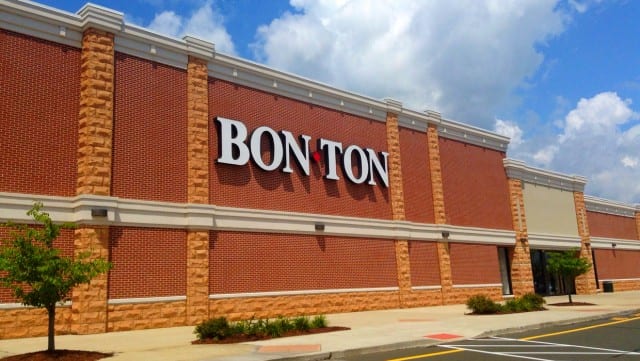 The Bon-Ton Stores, Inc. yesterday announced 42 locations that will close in early 2018, bringing the total number of expected store closings to 47. Is your local store on the list?

"As part of the comprehensive turnaround plan we announced in November, we are taking the next steps in our efforts to move forward with a more productive store footprint," said Bill Tracy, president and chief executive officer for The Bon-Ton Stores.
"We would like to thank the loyal customers who have shopped at these locations and express deep gratitude to our team of hard-working associates for their commitment to Bon-Ton and to serving our customers."
Who is Bon-Ton?
If Bon-Ton doesn't sound familiar, chances are good that you know them by another name. Other stores under the Bon-Ton umbrella include Boston Store, Carson's, Younkers, Elder-Beerman, Bergner's, and Herberger's. Each of these "nameplates" will be affected by store closings.
Will there be good sales?
Bon-Ton's press release notes that store closing sales will begin February 1, 2018 and run for roughly 10-12 weeks. Generally, the best merchandise at store closing sales will go fast. We're unlikely to see any online deals come out of the store liquidations specifically, but long-time Brad's Deals readers know that Bon-Ton is one of our favorite stores. You can see all of our current Bon-Ton deals on their store page.
Bon-Ton Affiliated Stores That Are Closing:
Idaho
Chubbuck – Herberger's – Pine Ridge Mall
Illinois
Aurora – Carson's Clearance Center – Aurora Shopping Center
Chicago – Carson's – Riverside Plaza
Danville – Carson's – Village Mall
DeKalb – Carson's – Northland Plaza
Morton Grove – Carson's Clearance Center – Village Plaza
Peoria – Bergner's – Sheridan Village
Schaumburg – Carson's – Streets of Woodfield
Indiana
Anderson – Carson's – Mounds Mall
Columbus – Carson's – Fair Oaks Mall
Elkhart – Carson's – Concord Mall
Indianapolis – Carson's – Circle Centre Mall
Marion – Carson's – Five Points Mall
Iowa
Cedar Falls – Younkers – College Square Mall
Cedar Rapids – Younkers – Westdale Mall
Kentucky
Paducah – Elder-Beerman – Kentucky Oaks Mall
Maryland
Hagerstown – Bon-Ton – Valley Mall
Michigan
Adrian – Elder-Beerman – Adrian Mall
Benton Harbor – Carson's – Orchards Mall
Marquette – Younkers – Westwood Mall
Minnesota
Maplewood – Herberger's Clearance Center – Birch Run Station
New Hampshire
Concord – Bon-Ton – Steeplegate Mall
New Jersey
Phillipsburg – Bon-Ton – Phillipsburg Mall
New York
Massena – Bon-Ton – St. Lawrence Centre
Queensbury – Bon-Ton – Aviation Mall
Watertown – Bon-Ton – Salmon Run Mall
Ohio
Defiance – Elder-Beerman – Northtowne Mall
Pennsylvania
Carlisle – Bon-Ton – The Point at Carlisle Plaza
Dubois – Bon-Ton – The Commons
Erie – Bon-Ton – Millcreek Mall
Johnstown – Bon-Ton – The Johnstown Galleria
Selinsgrove – Bon-Ton – Susquehanna Valley Mall
State College – Bon-Ton – Nittany Mall
Stroudsburg – Bon-Ton – Stroud Mall
Trexlertown – Bon-Ton – Trexler Mall
Utah
Logan – Herberger's – Cache Valley Mall
Vermont
South Burlington – Bon-Ton – University Mall
West Virginia
Vienna – Elder-Beerman – Grand Central Mall
Wisconsin
Appleton – Younkers – Fox River Mall
Beaver Dam – Boston Store – Heritage Village
Beloit – Elder-Beerman – Eclipse Center
Fond Du Lac – Younkers – Forrest Mall
Manitowoc – Younkers – Lakeshore Edgewater Plaza
Marinette – Younkers – Pine Tree Mall
Milwaukee – Boston Store Clearance Center – 5659 S. 27th Street
Superior – Younkers – Mariner Mall
Wausau – Younkers – Wausau Center Mall