Macy's Plans Hundreds of Special Deals for Cyber Week 2017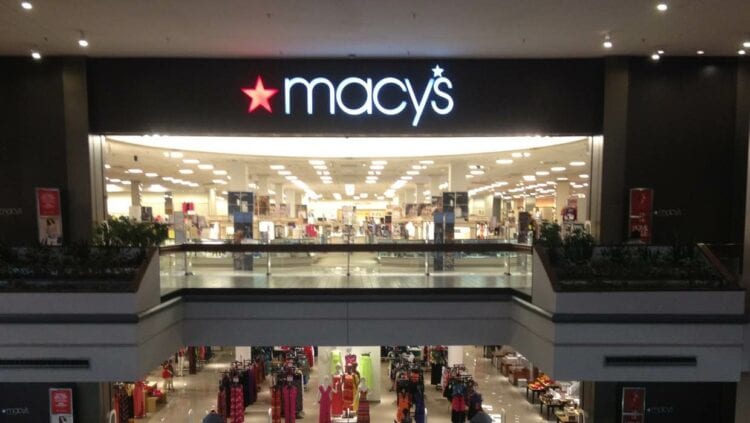 If you're worried you might not have enough time to catch all the Macy's Black Friday deals, you're in luck. Macy's has you covered with hundreds of deals scheduled for not just Black Friday, but also for Cyber Week.
Not sure you'll have enough time to check out the Macy's Black Friday event? Don't worry. Get a head start with a preview of more than 100 Black Friday deals start Thursday, November 16. Plus, more than 500 deals begin at 5 p.m. in-store and all day on Thanksgiving, November 23, and you can shop in-store and online from November 26 to November 29 for Macy's Cyber Week savings.
If you're planning your Black Friday shopping, you can check out the Macy's Black Friday ad to get started. Keep in mind that there are also a number of doorbusters and free gifts after mail-in rebates like select tote bags, Gold Toe slippers for men and select glassware sets, all free after mail-in rebate.
Macy's Black Friday Deals vs Cyber Monday Savings
If you're trying to decide between the two sales, it's going to depend on the types of purchases and savings you're looking for at Macy's. You will find similar deals, such as the Fiesta dinnerware set on Black Friday and the buy one get one offer on Fiesta Dinnerware on Cyber Monday, as well as lots of pajamas, sweaters and other clothing for everyone in the family, on both days.
Specific deals at Macy's like the $70 discount on an Apple Watch, $99.99 Fitbit Charge 2 or $89.99 JBL 3 Charge Bluetooth Waterproof Speaker, will only be available on Black Friday and not Cyber Monday.
Highlights of Macy's Cyber Monday and Cyber Week
If you'd rather spend that time enjoying your Thanksgiving meal, you also get a chance to shop Macy's Cyber Week savings, in-store and online from November 26 to November 29.
Cyber Week also includes free shipping online with a $25 purchase on 11/26 and 11/27. Here are just a few of the hundreds of deals you won't want to miss.
Here's a few Macy's deals you can get right now:
Macy's: Up to 60% Off Ugly Xmas Clothes
Girls' Fuzzy Plush Sweatshirts $7
Kate Spade Watches $60-$90 Shipped
Microplush Heated Throws $30 Shipped