Here are all the Macy's, Kmart and Sears Locations Slated to Close in 2017. Is Your Store on the List?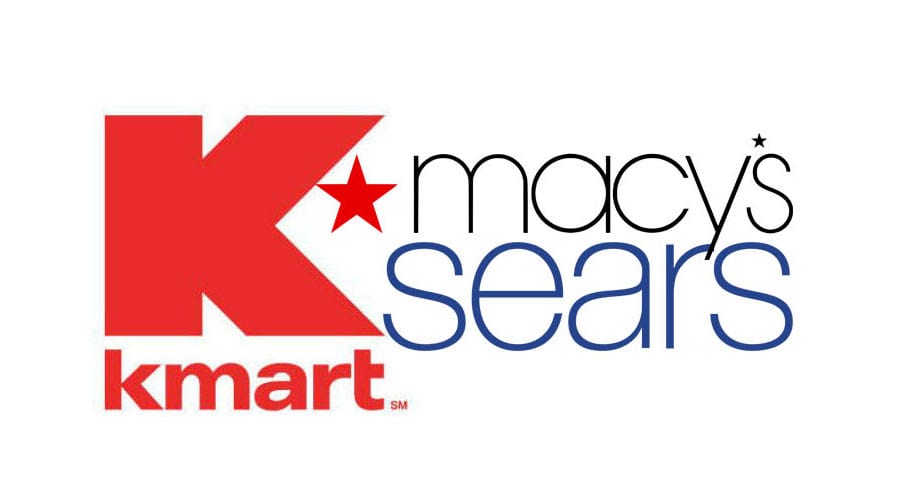 2016 was a rough year for retail. 154 Walmart stores closed, trendy '00s brands like Aeropostale went up in flames, and even the athletic outfitting giant Sports Authority took a final, shaky breath before shutting down for good. If you thought it was going to get better in 2017, you're in for a rough ride. 
While department stores have dominated shopping culture for more than a century, it seems their reign is coming to an end. After a lackluster holiday season, Macy's has announced it will follow through on the promise it made back in August, and close at least 68 stores this year. Meanwhile, Sears Holdings, which owns both Kmart and Sears, plans to close 108 Kmart stores and 42 Sears locations over the next few months.
"We are closing locations that are unproductive or are no longer robust shopping destinations due to changes in the local retail shopping landscape, as well as monetizing locations with highly valued real estate," Macy's outgoing Chairman and CEO Terry Lundgren said in a press release. "These are never easy decisions, and we are committed to treating associates affected by these closings with respect and transparency."
So, which stores are on the chopping block? Here's what we know so far.
Macy's store closings by state: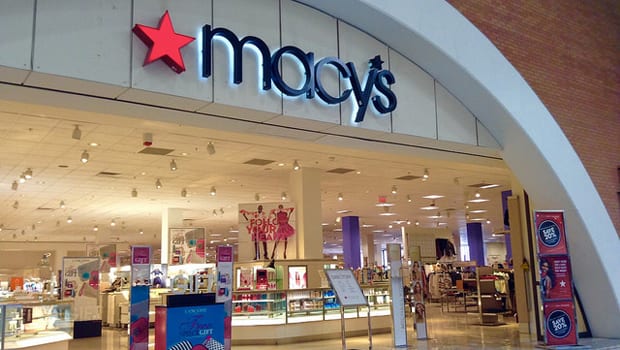 California:
Mission Valley Apparel, San Diego, CA
Paseo Nuevo, Santa Barbara, CA
Simi Valley Town Center (men's/home/kids), Simi Valley, CA
Florida:
Lakeland Square, Lakeland, FL
Oviedo Marketplace, Oviedo, FL
Sarasota Square, Sarasota, FL
University Square, Tampa, FL
CityPlace, West Palm Beach, FL
Georgia:
Georgia Square, Athens, GA
Idaho:
Nampa Gateway Center, Nampa, ID
Illinois:
Alton Square, Alton, IL
Stratford Square, Bloomingdale, IL
Eastland, Bloomington, IL
Kentucky:
Greenwood, Bowling Green, KY
Jefferson, Louisville, KY
Lousiana:
Maryland:
Massachusetts: 
Westgate, Brockton, MA
Silver City Galleria, Taunton, MA
Michigan:
Lakeview Square Mall, Battle Creek, MI
Eastland Center, Harper Woods, MI
Lansing, Lansing, MI
Westland, Westland, MI
Minnesota:
Minneapolis Downtown, Minneapolis, MN
North Carolina:
Carolina Place, Pineville, NC
Northgate, Durham, NC
North Dakota:
Columbia, Grand Forks, ND
New Jersey:
Moorestown, Moorestown, NJ
Voorhees Town Center, Voorhees, NJ
Preakness, Wayne, NJ•Cottonwood, Albuquerque, NM (173,000 square feet; opened in 1996; 56 associates);
Nevada:
Las Vegas Boulevard, Las Vegas, NV
New York:
Great Northern, Clay, NY
Douglaston, Douglaston, NY
Oakdale Mall, Johnson City, NY
The Marketplace, Rochester, NY
Ohio:
Eastland, Columbus, OH
Sandusky, Sandusky, OH
Fort Steuben, Steubenville, OH
Mall at Tuttle Crossing (furniture/home/kids/men's), Dublin, OH (227,000 square feet, opened in 2003, 52 associates)
Oklahoma: 
Oregon:
Downtown Portland, Portland, OR
Lancaster Mall, Salem, OR
Pennsylvania: 
Neshaminy, Bensalem, PA
Shenango Valley, Hermitage, PA
Beaver Valley, Monaca, PA
Lycoming, Muncy, PA
Plymouth Meeting, Plymouth Meeting, PA
Washington Crown Center, Washington, PA
Texas:
Parkdale, Beaumont, TX
Southwest Center, Dallas, TX
Sunland Park, El Paso, TX
Greenspoint, Houston, TX
West Oaks Mall, Houston, TX
Pasadena Town Square, Pasadena, TX
Collin Creek, Plano, TX
Broadway Square, Tyler, TX
Layton Hills, Layton, UT
Utah:
Cottonwood, Salt Lake City, UT
Virginia:
Landmark, Alexandria, VA
River Ridge, Lynchburg, VA
Washington:
Everett, Everett, WA
Three Rivers, Kelso, WA
Wisconsin:
Valley View, La Crosse, WI
Oakwood Mall, Eau Claire, WI
Sears and Kmart store closings by state: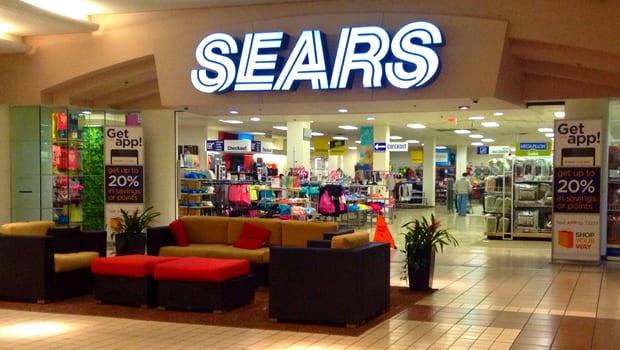 Alabama:
Kmart -- 300 Highway 78 E, Jasper, AL
Kmart -- 2003 US Hwy 280 Bypass, Phenix City, AL
Sears -- 301 Cox Creek Pkwy, Florence, AL
Arkansas:
Sears -- 1901 S Caraway Road Jonesboro, AR
California:  
Kmart -- 3600 Wilson Road, Bakersfield, CA
Kmart -- 25 West Polk Street, Coalinga, CA
Kmart -- 333 Sierra Street,  Kingsburg, CA
Kmart -- 3001 Iowa Avenue, Riverside, CA
Colorado:
Kmart -- 363 S Broadway, Denver, CO
Kmart -- 2809 North Ave, Grand Junction, CO
Connecticut:
Kmart -- 45 Shunpike Road, Cromwell, CT
Sears -- 90 Elm St; Enfield Sq, Enfield, CT
Florida:
Kmart -- 501 N Beneva Road, Sarasota, FL
Kmart -- 1801 Northwest Hwy 19, Crystal River, FL
Kmart -- 15271 Mcgregor Blvd, Fort Myers, FL
Kmart -- 2111 S Federal Hwy, Fort Pierce, FL
Kmart -- 1501 Normandy Village, Jacksonville, FL
Kmart -- 2211 W Irlo Bronson Hwy, Kissimmee, FL
Kmart -- 19400 Cochran Blvd, Port Charlotte, FL
Kmart -- 4955 Golden Gate Parkway, Naples, FL
Kmart -- 111 Town & Country Drive, Palatka, FL
Sears -- 301 Eagle Ridge Dr, Lake Wales, FL
Georgia:
Kmart -- 3200 Macon Road, Columbus, GA
Kmart -- 365 Habersham Village Circle, Cornelia, GA
Kmart -- 1601 Highway 40 East, Kingsland, GA
Kmart -- 33 W Montgomery Cross Road Savannah, GA
Sears -- Albany Mall Albany, GA
Sears --  5555 Whittlesey Blvd Columbus, GA
Hawaii:
Kmart -- 4561 Salt Lake Blvd Halawa / Honolullu, HI
Illinois:
Kmart -- 2851 Belt Line Parkway Alton, IL
Kmart -- 3655 Nameoki Road Granite City, IL
Indiana:
Kmart -- 750 Indian Boundary Road Chesterton, IN
Kmart -- 1460 West State Road 2 La Porte, IN
Sears -- 1235 S Reed Road Kokomo, IN
Iowa:
Kmart -- 2600 Dodge Street, Dubuque, IA
Kmart -- 5700 Gordon Drive, Sioux City, IA
Kmart -- 3810 University Avenue, Waterloo, IA
Kansas:
Kmart -- 4820 S 4th St Trafficway Leavenworth, KS
Kmart -- 4200 W Kellogg Dr Wichita, KS
Sears -- 2259 S 9th St Salina, KS
Kentucky:
Kmart -- 191 Outer Loop Road Louisville, KY
Kmart -- 2945 Scottsville Road Bowling Green, KY
Kmart -- 14662 N US Highway 25 East Corbin, KY
Kmart -- 1501 Paris Pike Georgetown, KY
Kmart -- 3010 Fort Campbell Blvd Hopkinsville, KY
Kmart -- 1710 West Highway 192 London, KY
Kmart -- 2815 West Parrish Avenue Owensboro, KY
Sears -- 5101 Hinkleville Road Paducah, KY
Louisiana:
Kmart -- 115 South Airline Hwy Gonzales, LA
Kmart -- 1400 S Clearview Parkway New Orleans, LA
Sears -- 9001 Cortana Mall Baton Rouge / Cortana, LA
Sears -- 197 Westbank Expressway Gretna, LA
Maine:
Kmart -- 688 Hogan Road Bangor, ME
Sears -- 10 Whitten Road Augusta, ME
Maryland:
Kmart -- 222 N Point Blvd Baltimore, MD
Massachusetts:
Kmart -- 9 Plaza Way Fairhaven, MA
Kmart -- 1130 Newport Avenue South Attleboro, MA
Sears -- 262 Swansea Mall Drive Swansea, MA
Michigan:
Kmart -- 29600 Ford Road Garden City, MI
Kmart -- 3555 O'Neill Drive Jackson, MI
Kmart -- 1396 South Main Street Adrian, MI
Kmart -- 5400 S Cedar Street Lansing, MI
Kmart -- 1501 E Apple Ave Muskegon, MI
Kmart -- 40855 Ann Arbor Road Plymouth, MI
Kmart -- 17580 Frazho Road Roseville, MI
Kmart -- 3541 Highland Road Waterford, MI
Kmart -- 165 Wayne Road Westland, MI
Kmart -- 6455 US 31 N Acme Township, MI
Sears -- 3099 28th St SE Grand Rapids, MI
Minnesota:
Kmart -- 1305 Highway 10 West Detroit Lakes, MN
Sears -- 12737 Riverdale Blvd NW Coon Rapids, MN
Sears --1850 Adams St Mankato, MN
Missouri:
Kmart -- 1477 State Highway 248 Branson, MO
Kmart -- 2304 Missouri Blvd Jefferson City, MO
Kmart -- 1003 S Bishop Ave Rolla, MO
Kmart -- 3101 S Glenstone Ave Springfield,  MO
Kmart -- 6650 Manchester Ave St Louis, MO
Sears -- 3600 Country Club Dr Jefferson City, MO
Sears -- 3702 Frederick Ave Saint Joseph, MO
Nevada:
Kmart -- 10405 S Eastern Ave Henderson, NV
New Jersey:
Kmart -- 1468 Clementon Road Clementon, NJ
Kmart -- 645 Highway 18 East Brunswick, NJ
Kmart -- 800 Black Horse Pike Pleasantville, NJ
Kmart -- Rte 9 & Rte 47 Rio Grande, NJ
New Mexico:
Sears -- 1000 S Main St Roswell, NM
New York:
Kmart -- 4645 Commercial Drive New Hartford, NY
Sears -- 1261 Niagara Falls Blvd Amherst, NY
Sears -- 2000 Walden Ave Cheektowaga, NY
Sears -- 1 N Galleria Dr Middletown, NY
Sears -- 9605 Queens Blvd Rego Park, NY
North Carolina:
Kmart -- 545 US Hwy 29 North Concord, NC
Kmart -- 1931 Skibo Road Fayetteville, NC
Kmart -- 201 N Berkeley Blvd Goldsboro, NC
Kmart -- 102 New Market Madison, NC
Kmart -- 815 S College Road Wilmington, NC
North Dakota:
Sears -- 3902 13th Ave South Fargo, ND
Ohio:
Kmart -- 1500 Coshocton Ave Mount Vernon, OH
Kmart -- 185 Upper River Road Gallipolis, OH
Kmart -- 1005 East Columbus St Kenton, OH
Kmart -- 225 West Avenue New Boston, OH
Kmart -- 1284 Brice Road Reynoldsburg, OH
Kmart -- I-70 & Mall Road St. Clairsville, OH
Kmart -- 3515 N Maple Avenue Zanesville, OH
Sears -- 2000 Brittain Road Akron, OH
Sears -- 1075 N Bridge St Chillicothe, OH
Sears -- 1701 River Valley Circle S Lancaster, OH
Sears -- Richmond Mall Richmond Heights, OH
Oklahoma:
Kmart -- 4 East Shawnee St Muskogee, OK
Sears -- 428 SW C Ave Lawton, OK
Sears -- 1901 S Yale Ave Tulsa, OK
Pennsylvania:
Kmart -- 5820 Shaffer Road Dubois, PA
Kmart -- 1320 E Grandview Blvd Erie, PA
Kmart -- 1890 Fruitville Pike Lancaster, PA
Kmart -- 5600 Carlisle Pike US 11 Mechanicsburg, PA
Kmart -- 120 Mall Blvd Monroeville, PA
Kmart -- 100 Cross Roads Plz Mt. Pleasant, PA
Sears -- 1 Susquehanna Valley Mall Dr Selinsgrove, PA
Sears -- 1500 Mall Run Road Uniontown, PA
Sears -- 3595 Capital City Mall Camp Hill, PA
Sears -- 3245 E State St Hermitage/Sharon, PA
Rhode Island:
Sears -- 1500 Diamond Hill Road, Woonsocket, RI
South Carolina:
Kmart -- 3801 B Clemson Blvd Anderson, SC
Kmart -- 254 Highway 72 By-Pass Greenwood, SC
Kmart -- 8571 Rivers Avenue North Charleston, SC
Sears -- 2701 David H Mcleod Blvd Florence, SC
South Dakota:
Kmart -- 3020 W 12th St Sioux Falls, SD
Tennessee:
Kmart -- 305 W Economy Road Morristown, TN
Sears -- 2101 Fort Henry Dr Kingsport, TN
Texas:
Kmart -- 1120 Mc Rae Blvd El Paso, TX
Kmart -- 9484 Dyer St El Paso, TX
Kmart -- 1101 Fort Hood Street Killeen, TX
Kmart -- 3061 S John Redditt Dr Lufkin, TX
Sears -- 4101 E 42nd St Odessa, TX
Utah:
Kmart -- 1153 W Highway 40 Vernal, UT
Kmart -- 2010 N Main St Layton, UT
Virginia:
Kmart -- 1419 Hershberger Road N W Roanoke, VA
Kmart -- 3655 Plank Road Fredericksburg, VA
Kmart -- 6101 N Military Hwy Norfolk, VA
Kmart -- 1355 West Main Street Salem, VA
Sears -- 500 Gate City Hwy Bristol, VA
Washington:
Kmart -- 5132 6th Ave Tacoma, WA
Sears -- 18600 Alderwood Mall Pkwy Lynnwood, WA
West Virginia:
Kmart -- 731 Beverly Pike Elkins, WV
Kmart -- 1050 Division Street Parkersburg, WV
Kmart -- 250 Three Springs Drive Weirton, WV
Sears -- 225 Meadowbrook Road Bridgeport, WV
Sears -- Towne Center Mall Charleston, WV
Wisconsin:
Kmart -- 1425 E Highway 151 Platteville, WI
Kmart -- 2211 S Green Bay Road Racine, WI
Wyoming:
Kmart -- 1840 Dell Range Blvd Cheyenne, WY
Is your local Kmart, Sears or Macy's set to close? Let us know in the comments!