How to Use Marriott Rewards: A Complete Guide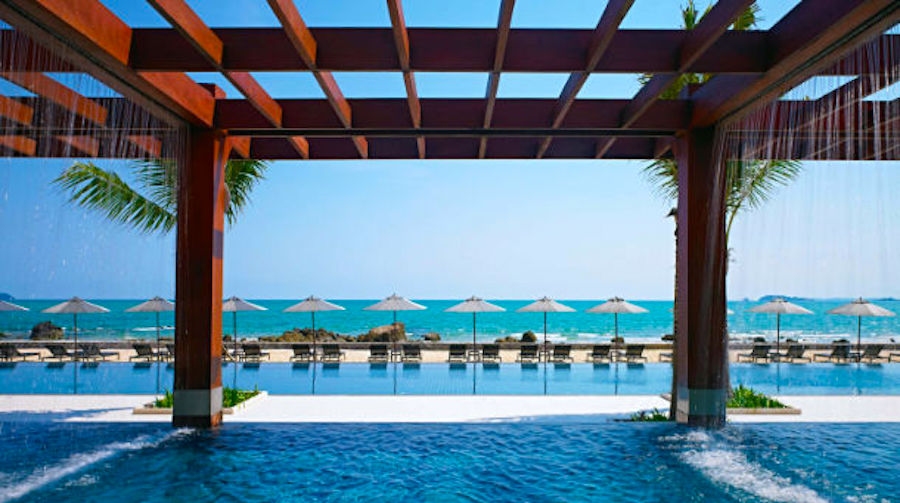 Disclaimer: This content is not provided or commissioned by the issuer. Opinions expressed here are author's alone, not those of the issuer, and have not been reviewed, approved or otherwise endorsed by the issuer. This site may be compensated through the issuer's affiliate program. These user responses are not provided or commissioned by the bank advertiser. User responses have not been reviewed, approved or otherwise endorsed by the bank advertiser. It is not the bank advertiser's responsibility to ensure all posts and/or questions are answered.
Marriott is one of the oldest and most expansive travel brands in the world, with 5,700 properties around the globe. Their loyalty program, Marriott Rewards, can be used to redeem free nights at any of these hotels, and because of the recent Starwood-Marriott merger, Marriott Rewards now extend to Starwood hotels as well!
Here is our complete guide on how to use Marriott Rewards.
The basics: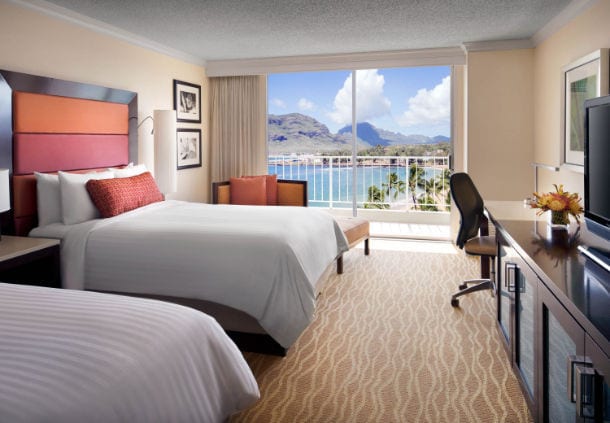 Marriott International doesn't just consist of Marriott-branded hotels. Rather, Marriott Rewards points can be redeemed at all of Marriott's 30 owned brands, as well as all Starwood brands. These include Ritz-Carlton, St. Regis, Bulgari, JW Marriott, Edition, Luxury Collection, Autograph Collection, W Hotels, Delta Hotels, Sheraton, Westin, Renaissance Hotels, AC Hotels, Moxy, Marriott, Design, Le Meridien, Tribute, Protea, Four Points by Sheraton, Element, Gaylord, Courtyard, Protea, Springhill Suites, Fairfield Inn and Suites, Residence Inn, TownePlace Suites, Marriott Executive Apartments, and Marriott Vacation Club.
Marriott has nine hotel categories, each of which are assigned a specific point value. The quality of the hotels roughly increases as you go up the category list, and this can be a win for rewards members. Since the redemption rate in each category is fixed, it doesn't matter how much the hotel is charging per night. As long as there is award availability, you'll be able to redeem your points for a free night, which means you could find yourself staying for free while other guest pay $500/night for their rooms!
Another great feature of the Marriott Rewards program is that when you redeem four nights, you'll receive the fifth night for free, a 20 percent discount. Furthermore, Marriott often offers 'PointSavers Rewards,' which are specially selected hotels each month that are offered at a discount. Those redemption rates are as follows:
| Category | Hotel Reward | PointSavers Reward |
| --- | --- | --- |
| Category 1 | 7,500 Points | 6,000 Points |
| Category 2 | 10,000 Points | 7,500 Points |
| Category 3 | 15,000 Points | 10,000 Points |
| Category 4 | 20,000 Points | 15,000 Points |
| Category 5 | 25,000 Points | 20,000 Points |
| Category 6 | 30,000 Points | 25,000 Points |
| Category 7 | 35,000 Points | 30,000 Points |
| Category 8 | 40,000 Points | 35,000 Points |
| Category 9 | 45,000 Points | 40,000 Points |
Ritz-Carlton Rewards:
Ritz-Carlton hotels are listed by tier, not by category, and have a different redemption rate. They also have PointsSavers Rewards, and redemption rates are:
| Tier | Hotel Reward | PointSavers Reward |
| --- | --- | --- |
| Tier 1 | 30,000 Points | 20,000 Points |
| Tier 2 | 40,000 Points | 30,000 Points |
| Tier 3 | 50,000 Points | 40,000 Points |
| Tier 4 | 60,000 Points | 50,000 Points |
| Tier 5 | 70,000 Points | 60,000 Points |
Transferring to Starwood:
You can now transfer Marriott points to Starwood at a 3:1 ratio, and redeem for Starwood hotels using their award chart. Additionally, status benefits transfer as well: Marriott Gold transfers to Starwood Gold, and top-tier Marriott Platinum transfers to SPG Platinum, which is an amazing benefit!
How to earn points: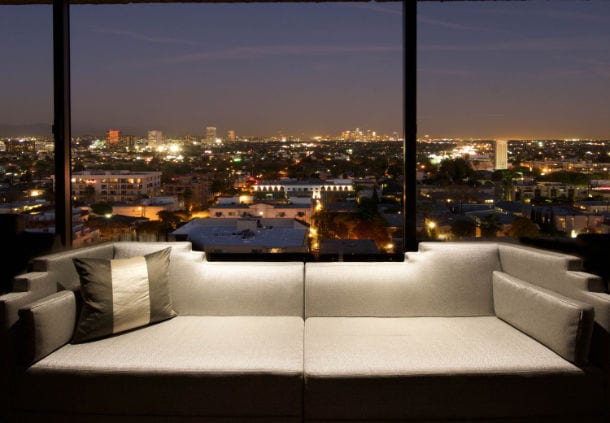 There are many ways to earn Marriott points, including staying at Marriott properties, using credit cards, taking advantage of transfer partners, buying points, and special promotions.
Earning points through Marriott hotel stays:
When you're just getting started, you'll earn 10 points per dollar spent at JW Marriott, Autograph Collection, Renaissance, Marriott, and Marriott Vacation Club hotels. This includes every dollar you spend on property, including room charges. If you want, instead of earning Marriott points, you can opt to earn two air miles per dollar in more than 30 different airline programs. At a few other brands under the Marriott umbrella, including Edition, AC Hotels, Courtyard, Springhill Suites, Fairfield Suites, and Ritz-Carlton, the same points structure is in place, but on room rates only.
At other Marriott brands, like Residence Inn and TownePlace Suites, you can only earn five Marriott Rewards points or one air mile per dollar spent on room rates. Marriott Executive Apartments earn 2.5 points per dollar spent on room rates (or one air mile) and one elite night credit for every three nights stayed – I'll take a deeper dive into elite credits a little later in this article, so hang tight for more info on that.
Keep in mind that discounted stays purchased through third parties, like Hotwire or Priceline don't usually qualify for elite status or points earning. In the past, I've been lucky to find a few of my Hotwire-booked stays posted to my rewards account, but I've found that to be an exception, rather than the rule.
Earning points through elite bonuses:
If you are a frequent guest at Marriott, you'll have opportunity to earn more points through elite bonuses. Earn Silver status, which happens after 10 qualifying stays per calendar year, and you'll receive a 20 percent bonus on points earned when you stay. Gold status gives you a 25 percent bonus after 50 qualifying nights, and Platinum status is earned after 75 qualifying nights, bumping you up to a 50 percent bonus on points earned with this status level.
You can see the importance of status in earning a lot of points quickly. If you want to earn status quickly and earn a ton of points in the process, you'll need to use your credit cards wisely.
Earning points through credit cards:
When used responsibly, credit cards can be a great way to quickly earn points and miles. Many credit cards have large sign-up bonuses that reward you with large amounts of points, miles and cash back after you spend a certain amount on the card within a few months of opening your card.
Both the business and personal versions of this card have the same bonus. If you're looking for a great travel hack, apply for both cards at the same time. Only the personal version of this card counts towards your credit score, because the business version will use your company's EID, or your social security number if it's a sole proprietorship.
The great thing about these cards, in addition to the sign up bonuses, is that you'll earn Marriott Rewards points for every dollar you spend.  You'll earn five points for every dollar you spend at Marriotts and Starwood hotels worldwide (including Ritz-Carlton), two points per dollar on restaurants, car rentals, and airline tickets purchased directly from airlines, and two points per dollar spent on office supply stores, internet, cable, and phone service purchases if you have the business version of the card. Every other purchase will earn you one point per dollar spent.
Stacking points is an important strategy in travel hacking. Why earn just 10 points per dollar spent at Marriotts when you stay? If you have top-tier status, stay at a Marriott, and pay with your Marriott credit card, you'll earn 20 points per dollar spent!  That's a free Category 1 night for every $375 spent, which can really save you bundles down the road.
These cards will also help you earn status. As a cardmember, you'll get credit for 15 elite nights, even if you never step foot inside a Marriott hotel. While the terms and conditions don't allow you to stack both the person and business cards' 15 nights together, for every $3,000 you spend on the card, you'll get another elite night credit. This means you could theoretically earn top tier Platinum status without ever staying at a Marriott, provided you spent $105,000 on the card over the course of a year, which would give you 50 total credit nights.
The last perk of using these cards? On every anniversary of your account opening, you'll receive a free night at a Category 1-5 hotel.
Earning points through transfer partners:
If you want to pick up Marriott Rewards points or miles without using your credit card or staying at any Marriott properties, your best bet is to utilize Marriott's many transfer partner relationships. For example, Hertz offers 2,000 Marriott rewards points on rentals between two and four days long. On rentals five days or longer, they offer 5,000 Marriott rewards points. Just use Hertz discount code 154080 at checkout!
If you have an Chase Ultimate Rewards earning account, like a Chase Sapphire Preferred card, you can transfer your points into Marriott's program at a 1:1 transfer ratio! This is a great option if you want to top off an account that's a little lacking, but keep in mind that you'll have to transfer in 1,000 point increments.
Marriott and United's joint RewardsPlus program is another great way to earn transfer points. RewardsPlus offers United flyers and Marriott guests reciprocal benefits across elite programs. MileagePlus miles (which is what United calls their program's miles) can now be transferred into Marriott Rewards accounts at a 1:1 transfer ratio, and you can transfer up to 50,000 miles per year with this program. In the other direction, Marriott points can be transferred to United miles at a variable rate, depending on how much you transfer (it will be between 4:1 and 2.1:1 under this new promotion).
If you have Marriott Platinum status, you'll be granted United Silver status. In the other direction, if you have Premier Gold, Platinum, or 1K status, you'll automatically receive Gold Elite status.
How to buy points:
Buying points is always an option for anyone who needs more Marriott Rewards points in a hurry, but it's never a great deal for the purchaser. That being said, Points.com, the broker of these deals, often runs bonus point promotions throughout the year. Right now, the rate for points is $12.50 per 1,000 Marriott Rewards points, but we've seen bonus offers that double this rate in the past.
Got any questions about Marriott Rewards points? Feel free to drop us a line in the comments below!