Movie Night: The Avengers + Shawarma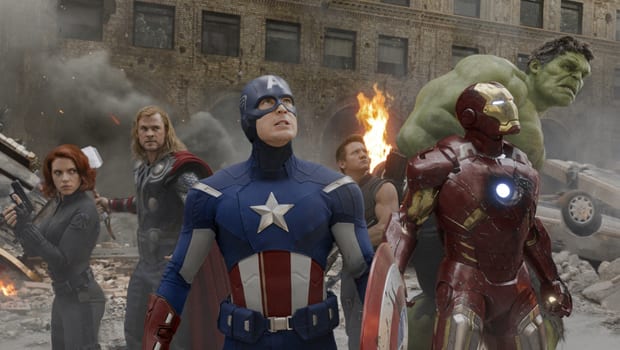 Unofficial Geek Week continues with tonight's frugal movie night! Tonight we're watching The Avengers and filling up on shawarma before heading out to see Avengers: Age of Ultron.
What we're watching: The Avengers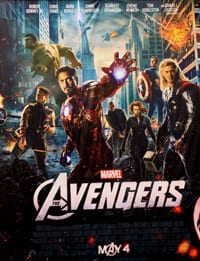 Brush up on your Avengers lore and story arc before you see Avengers: Age of Ultron this weekend with the excellent first installment released in 2012.
After Buffy the Vampire Slayer and the canceled-too-soon cult favorite Firefly, it probably shouldn't Joss Whedon is really, really good at bringing your favorite superheroes to life with quick wits and fantastic action sequences.
Marvel superheroes have a strong hold on pop culture at the moment, and though it started with movies like The Hulk and Captain America, The Avengers is what tied it all together and really launched the movement. For example, the movie provides a lot of great context for Agents of S.H.I.E.L.D., if you want to add a TV series to your superhero binge. And for sharp-eyed Marvel fans, see if you can spot the Battle of New York reference in Netflix's Daredevil. These aren't spin offs - they're parallel stories set in the same universe and are designed to cross-reference each other in equal measure across mediums - the story travels seamlessly between the movie theater, network TV and streaming video.
You can rent The Avengers in HD for $3.99 at Amazon, or maybe less if you're a Prime subscriber with a few digital movie credits to burn.
What's for dinner: Shawarma
"Have you ever tried shawarma? There's a shawarma joint about two blocks from here. I don't know what it is, but I wanna try it." - Tony Stark
It's a great night for you and Tony Stark to discover shawarma! Just fire up your GrubHub app (or visit the website) and search for this tasty Mediterranean classic to find a restaurant near you. New to GrubHub? You can take $7 off your first order when you click through our link.
3 Marvel Must Haves:
Don't forget, tomorrow is Free Comic Book Day! Line up early at your local comic book store. We've got these sweet Captain America Superhero Playing Cards for you to play with while you wait, $5.39 with code SAVEBIG10 at World Market.
If you need something to sit on while you're stuck out on the sidewalk, this Marvel Comics Avengers Beach Towel for $9.99 at Kmart is a good bet. For both the towel and the playing cards, choose in-store pickup to get them today and avoid shipping charges all at the same time.
As for the Marvel Avengers Nesting Dolls for $15.99 at ThinkGeek, well, they're just kind of awesome.
Related Coupons: