Movie Night: Game of Thrones + Lemon Cakes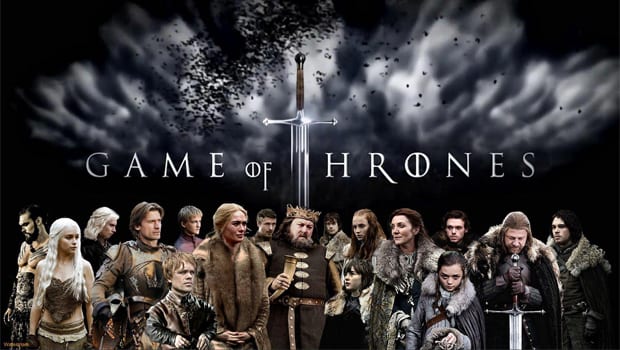 Season five of Game of Thrones hits HBO this Sunday, April 12, and we're taking the weekend to brush up on the story so far while eating some of Sansa's lemon cakes.
What we're watching: Game of Thrones, Seasons 1-4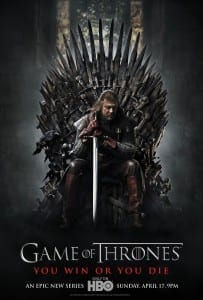 Game of Thrones is more than just a pop culture phenomenon - it is a cultural force all its own. George R. R. Martin has created the rare fantasy book series that crossed over into the mainstream, appealing to genre fans and the average joe alike and holding their interest across five (and counting) books and 19 years. So when HBO turned add the series to its ridiculously well-produced TV lineup, there was no question it would be a massive hit. To call it a runaway success feels like a tepid understatement.
Go watch one of the many videos compiling the Red Wedding reactions of viewers who hadn't read the books first (spoiler and profanity warning!) and then tell me that something that gets that kind of reaction from so many people isn't destined for television's hall of fame.
The series has made it through the first four books thus far, with season five premiering on Sunday evening, making this weekend perfect the perfect opportunity to refresh our memories on precisely how all the drama goes down in seasons 1-4.
I'll be honest, Game of Thrones is one of the reasons I was reluctant to cancel my cable subscription (which you can read about here). If you don't have HBO Go through your cable provider, sign up for the newly launched HBO Now using an Apple device and stream all that dragony goodness to your heart's content. Your first month is free if you subscribe before the end of April, with a $14.99 monthly fee after that.
What we're eating: Lemon Cakes!
One of the most memorable foods from both the books and the television series are lemon cakes - Sansa's favorite treat. Many fans across the internet have done their best to recreate the sweet for themselves, but we like this version from The Geeky Chef since it's pretty straightforward, doesn't require any bakeware more exotic than a muffin tin, and the reviews from commenters are rave.
"The Lemon Cakes are mentioned pretty often in the books, but not described in detail," writes Cassandra Reeder, the blogger behind The Geeky Chef. "My impression of them was that they were a sort of tea-time treat for young lords and ladies to enjoy. I pictured them being very rustic in appearance and having a dense, moist texture with intense lemon flavor. My cakes are just that, and baked with a sweetened lemon slice for garnish."
Three must haves:
You'll need an Apple TV if you want to stream HBO Now to your TV. We found this one for $62 at Staples when you click through our link. You'll find complete details on how to get the deal here.
There are plenty of places online to find Game of Thrones t-shirts, but we like this House Targaryen T-Shirt for $12.99 at Target. Because it's affordable and, well, because Daenerys.
The skulls of the last known dragons in Westeros are displayed in a room in the castle that is part trophy, part museum, but I don't think any of them were made into a Dragon Skull Trinket Box. For $14.99 at Amazon, you can have the trophy that Joffrey Baratheon could only dream of.