How I Got a $40,000 Trip to Australia & New Zealand Almost for Free!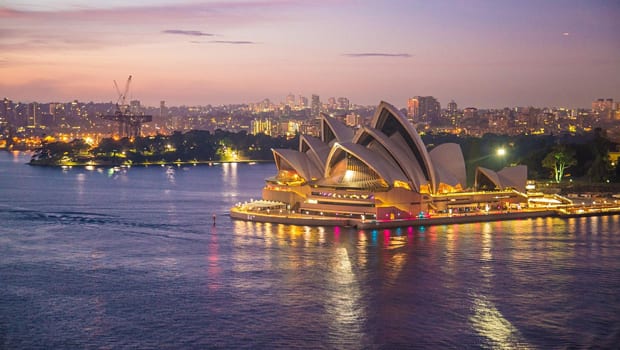 This is the story of how my wife and I "stayed" 40 times at a Hyatt last October, spending $1,690 in cash but getting a free trip of a lifetime by earning 270,000 United miles and 20 free nights at any Hyatt in the world.
The 2-week trip to Australia and New Zealand this year would have cost over $40,000 if I had paid cash for it but I spent less than $2,000!  Here's how:
The Deal: it all starts with an incredible Hyatt deal last October that I took full advantage of! Similar to this Hyatt Big Welcome Back Promotion from Spring 2010 that I've mentioned previously, the main idea was that two stays at any Hyatt earned you one free night at any Hyatt.  Since there are 7 different Hyatt brands, the two stays can be as little as $50 each at Hyatt Place, their most affordable brand, while the free night can be in a $1,000 Park Hyatt room!  But that is just the beginning.
Every two "stays" at Hyatt I was stacking offers and getting:
1 Free Night at any Hyatt
13,500 United Miles
1,000 Hyatt Points (Diamond members get 500 points on every stay)
I also:
Earned Hyatt Diamond status after a promo lowered the threshold to 15 stays
Paid for "stays" with $100 Hyatt Gift Certificates I bought for $79.99 at Costco
Got a 2% rebate on the $79.99 for being a Costco Executive Member
Got a 2% rebate via my credit card
All in all, 20 "stays" each cost about $845 and earned each of us 135,000 miles, 10 free Hyatt nights and Hyatt Diamond status.  The $845 math is an average of $55 per stay minus 20% from the gift certificates, 2% from Costco and 2% from credit cards.  Also, you're probably asking: "why does he keep putting 'stays' in quotes?"  Well, because Hyatt Place uses kiosks in the lobbies.  I would just drive over, check in via the kiosk, get my room key and get right back in my car and go home!
The Flights: We spent some time in the lounge at O'Hare then flew first class from Chicago to San Fran on United.  There we hung out in a great Air New Zealand lounge then boarded an Air New Zealand 747 for an incredible flight to Auckland and then another Air NZ flight to Sydney.  The flight to Auckland was in the "Executive Business" section of a two-class plane. We had seats 1A & 1K in the nose of the plane since the pilots are in the upper deck! It was better than any first class experience I've ever had. Row 1 is private and perfect for two people travelling together.
The pods we were in were a great experience, with solid in-flight entertainment and comfortable seats that convert to lie-flat beds. The flight was about 12 hours which basically equates to 3 hours of wine/dine/movie, 8 hours of sleep and 1 hour for breakfast.  The meals were first-rate and the service was as friendly as, well, everything else NZ. Of note: the Air New Zealand lounge in Auckland is incredible and has free massages!
Flight Math: We redeemed 110,000 United miles for a multi-segment trip that would have cost about $12,500 each at the time or about $25,000 total.  It included First Class on United from Chicago to San Fran, Executive Business from San Fran to Auckland to Sydney to Auckland to LAX and United First back to Chicago.  The Air New Zealand tickets were possible because they are in the Star Alliance with United.  Of note: one of the benefits of a Star Alliance Award ticket is that they allow one (and sometimes two) "stopovers" beyond your destination. This allowed us to go to Sydney and Auckland on the same ticket.  Also of note: redeeming "business class" mileage for a ticket on a two-class (as opposed to three-class) international flight is a great deal.  Air NZ "business" is better than first on most carriers.
The Hotels: In Sydney, we stayed at the Park Hyatt Sydney which is on a pier in Sydney Harbour across from the Opera House and just underneath the Sydney Harbour Bridge.  We had a large upgraded room with a view overlooking the Opera house that would have cost approximately $1100 USD per night! Even better, as Hyatt Diamond, we had free breakfasts, free internet, an upgraded room and were able to check-in very early (around 11am). The "free breakfasts" were huge because our bill was over $100 every day!
After a long stay in Sydney, we left the Park Hyatt and flew back to Auckland on Air New Zealand where we checked into in a free suite at the Hyatt Regency there.
Hotel Math: We redeemed 10 of our free nights (yes, I have another trip to come!) for the $1100 per night room plus got breakfast and internet (both exorbitant) for free.  In Auckland, the suite was about $1600 total plus we had access to their club lounge where we found all we needed for breakfasts and dinners.  The total cash value was about $15,070.
Also, we got off the Hyatt kick for a bit and stayed at a small resort near the far northern tip of New Zealand near Matauri Bay.  I couldn't redeem free nights here but I'm glad we mixed it up.
A Short Trip Review: Sydney was gorgeous, livable and warm.  I was amazed at how many people lived within a walk from the sprawling harbor waterfront.  It's also a top 20 global modern city but has colonial British charm.  Incredibly, their real estate market makes the US market circa 2006-07 look old-fashioned.  The Park Hyatt Sydney is one of the great hotels of the world, surprisingly intimate, modern-yet-warm and with the service PH is known for. Breakfast was an incredible buffet in a beautiful waterfront room.
As for New Zealand, it is my new favorite place on the planet.  We weren't in Auckland proper much.  It was a little sleepy compared to the rest of NZ.  Waiheke Island was an incredible spot (think Hawaii + Napa - people!).  Northern New Zealand is gorgeous.  Words fail.  It's proverbial summer with Irish rolling hills, sheep, beaches, volcanos, thousand-year-old trees, topography on steroids and very few people.  It's one of the most remote places on earth - and you feel that, in the best possible way - but yet it's a friendly, modern, western, English-speaking first-world country. Incredibly, we never set foot on the South Island which people say is more scenic and is where Lord of the Rings was filmed.
A quick highlight reel:the Matauri Bay region of northern New Zealand, lunch at Icebergs at Bondi Beach, breakfast at the Park Hyatt, early morning runs around Sydney Harbour, the Harbour taxis, walking from Bondi Beach to Coogee Beach, lunch at Jonah's near Whale Beach, Manly Beach, the Royal Botanical Gardens!
Wow!  It is hard to believe that 20 days of modest effort (less than 30 minutes?) last October netted me a $40,000 vacation of a lifetime for less than $2,000. Other than at our free, gluttonous breakfasts, we ate very modestly and since my wife and I are pretty simple tourists (we just like walking around) we didn't incur any other significant costs beyond what we would have at home.
Take the best online coupons and deals with you on the go! Download the newly updated Brad's Deals iPhone app today.
Related coupons: