How to Choose a Free Donut on National Donut Day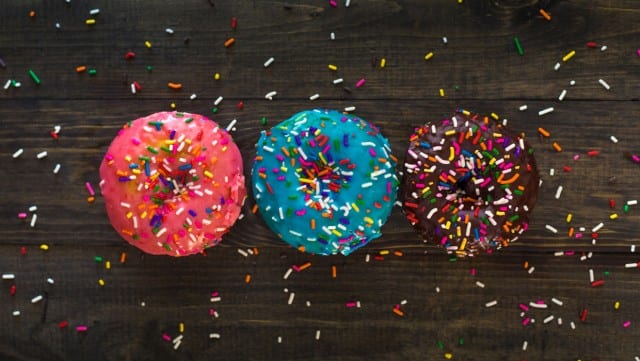 It's that glorious time of year again! The sun is shining, the birds are chirping, and this Friday, June 5, donut lovers across the country have a whole day to celebrate their favorite hole-y treats. That's right, folks, Friday is National Donut Day, are you ready?
With so many donut varieties out there, choosing the right kind to celebrate with can be a task in itself. Are you a fan of sugar coating? Chocolate frosting? Creme filling? If your head is swimming with the weight of this decision, don't worry. The hardworking folks here at Brad's Deals put together a flow chart to help you make the right choice, found a bunch of places where you can pick up a free donut on Friday AND spent a day at the office having a VERY scientific donut taste test. It's a tough life, but someone's gotta live it.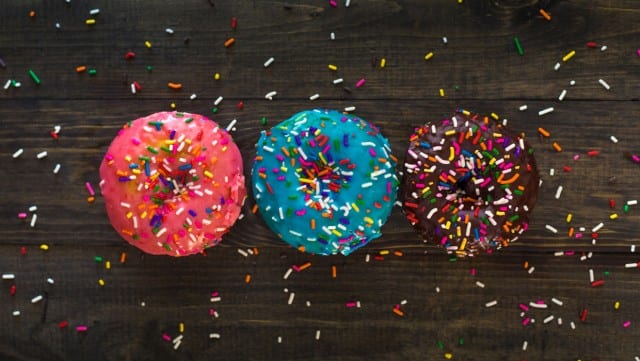 Now that you know which donut to get, here's where you can grab 'em up for free…
Places to Get Free Donuts on National Donut Day 2020
Amazing Glazed – Free Donut with any purchase.
Cumberland Farms – Buy a coffee or Chill Zone beverage, score a free donut.
Daylight Donuts – Snatch up a free glazed donut!
Dunkin Donuts – Free donut with the purchase of a beverage.
Edible Arrangements – Free Edible Donut (a doughnut-shaped slice of Granny Smith apple dipped in chocolate) to customers at participating locations.
Entemann's – Enter to win free donuts for a year, $5,000, and more prizes by winning the title of Chief Donut Officer!
Fractured Prune – Free OC Sand donut at participating locations!
Giant Eagle Supermarkets – Get a dozen donuts for $3.99 all day on Friday!
Honey Dew Donuts – Free Coco Loco Donut with any medium beverage purchase
Krispy Kreme – Get a free donut of your choice!
LaMar's – Every donut with a hole is free! Limit one per customer.
Paradise Donuts – Free glazed donut with coffee purchase.
Shipley Donuts – Get your free glazed donut with any purchase between 5am and 12pm at participating locations.
We hope this post was adequate preparation for your National Donut Day adventures! Don't forget to tell us in the comments which kind of donut is YOUR favorite!