14 Books that Brad's Dealers Love for National Reading Month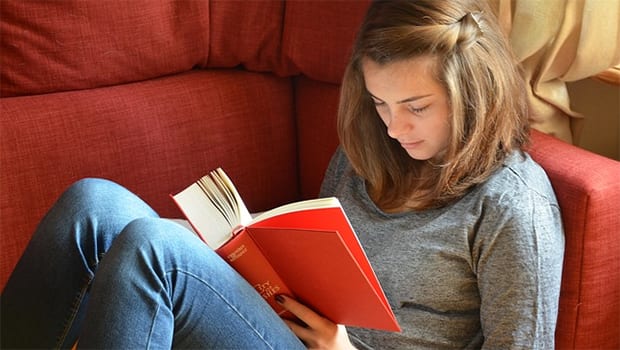 Henry Ward Beecher once said, "Where is human nature so weak as in the bookstore?" I love this quote because it is so achingly true. So we asked the Brad's Deals team to recommend a few of their favorite books to celebrate National Reading Month. 
P.S. It's also worth noting that Amazon is taking $20 off Kindles all month long!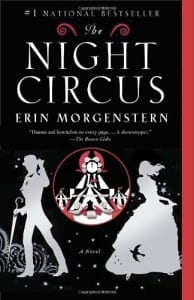 Paperback: 10.21 at Amazon, Kindle Edition from $4.99
"It's about two magicians in a magic circus that are cursed to outwit each other using magic tricks to the death - except they fall in love and they don't want to play. A more mystical Hunger Games, if you will."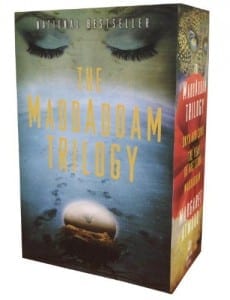 Paperback Box Set: $34.25 at Amazon
"As dystopian book series are all the rage these days, you might as well read one that's actually good. I love Margaret Atwood and the premise of these books is fascinating and almost terrifyingly plausible. I won't say anything more about it because I don't want to ruin anything, but I WILL say that it's being turned into an HBO series by Darren Aronofsky (!!!!!) so you definitely want to read it before that happens so you can be one of those annoying people who butts into water cooler discussions with a pretentious "Well in the books......"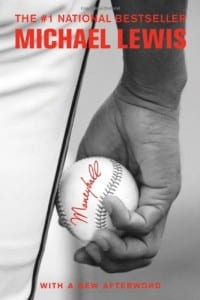 Paperback: $9.01 at Amazon; Free with KindleUnlimited
"It's better than the movie, and that's saying something because the movie is damn good. It's a profile of Oakland A's general manager Billy Beane, and while it's a baseball book, it's just as much a book about entrepreneurship and using data to find a market inefficiency and exploit it."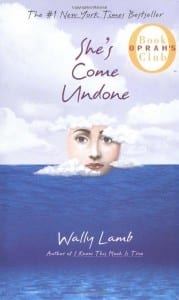 Paperback: $7.19 at Amazon; Kindle Edition: $6.99
"I read this 10 years ago when I was in high school and I remember being surprised at how well a man could tell a story in the voice of a young girl. I just read it again for a second time and couldn't put it down even though I knew the story. Wally Lamb's characters are always really relatable and Dolores is still one of my favorite characters out of all of the books he's written. She's a smart ass and you can't help but laugh at her and truly feel for her in some of her tougher times."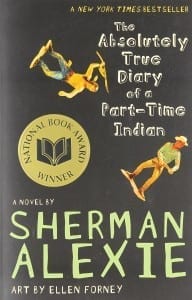 Paperback: $11.86 at Amazon; Kindle Edition $8.99
"It's a story about a Native American teen who is growing up on a reservation and ends up going to an all-white public school. There's so many things topics this book deals with, from poverty, bullying, homosexuality, racism, and more. I'm always recommending this book to people (mainly boys/men) who don't like to read and for those who want a good read. Do you want to laugh and cry? This is the book for you! I've gifted a few versions of this book in other languages and the humor does translate well."
Paperback: $8.68 at Amazon; Kindle Edition: $3.99
"It takes place in 2044 where reality is crap and virtual reality is where pretty much everyone does anything anymore (go to school, meet people, shop, game, travel, etc). Everyone lives in a unified virtual reality known as the OASIS, and the person who created the OASIS passes away, leaving behind his entire estate to the first person to find all 3 easter eggs he's hidden in the vast corners of the virtual world. It's chock full of 80s pop culture juxtaposed by the culturally futuristic era the setting takes place in and it's amazing. If you dig 80s movies, video games, giant robots fighting giant monsters, the internet, then you'll love Ready Player One."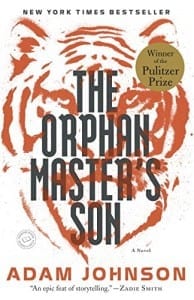 Paperback: $9.26 at Amazon; Kindle Edition: $7.99
"What is it like to live in a world where everyone around you is compelled by law to insist on a reality that does not exist? No, this isn't sci-fi, this is North Korea. Meet your hero, Jun Do, who kidnaps people on behalf of his Most Glorious Nation. You can't help but feel for the guy as he moves from that relatively normal job, to prison camp, to a senior position as Kim Jong Il's right-hand man, always on a razor's edge of danger. But if the Glorious Leader says it, it must be true."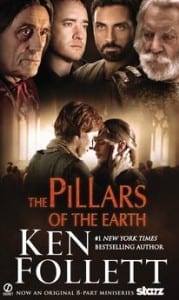 Paperback: $8.02 at Amazon; Kindle Edition: $4.99
"I love Pillars of the Earth by Ken Follett.  It's a 1,000 page book that seems intimating at first, but you fall in love with the characters so quickly, you don't want to put it down."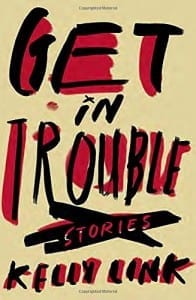 Hardcover: $19.26 at Amazon; Kindle Edition: $10.99
"My librarian sister-in-law gave me this collection of short stories for Christmas after I mentioned I like reading on the train. Each story creates a unique world full of richly human, mischievous and messy characters. With a light touch of the supernatural, Link takes the reader to a sometimes-playful, sometimes-dark corner of the human experience. Anyone who's felt like breaking the rules once in a while will delight in the lingering afterglow of each story's resolution. There are some adult situations and adult language sprinkled among the lush prose, so this is not a book for children."
Lauren: Couch by Benjamin Parzybok
Paperback: $12.42 at Amazon; Kindle Edition: $6.15
"It's a contemporary take on magical realism where three misfit guys living in an apartment together have to get rid of their couch after their apartment is flooded.  But when they can't seem to get rid of the couch, they realize that it seems to have a mind of its own, and it is taking them somewhere.  What starts as a hacker, a con-man and a clairvoyant living normal lives in Portland   A magical couch seems like a silly premise, but this book is the real deal—it's both hilarious and deeply poignant, and at times made me truly weep.  I can't think of a more captivating or original book.  And thinking about it right now got me so excited that I'm packing it in my suitcase for my upcoming beach vacation so I can read it for a third time."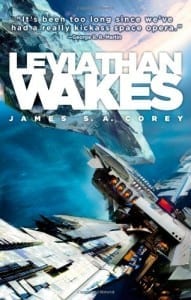 Paperback: $9.60 at Amazon; Kindle Edition: $9.99
"Excellent character driven sci-fi about humanity once we've colonized our own solar system. There are tensions between Earth, Mars and the outer colonies in the asteroid belt that are building toward war. A hardboiled detective from the belt and the crew of an ice freighter get caught between the Earth/Mars/Belt conflict and corporate conspiracies. A lot of the story takes place on Ceres, the dwarf planet that in reality NASA's probe has just reached this week. This is the first book the "The Expanse" series, which is also being made into a series for SyFy."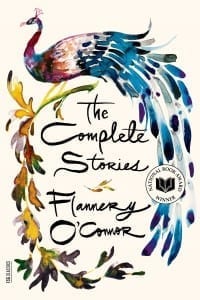 Paperback: $11.56 from Amazon; Kindle Edition: $9.99
"I tend to get novel-ADD, so I love a great collection of short stories. The Complete Stories by Flannery O'Connor is, by far, my absolute favorite book EVER. The story "A Good Man Is Hard To Find" is a classic that's influenced many TV shows and movies we see today. It is definitely worth a read if you enjoyed No Country For Old Men or True Detective!"
Rebecca: Station Eleven by Emily St. John Mandel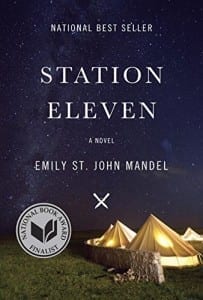 Paperback: $12.24 at Amazon; Kindle Edition: $5.99
"Post-apocalyptic fiction is my catnip, so when I found Station Eleven at a book store in my neighborhood, picking it up was a no-brainer . The story follows a traveling Shakespeare theatre company as they wander from one small Michigan town to the next several years after a mysterious plague wipes out most of humanity and its modern conveniences. The characters are connected in mysterious ways that are revealed gradually through flashbacks. The overall effect is something magical. I've been recommending it to everyone I meet!"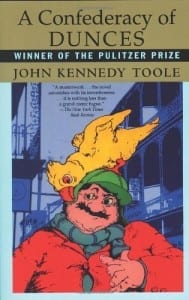 Paperback: $9.41 at Amazon; Kindle Edition: $8.10
"If you're feeling down on yourself, pick up this book!  The main character, Ignatius, is so flawed you'll feel better about yourself in no time!"
Bookworms of the world unite! What's your favorite book?