7 Cozy "Socking" Stuffers for Toasty Winter Toes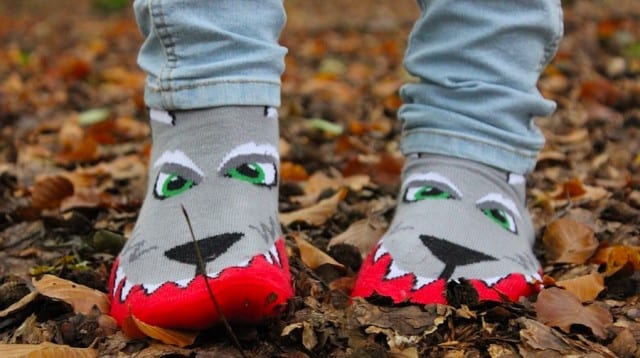 Yesterday was National Sock Day, and we thought there was no better time of year to pay homage to those little scraps of fabric that keep our feets warm all winter and let us lounge in comfort! But not all socks are created equal. In fact, some are far, far greater (read: weirder) than others, and it's these socks that bring us the greatest joy because — like snowflakes — each pair is so unique.
That's also exactly what makes them the perfect gift for just about everyone in your life, from the prankster that will love a pair of avocado socks (yes, they exist) to the art-lover who will surely appreciate the Warhol vibes of a spray paint pair. Check out our most, uh, distinct finds below!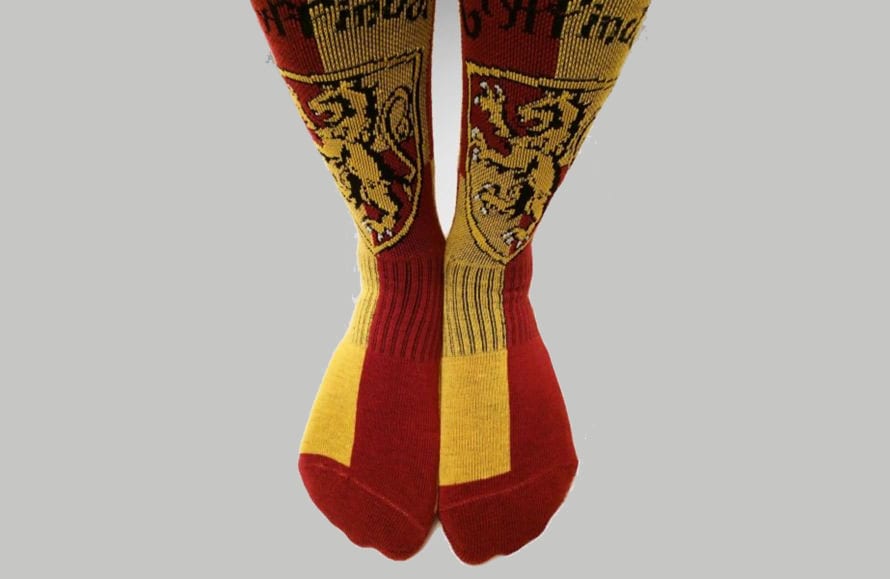 Perfect for the Potterhead in your life, these Gryffindor Harry Potter socks come complete with a little cape for some extra magic.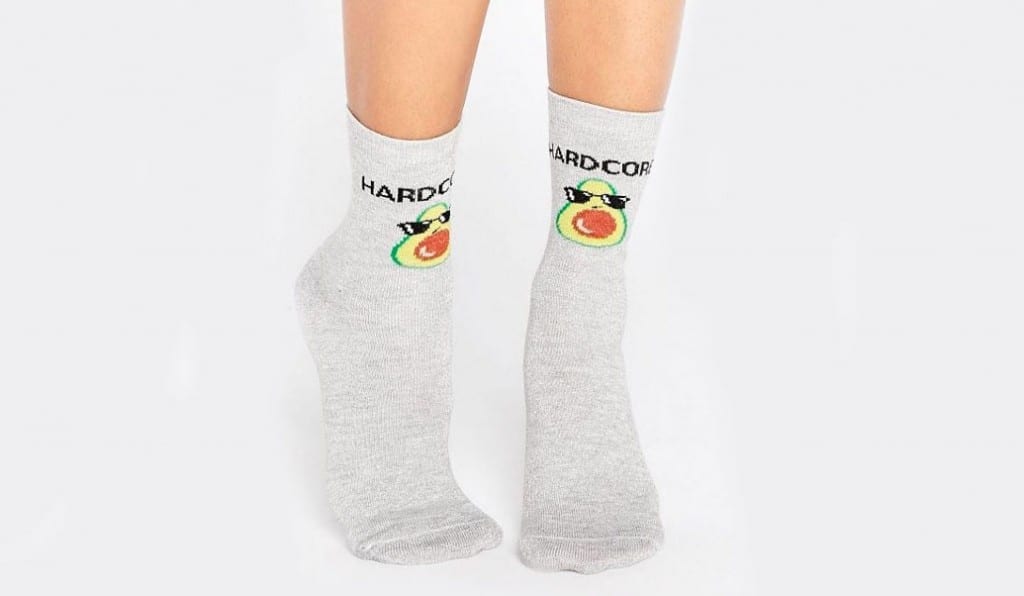 We can't help but chuckle at an avocado — AKA the squishiest fruit known to man (and yes, it's a fruit, I checked) — acting hard. Thug life?
Not a morning person? Me either. These ostrich stretch socks really capture my lazybones vibes with a sourpuss bird face rocking some serious bedhead. But it's their design that's really cool: These little bad boys can stretch up to 21″ tall!

You could get traditional holiday socks — or you could get an upgrade with a holiday print PLUS a unicorn. It's a win-win.

You know how there's a monster that goes around eating your socks? The one that's generally thought to reside in the washing machine? Yeah, well, now your socks can bite back. Rawr!

Spray Paint Crew Socks — $10 at Etsy

No these aren't bottles of spray paint, and no, you can't color anything them them. They're just a pair of socks, making some sort of Warholian statement. But WHAT IS IT?

Who DOESN'T dream of being a mermaid? With nothing but our stupid feet holding us back, these Living Royal socks completely eliminate the problem by giving us FINS. Real, mermaid fins. What more could you ever ask for in life?

Which of these wacky socks would YOU want to find in your stocking this year? Let us know your faves in the comments!

Related coupons: