7 Ways to Make 2017 Your Best Year Yet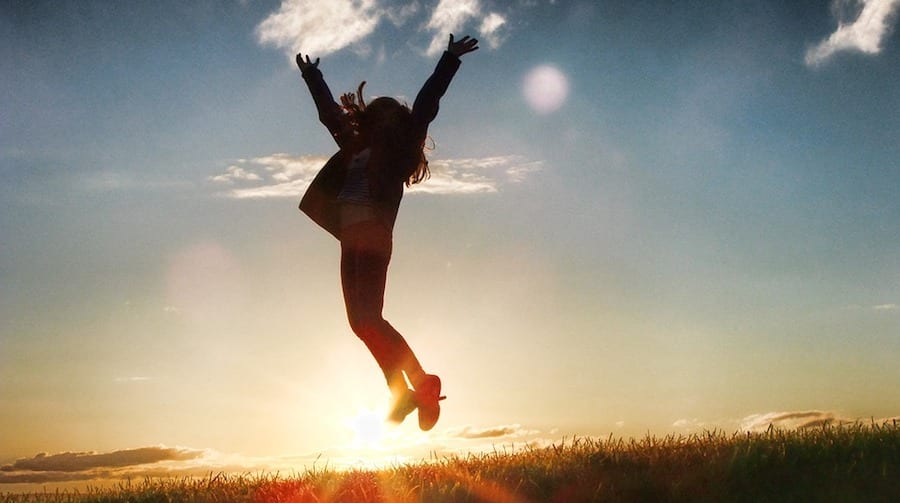 For many people, 2016 was a year full of unexpected and unwelcome surprises. The headlines read like a parade of '80s movies: Russian spies one day, creepy clowns the next. Worse still, every week brought news of a beloved celebrity's passing. 
Although 2016 is (finally!) behind us, some of us are still feeling more despair than hope. But change comes from within. No, you can't control the crazy world around you, but there are many things about your life that you can improve, if you know where to start. Here are seven things you can do right now to make sure 2017 is a better year than the last.
Organize your finances.
If you don't have a budget, create a budget! There are many free tools out there that will help you do this, but I recommend Learnvest. Once you have all of your income and bills listed and organized in one place, you can start making financial goals.
Even if you're not still using paper checks, it pays to keep an on-paper checkbook register and check it against your bank account every month. "But Cindy," you're probably thinking. "I have a mobile app that does this for me!"
While that might seem easier, these apps don't always work as seamlessly as promised to tell you exactly how much money you have in your account. In my opinion, they're too free-wheeling, because they don't account for UPCOMING expenses that haven't yet shown up online. Things like written checks that have yet to be cashed and restaurant tips that don't get added until after the initial charge has been processed can really mess with your finances if you're not careful. I like to keep a FLOP, which stands for 'Financial Life On One Page' in an Excel spreadsheet to track all my finances in one, easy-to-use location.
My grandmother kept all of the financial information for our whole family in a brown Buxton checkbook she carried with her for at least 18 years. However, in this day and age, you can't expect to carry ALL of your information with you wherever you go, because it's neither safe nor practical in the age of identity theft. This website has a few great Excel/Google Sheet templates that you can download, and after you initially set it up, your FLOP will keep your balance sheet, financial login information, and long term financial goals all in once place. I've been doing this for a few years and it's a huge relief to know that, in the event I can no longer keep track of my finances, someone else can easily use this information to do it for me.
Declutter your life.
If you want a stress-free 2017, start by taking some time every month to clean up the space around you. Start small, in rarely-opened spaces like closets and cupboards. If you haven't used the items inside in more than a year, you really don't need them. If they hold sentimental value, choose someplace in your home to keep your sentimental things and only allow yourself that much space for what you don't use or need. Take the rest of it, sell anything valuable on eBay, and donate the rest to your local hospice center, battered woman's home or homeless shelter.
After my mother died, I spent an extraordinary amount of time trying to decide what to keep from her things. In the end, I realized that, though it pained me to thrown anything away, I couldn't keep everything. Once I'd made that declaration, it was just a question of where to start. I have decided that in 2017, I will start wherever I am. Every week, I am going to clean out one space. Whether it's the laundry room or a closet or a corner of the basement, I am going to conquer one space every seven days. I have already added these cleanup tasks to my Google Calendar.
Speaking of which...
Start a Google calendar!
One way to be more organized and feel more accomplished is to keep a Google calendar, which you can sync with your phone's calendar and program to notify you whenever you have a deadline, a meeting or an important phone call coming up. Ever since I started using this free Google app, I have been more productive. I don't become frantic when I lose the little appointment cards that they give me at the doctor's office, and I don't find myself wondering when something is due, or forgetting meetings or appointments. I no longer have the possibility of losing my planner. You can even create separate calendars for different aspects of your schedule and share those calendars with people.
Journal
Journaling is a great way to start practicing self-reflection. You can journal in anything, a notebook, old scraps of paper, or even a computer, but I prefer to get an old book customize it by glueing things inside of it. You might find a Moleskine journal or a sketchbook is a better fit, but the important thing isn't what you write in, it's that you're writing. Reflect on what happens. Write down lists. Vent to yourself. Glue in some keepsakes. If you do better with prompts, a Gratitude Journal, like this one for $9.95 at Walmart, might be best for you.
If you don't feel like writing, you can achieve a similar meditative calm by getting some colored pencils and an adult coloring book, like this one for $14.95 from Target.
Don't stretch yourself too thin.
My mother used to pour sugar into her iced tea until there was no possible way for it all to dissolve. Then she would stir it for what seemed like forever, and the sugar just swirled around in the tall glass like a muddy snow globe. She knew that the tea had met its saturation point, but she didn't care. She would just stir and stir.
Sometimes, I find myself saying yes like she poured sugar. No matter what people ask of me, I agree to help out or take on a new project. While I've made some progress in learning to say no more often, I think we could all benefit from not taking on too much, and focusing on the projects we already have on our plates. In 2017, I want to be more thoughtful about saying yes and no, and I want to stop saying maybe. That way, I'll actually have time to do the things I want to do, and do them well.
Read more poetry and children's books.
If you feel like you don't have enough time to read, pick up some poetry or some young adult and children's literature. Start with the Caldecott Medalists from last year, or re-read some of the classics that you loved when you were young. You would be surprised at how satisfying a re-read of Madeleine L'Engle's A Wrinkle In Time -- which you can download to your Kindle for just $6.99 -- can be. I also highly recommend Margarita Engle's beautiful book of poetry, The Surrender Tree, which you can get for $9.99 at Walmart.
Volunteer (for little things).
I'm not just talking about spending some time at a soup kitchen, although that's a great idea if you have the time for it. When I say volunteer, I mean volunteer the skills you have that those around you might need. Everyone has something to contribute to the lives of others. Over the last year, I have had many people thank me for taking just ten minutes here or a half hour there proofreading or editing things for them. I have rekindled friendships after helping out people with things that didn't take much time for me at all. Even if a project seems small to you, taking the time to do it might make a major difference to someone else.
Whatever your skill set -- maybe you're good at gardening, cooking or math or maybe you speak a foreign language fluently -- there are plenty of opportunities to go out and do good right where you are.
What are your resolutions for the coming year? Tell us in the comments!
Related coupons: