4 Ways to Explore Norway (Without Going Broke)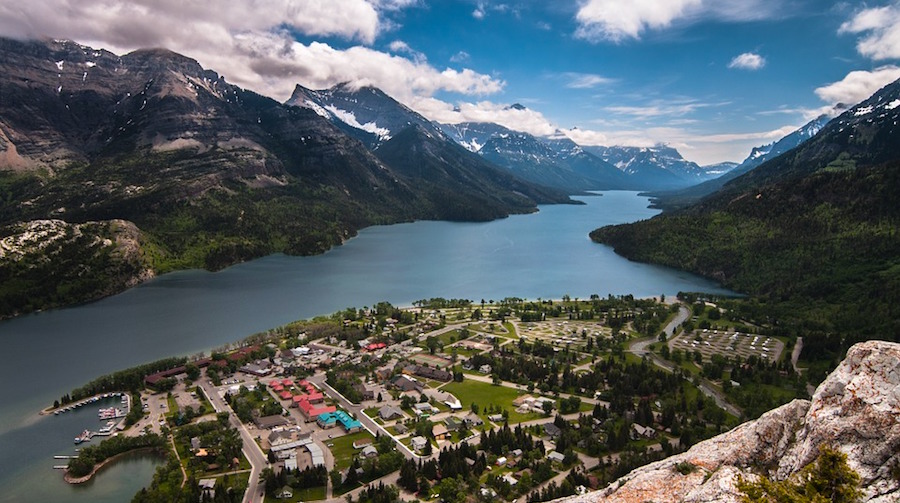 My mom's side of the family hails from Norway, and while I grew up hearing about what a beautiful country it is, I never thought I'd actually get to see it for myself. Surprise, somehow it happened! My husband got a new job, and with it came the opportunity to work from Norway for nine weeks this summer. 
As my job allows me to work remotely as well, I jumped at the chance to tag along. Right now, we've been here for seven weeks, which means I'm currently writing this from beautiful Bergen, Norway. And somehow, although Norway is well known for being very expensive, I'm also not broke!
While you might not plan a nine-week trip or have the ability to work from home while you travel, you should check out Norway if you get the chance. Here are my best tips for for saving money in one of the most expensive countries in the world:
How to get around.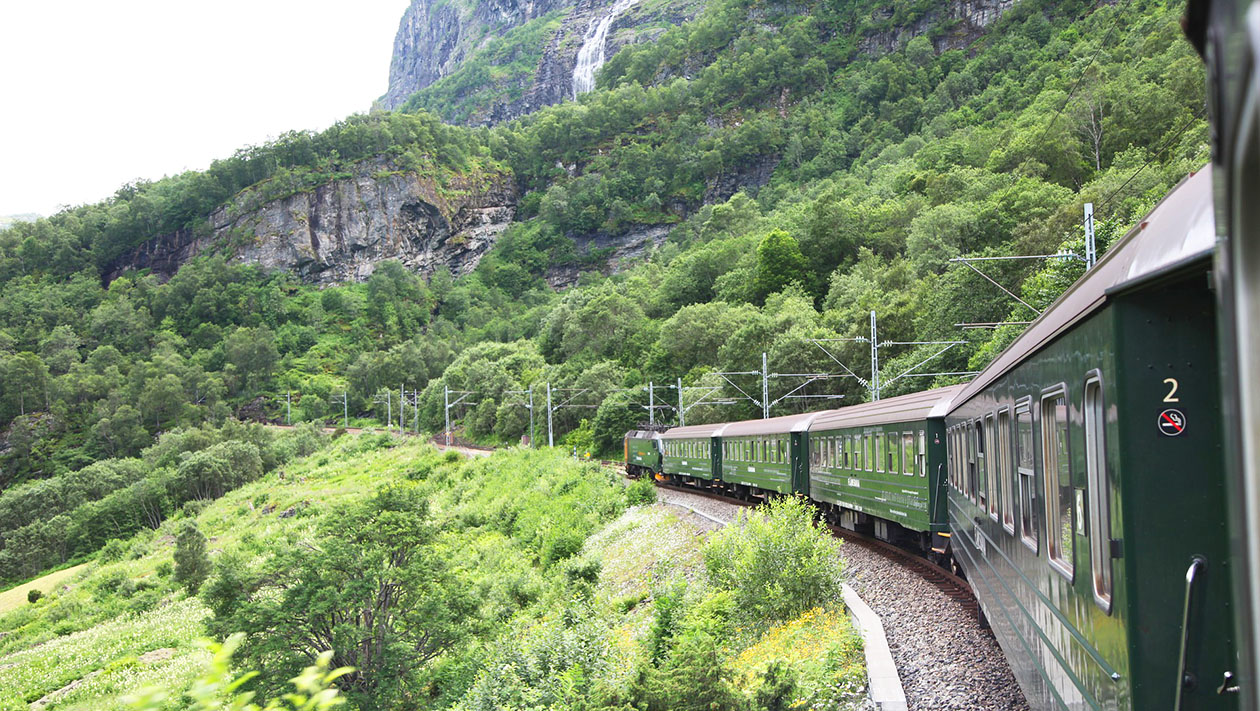 Getting here is the hardest part. You have to fly and flights are not cheap. I found my flight for just under $800 round trip and I used the Chase Sapphire points that I earned from my wedding to cover the cost. Even you don't have enough points racked up, you can still get an affordable flight if you're very flexible with your departure and arrival points, especially once you're in Europe. Traveling around Europe is, much of the time, more affordable and easier than traveling in the States.
If it costs $500 less to fly into Copenhagen, Denmark, do it! You can always find cheap flights or bus routes to your final destination once you're here. We flew into Copenhagen and then snagged a $50 flight from there to Trondheim for hundreds less than it would have cost to fly straight to Norway. Use Google Flights to play around with your departure and arrival cities as well as dates. They have a great calendar feature that compares prices by dates of travel.
While you're here and in need of transport, I recommend researching three things every time you want to go somewhere: buses, trains and planes. In my experience, any one of these three modes of transport can have the best price, but it all depends on your destination. I met a friend in Oslo one weekend, and discovered that taking the train was more expensive than flying. Because I'd heard the train ride from Oslo to Bergen is one of the most beautiful trips in the country, I flew into Oslo and took the train out so I could look at the scenery. I'd never before experienced a situation where flying is the cheap option, but it seems to happen here pretty frequently.
Where to stay.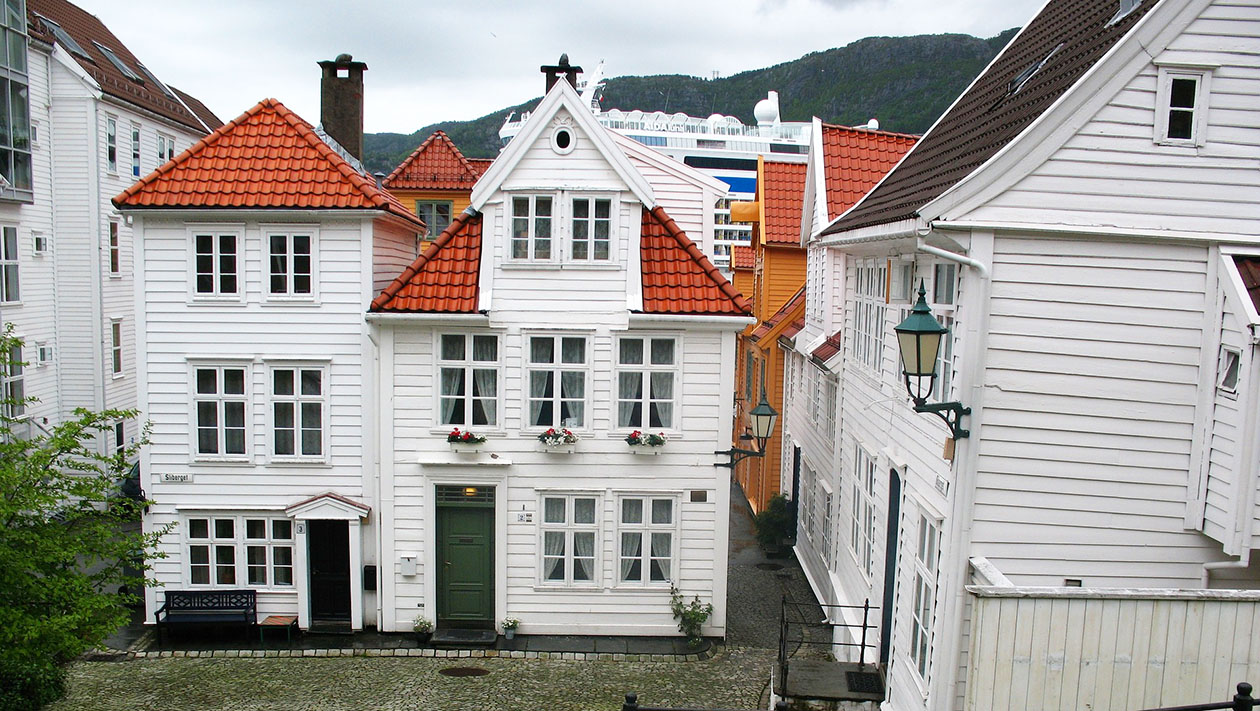 Check Airbnb first. We snagged a one bed, one bath apartment on Airbnb for our nine week stay and ended up with the monthly discount, which worked out to $56 per night! You may not get a hefty discount if you're staying shorter-term, but Airbnb has had the best nightly rates I've seen when comparing to hotels in the same area. When booking, make sure you book a place with several reviews and look for comments on noise, cleanliness and location. Things like amount of towels or the cupboard space meant nothing to us. If there are bad reviews on a place you love, make sure those reviews reflect the things that actually matter to you. Plus, your Airbnb host can be a fabulous resource for cheap things to do in the area. Be sure to ask them for suggestions before your stay.
Also, consider hostels instead of hotels. The hotels in bigger Norwegian cities are so expensive and they aren't like American hotels in the sense that they're all about comfort. I booked one hotel so we could sleep the night before a hike in Stavanger and at $100 a night, it was a 40 minute walk from city center and we had to put our own bed linens on and remove them before checkout. It was a fun little adventure, but just know that hotels might not be what you're expecting coming from the States. Hostels don't offer as much comfort either, but they're at least an affordable option.
If hiking is the primary focus of your journey, consider staying in some of the hiking cabins along select routes and ski tracks. The Norwegian Trekking Association maintains 500 cabins across the country and a $75 membership gets you member pricing at these cabins which works out to about $35 per night, per person. This is much better than any hotels I've seen! Just be sure to factor in the price of the membership when calculating your totals. If you're staying in several cabins while hiking on your trip, it may be worth it. But one night at the $35 per person price may not be worth it when you factor in that initial $75. The membership also gets you discounts on meals, which is a huge deal when you see the food prices here in Norway.
What to eat.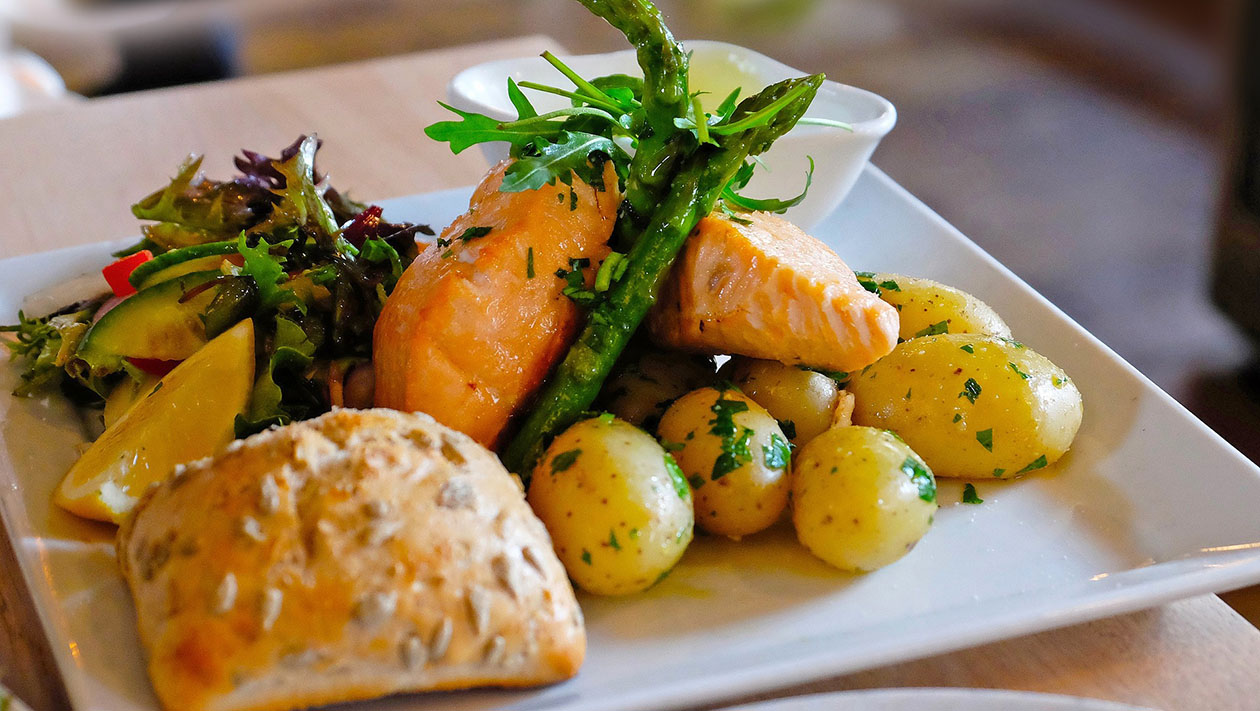 Going out to eat here is a luxury. Having a drink with your meal is flat out extravagant, so we save it for only a few special days a month. Expect to spend at least $12 USD per plate (~100 NOK) for each meal. Add a non-alcoholic beverage other than water and expect another $6, and if you decide to act like royalty and have a craft beer, you'll add another $12 to your tab. If you want to experience Norwegian dining (which you should!) stay away from the chains and find something local, tucked away in a corner of the city. Skip the restaurants in your guide book and find out where the locals go. In Bergen, I recommend Kafé Spesial for pizza, Cafe Legal for drinks, and the little Asian Street Food AS for a quick Thai-noodle lunch.
Whenever you can avoid going out, do it. Stock up on groceries. Even if you don't have the ability to cook, check out the budget grocery stores and stock up on things that work for you. When we were in a hotel and didn't have a kitchen, I stocked up on these little cups of noodles because we had a hot water boiler in the room. For three days worth of lunches, I saved almost $30 by eating these instead of going out. The budget grocery stores here include Rema 1000, Extra, and Kiwi. Always price compare brands because one box of elbow macaroni might be $6 USD (I'm not joking) and another will be $1.50.
What to see and do.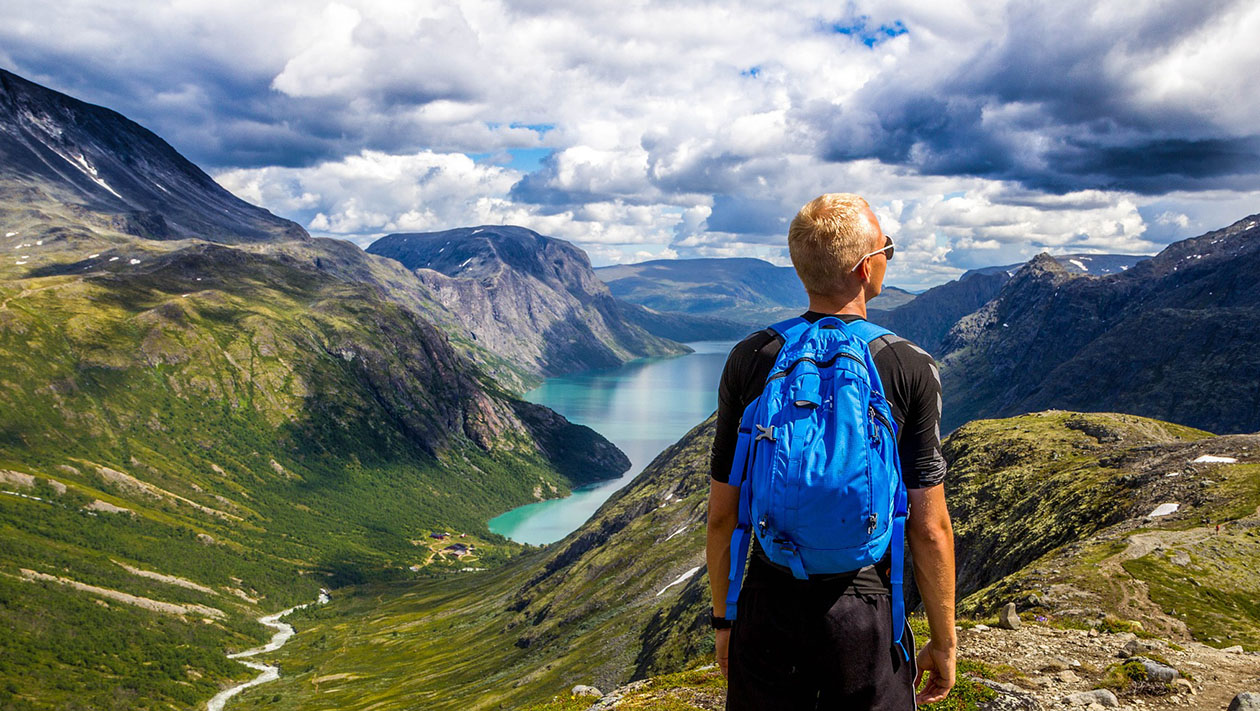 After being here for seven weeks, hiking is still my number one suggestion for anyone visiting on a budget. The trails are well marked and are also graded by difficulty if you look online. Many of them are easy enough that I see young children or parents carrying children doing them every time I go. Mount Fløyen and Mount Ulriken in Bergen are two amazing mountains with dozens of well marked trails that can keep you busy for an entire day. On our second weekend here we hiked Vidden which is the trail from Mount Fløyen over to Mount Ulriken and it took us about six hours including lunch. Because we packed our own sandwiches, it was nearly free for us to do! The sights were breathtaking and it was honestly my favorite thing we've done on this entire trip.
I'll admit that this is where the guidebooks come in handy. While a majority of the book will include overpriced tourist attractions, there will be some free activities listed as well. Look for the gardens, parks, and neighborhoods that are mentioned. Walking around and exploring is free! We visited Rosendal and explored the manor and the gardens outside for free and the walk was gorgeous. We did spend money to get to Rosendal, but it was via ferry so we got to see some fjords and coastline on the way. I call that tourist multitasking!
You don't have to spend money to see the city. Go out for a day without bringing any money, walk around, see what you can come up with. You'll surprise yourself with how much you can see without spending a dime, or a krone!
Have you ever visited Norway? Do you have any tips to share? Let us know in the comments!