Not Enough Legroom? Fly One of These Knee-Friendly Airlines Instead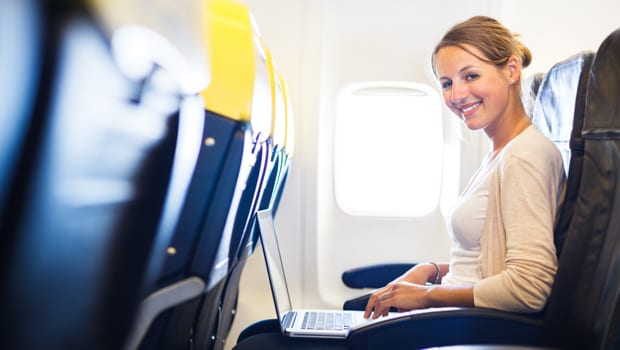 With all the news about diverted flights over disputed legroom when the passenger in fron of you reclines, I thought it would be a good idea to detail which airlines you should fly to avoid this type of argument all together.    As you know, not all economy classes are created equal, and with airlines squeezing more and more fees out of their customers, roomy legroom is becoming harder and harder to come by.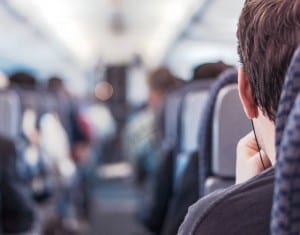 The past few weeks have seen two flights diverted to avoid a fight in economy class over reclining chairs and the battle for legroom.  How can you avoid this the next time you fly economy?  Skift did a great breakdown of U.S. airlines last year, and I like it because it differentiates between a paid 'extra legroom' seat and a normal, free economy seat.  Nobody likes to pay extra to sit in coach.  They found several U.S. airlines with 32'' of pitch (the measurement between your seat and the one in front of you) or more in regular economy class, including:
1.  JetBlue
JetBlue takes the cake for roominess in economy, who up until recently only flew economy seats (they now have Mint-class lie-flat beds for transcontinental flights).  If you fly any of their Airbus A320s (a majority), you'll have 34'' of legroom, the most domestically.  Otherwise, if you fly their Embraer E190s, you'll still have a roomy 32'' of legroom.  That means 100% of the flights you take with JetBlue has good legroom in economy.
This is good news for those of you booking a JetBlue Getaway, since the airline has become a dominant presence in the Caribbean and Latin America.  They often offer cheap Mexican all-inclusive getaways that earn you TrueBlue points.  Flights from Ft. Lauderdale to Medellin, Colombia can be found for less than $160 each way on some dates.
Speaking of TrueBlue points, if you wanted to earn a free flight with these legroom seats, you have several options.  If you find yourself flying JetBlue often, I recommend the JetBlue Card from American Express, which offers 10,000 TrueBlue points after $1,000 in spend over 3 months (though 20,000 point offers are often available).  JetBlue is also a transfer partner of the American Express Membership Rewards program, so you can transfer points from your American Express Platinum, Gold or Amex EveryDay cards (currently transferring at a 1:1 ratio until September 15th).
TrueBlue points are redeemed at a fixed ratio to the cost of the flight, so the cheaper the fare, the fewer points you will have to use to redeem.
2.  Virgin America
Virgin America also has 100% of its economy cabins with 32'' of legroom.  Virgin only flies new Airbus A320s, so the economy product is identical fleet-wide.  Though, with a more limited route map (growing, though) than other airlines on this list, you may not have Virgin as an option.
If you're looking to fly Virgin, and want to pick up some quick points, I would recommend the Virgin America Visa Signature card, which offers 10,000 points for spending $1,000 in 3 months and carries a $49 annual fee.  There is a premium version of this card, but its $149 annual fee seems a bit high for an extra 5,000 points.  Virgin America, like JetBlue, is also a transfer partner of American Express Membership Rewards.
3.  Alaska Airlines
Alaska Airlines has 96% of its fleet outfitted with 32'' economy class seats (the other 4% are smaller planes for rural Alaskan travel, and so naturally would have less legroom).  We've recently detailed Alaska's Mileage Plus program, and how you can use their miles and points efficiently, so check that post out if you are a frequent flyer, or want to be.
4.  Southwest Airlines
At the time of the study, Southwest had the most daily flights with 32'' seats, at 996, but only 31% of its fleet had the seats on board.  And, Southwest is currently reducing its seat size to 31'', so numbers and percentages should be lower today.
Despite this, Southwest is great for last minute travelers and those who change their schedules often.  You can cancel flights for free up until departure, and their companion pass is arguably the best frequent flyer benefit in the travel world.
"Premium Economy" Seats
You'll notice that you don't see any major legacy carriers on the list above.  That's because they've installed "Premium Economy" seats in most of their planes, which levy an additional fee for the privilege of some extra legroom.
This is the trend we've seen in the airline world, as a way to extract more revenues from customers to stay afloat.  While it does help subsidize lower fares and keep the planes in the air, expect more and more reductions for regular economy class customers in the future (or at a minimum, fewer seats with ample legroom).
If you want to avoid paying for the Premium Economy seats, I would suggest status with the airline you fly.  Most airlines offer these seats for free to mid-level status and above, but check with your preferred carrier to see how far you must fly to qualify.
Related Coupons: