Get Fit for Free: 7 Websites to Stream Free Workouts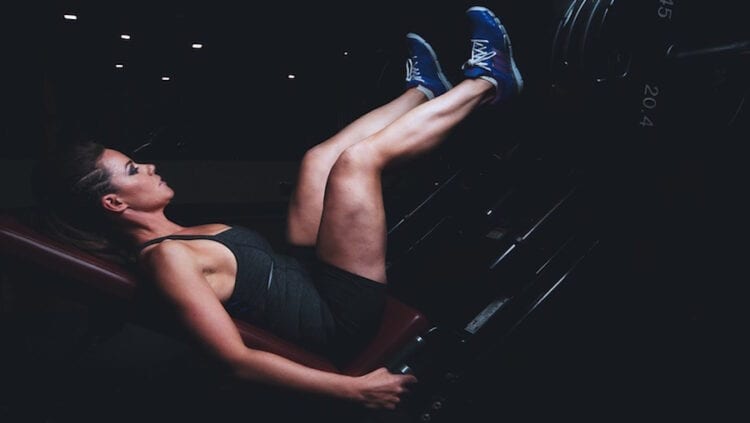 One of the many reasons I chose to live in my current apartment was the fact that I had free use of the small gym in the community building. It has two treadmills, two elliptical machines, a stationary bike, and a weight machine. All a girl could ask for, right? Wrong. I didn't realize how absolutely boring it would be to run on a treadmill every single day.
The thought of joining a gym crossed my mind because I knew I could take classes and switch up my routine. But then I thought about the fact that I have this free gym and should utilize it to its full potential. So what was I to do? To be honest, I sat around doing nothing until I read an article in a magazine about free online streaming workout classes. You heard me correctly! You can stream workout classes for free (or close to it) to do in your personal gym or even in the comfort of your own home!
Here is a list of my favorite free streaming workouts:
Definitely my favorite of all of these free streaming sites, Jessica Smith TV organizes each of her routines into categories like 10 minutes or less workouts, chair workouts, equipment free workouts and more. Her blog is also a great resource for fitness news or ideas on how to get motivated.
This YouTube channel features videos ranging from 30-second tip videos to full 35-minute workouts from top trainers like Jillian Michaels, Denise Austin and more. Like Jessica Smith TV, the videos on this YouTube channel are placed into categories like ab workouts, mobile workouts, pilates and more. They also offer the Be Fit in 90 workout channel on YouTube which is a compilation of 90 total body circuit and cross-training daily workouts.
If you have a Roku (or Xbox, PlayStation, or other streaming device), All Fitness TV offers hundreds of workouts and range from yoga to dance fitness to pregnancy fitness. Just add the channel to your favorites on your Roku and begin browsing tons of full-length workouts that you can do at home for free!
A very basic website with videos for workouts targeting specific muscle groups. Plus, if you create an account you can use their Workout Generator to create an at-home workout specifically for your fitness level and body-concerns. You can also save the videos to your smartphone for on the go workouts or save it to your computer for non-streaming use. Each video has a difficulty rating as well as a graphic explaining which muscle group you are targeting.
Join their basic membership for free and you'll have access to unlimited viewing of 8 of their bi-monthly revolving workouts. Paid membership packages are available, but cost from $10 to $260 a month. Stick with the basic and work in a few pilates routines to your streaming schedule each month for free!
This subscription service offers one free video each week. They also offer a paid subscription for $10 - $13 per month. Bookmark their free video page and check back each week to add a new routine to your calendar.
Physical Fitnet offers an easy to browse list of workouts and you can browse by muscle group, equipment needed, sport-specific workouts and more. Each video is a simple tutorial of how to do each workout or stretch. It includes details under the video of what equipment is needed, muscle group worked and level of difficulty.
A few almost-free streaming workouts worth a mention:
Booya - $10 per month gets you access to streaming 30-minute classes from fitness boutiques like ChaiseFitness and SoHo Strength Lab.
Crunch Live - Also $10 a month, this site streams classes from The Crunch line of gyms and has unique workouts like Stiletto Strength and Lyrical Hip Hop.
Do you have a favorite online workout routine? Share it with us in the comments!