Outlets Don't Always Have The Best Designer & Brand Name Deals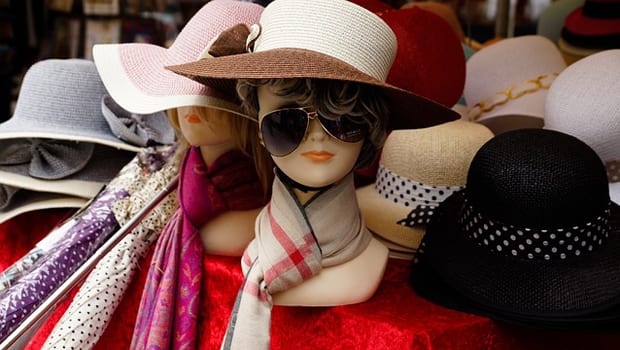 A staple destination of smart, frugal shoppers for as long as they've existed, outlets and factory stores offer great savings on brand-name clothing, accessories, and more. In light of the emergence of premium outlets touting brand names and designer apparel at discounted prices, the allure of the outlets has never been greater.
Ever since the recent grand opening of the brand new Fashion Outlets of Chicago, Midwestern shoppers have been flocking instinctively like the salmon of Capistrano to this state-of-the-art retail mecca in the hopes of scooping up designer apparel at (ever-so-slightly) discounted prices.
Featuring a variety of stores, from brand name retailers like J. Crew Factory, Gap Outlet, Forever 21, and American Eagle Outfitters, to higher-end designer boutiques like Gucci, Burberry, and Barney's New York, the new Fashion Outlets of Chicago promise a premium shopping experience with access to the best-of-the-best retailers and boutiques.
This had me thinking: I have a wardrobe that's in need some revamping heading into the fall and winter seasons. Where should I be shopping for high-quality clothing without having to burn one month's pay in the process?
Considering the hike it typically takes to get to any outlet mall, the limited, often flawed or defective selection provided to shoppers, and the crowds you have to fight through once you're there, are outlets really the best option for consumers looking to buy on a budget anymore?
Short answer: No.
Long answer: Too often I've found myself falling prey to the mentality that I have to make a purchase at the outlets simply because a deal seemed to be just too good to pass up. As a result, I've departed the outlets with 15 ill-fitting v-neck t-shirts in every possible color and not with the French-cuffed button-downs I had intended to purchase once I worked up the resolve necessary to travel to the outlets.
Can shoppers get the same or better deals online as the ones offered at retailers' outlets by putting in slightly more effort, doing your homework, and utilizing the best deals and coupons available with the help of online aggregators like Brad's Deals?
Short (and perhaps overly enthusiastic) answer: ABSOLUTELY.
Long answer: I've found that by shopping online with a specific list of items I both want and need, I end up spending less, purchasing what I set out to buy, and saving even more money by browsing  deals and using the coupons. Because you're able to easily search for and find exactly what you want, you'll save time, effort, money, as well as the frustration that comes with a day wasted at the outlets.
We looked at a multitude of great deals, coupons, and promotions available straight from the retailers in an effort to show you how you can get what you want for less without the hassle of a trip to the hectic sideshow that outlet malls can be. Below you'll find a selection of the best deals that I was able to amass from a number of retailers with whom you probably wouldn't expect to find great savings.
80% Off Designer Suits & More at Macy's
Macy's is a great destination for amazing deals on a wide selection of brand names and designer apparel, accessories, and more. Just this past week, the Brad's Deals editorial team posted a superb deal on a Kenneth Cole Reaction slim-fit suit in Brown Stripe (also available in Solid Black) that I ended up ordering for $112 (!!) by using the coupon code BRANDS. With a number of upcoming weddings this summer and fall, this suit acts as a perfect example of an item that was exactly what I needed but something I likely would've never found were it not for Brad's Deals. Here are some great deals and sales that our editorial team dug up from Macy's that you'd likely never find at any outlet:
40-70% Off Topshop & Other Brand Names at Nordstrom
Nordstrom offers a great deal of great deals (not to mention their policy of free shipping and free returns) through their website on items that you actually want. Once you're there you can shop a variety of their top brands and designers, most or all at sale prices. Nordstrom regularly compiles and curates an assortment of sale collections that you can and should browse, making it easy for you to get the biggest and best savings on a plethora of diverse apparel and accessories without having to sacrifice the calibre of the product you're looking to purchase.
Up To 60% Off Michael Kors & Other Top Designers at Neiman Marcus
Neiman Marcus and LastCall, Neiman's outlet equivalent, provide high-quality, in-demand designer clothing and accessories, although few shoppers would ever consider it a place to attain any sort of savings. But if you take a moment to look a little closer you'll notice that, much like Nordstrom, Neiman Marcus often stage brand and designer-specific sales because of their relatively low inventory turnover.
Up To 80% Off Designer Markdowns at Barney's New York
Barney's New York and it's outlet, Barney's Warehouse, was certainly one place that I definitely didn't expect to find excellent deals. Boutiques rarely if ever offer exceptional deals or sales on items, as most of what they sell is so exceptionally expensive and yet so exceptionally coveted. Yet, with these deals from Barney's New York, you'll be able to shop for top-quality items from elite designers at prices you'll hardly believe.