14 Amazing Patio Deals to Beautify Your Backyard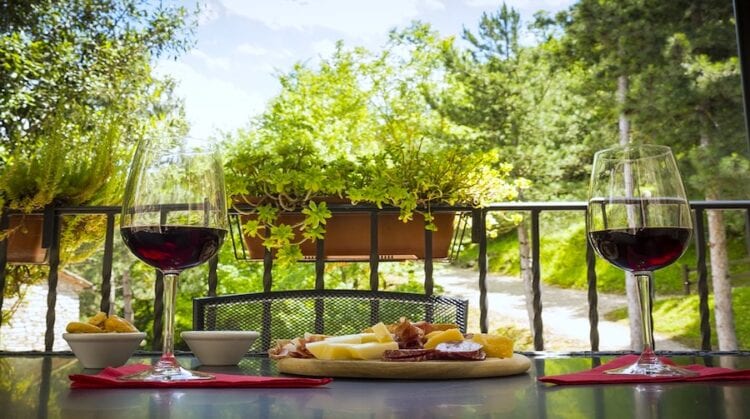 My husband and I moved into our new house last year, and if you're a regular reader, you'll know we've been working to spruce it up for less every since. First, we did the kitchen, then the bathroom, and with the arrival of spring, we got a whole new to-do list. It's time for patio season!
We checked buying a lawn mower and a grill off our list first, but we've still got a ways to go. Next on our list? Patio furniture and gardening equipment, and we've also been doing daily research looking for deals on things that will help improve our house's curb appeal.
Instead of creating a shopping list and running to the store for everything, we've been watching the deals and buying things that fit our budget as we see them. Below is a collection of some of my favorite deals for patio and lawn care to get your May started off on the right gardening-clogged foot.
Patio furniture under $300
There are tons of options when it comes to patio sets. We currently have a cute wicker bistro set that will move to our front porch once we find the right outdoor dining set. When shopping for a set, consider how many people you want to accommodate and what your outdoor space will be used for. If you're planning on hosting outdoor dinner parties, a chat set with a firepit and no table won't be the right fit for you. Here are some of my favorites for under $300.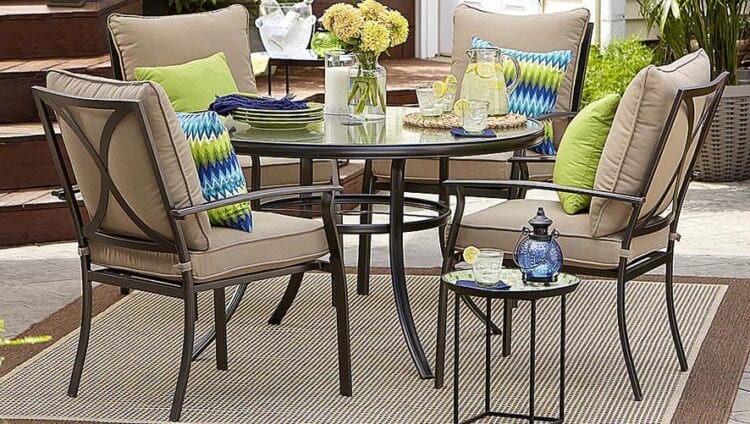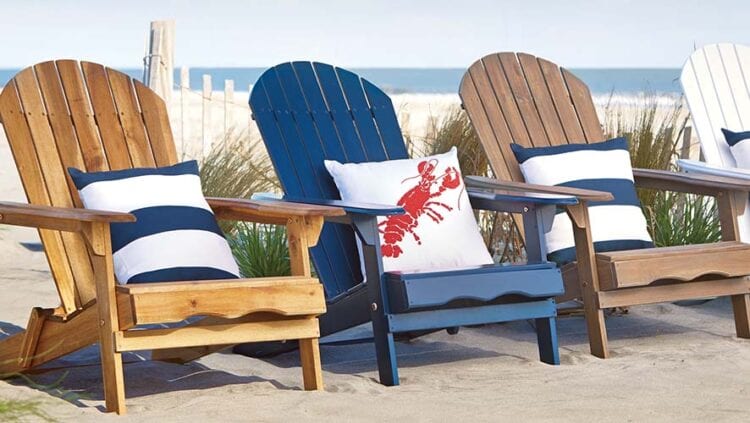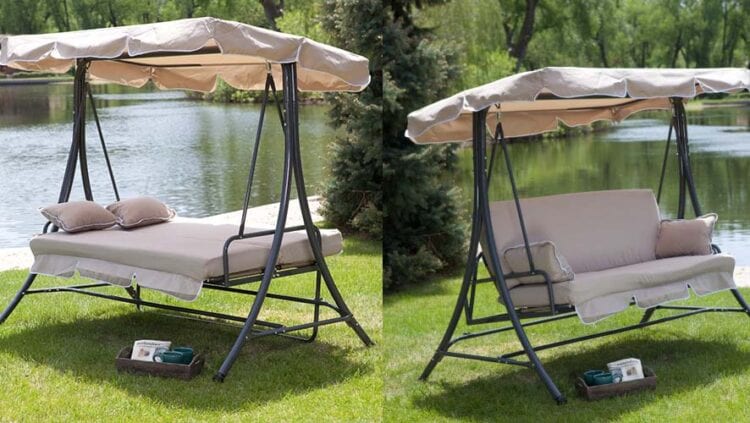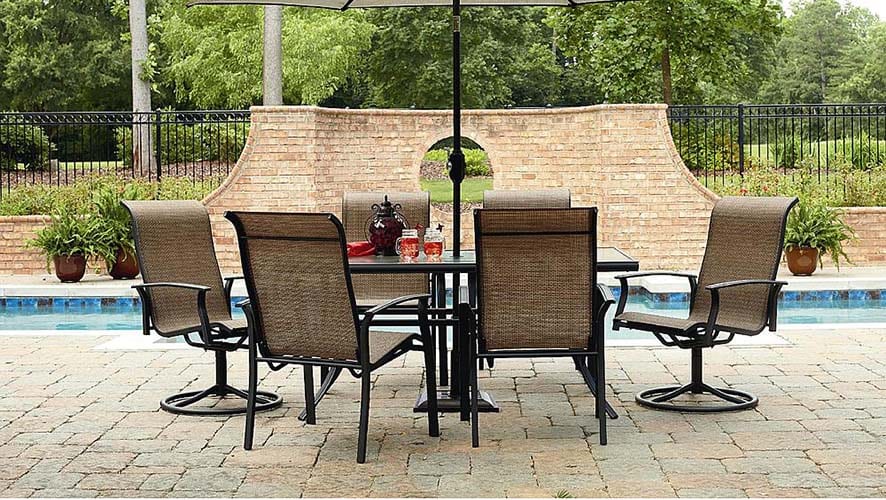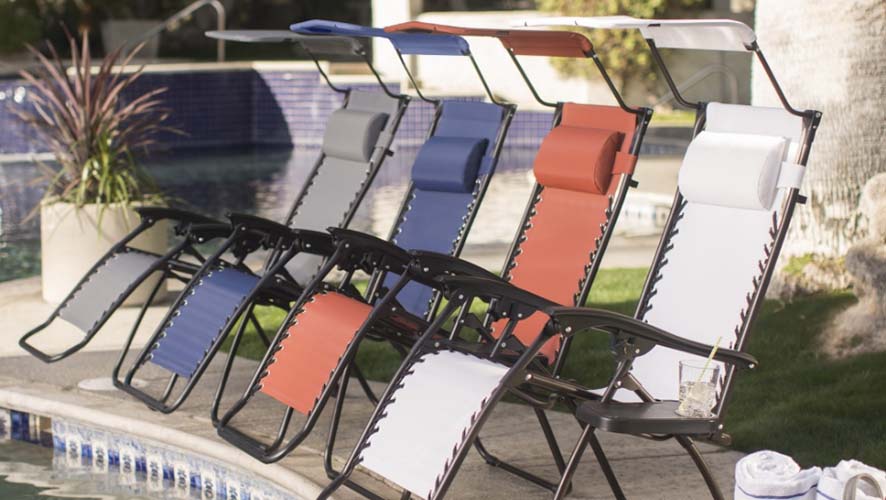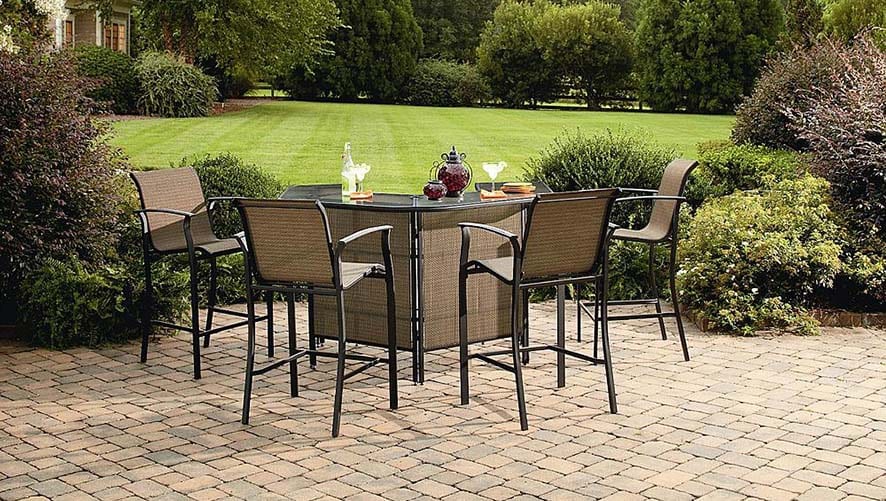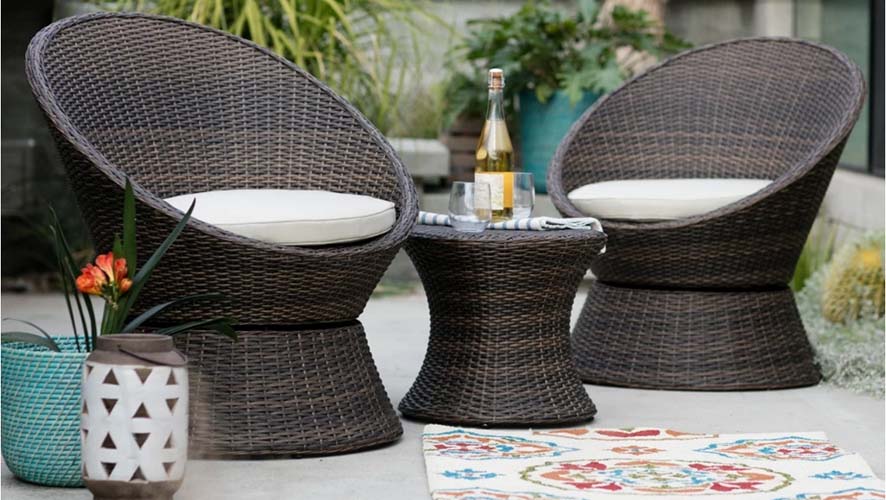 Decor and extras under $200
These are my favorite things to buy. When I run to the home improvement store with my husband, I let him dig around in the bags of dirt and look at leaf blowers while I mosey through the plants and planters in the outdoor decor section.
You can also find some great deals online and in outdoor clearance sales. I recommend buying these things once you've planned out all of your bigger purchases and have gotten a good sense of your patio layout. I've made the mistake of trying to plan around a piece of decor before, and it just doesn't work. You can check my busting-at-the-seams office closet if you need proof of that! Plan first, decorate later. I promise it's the right thing to do.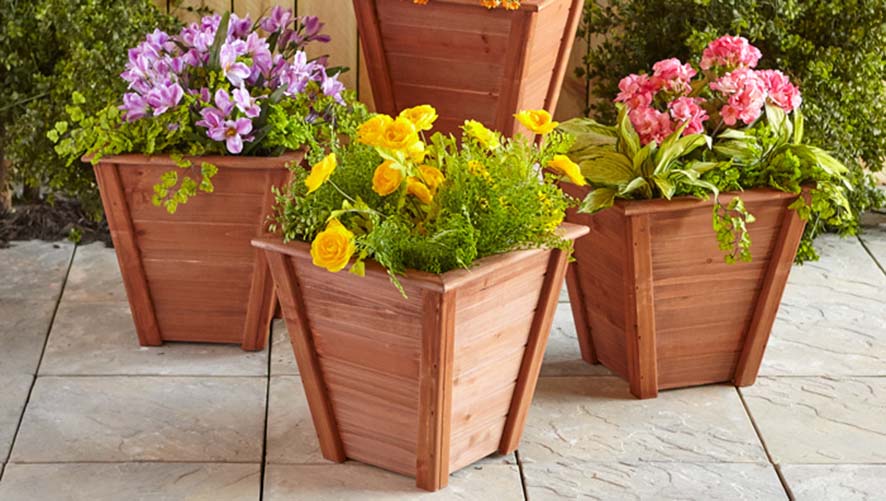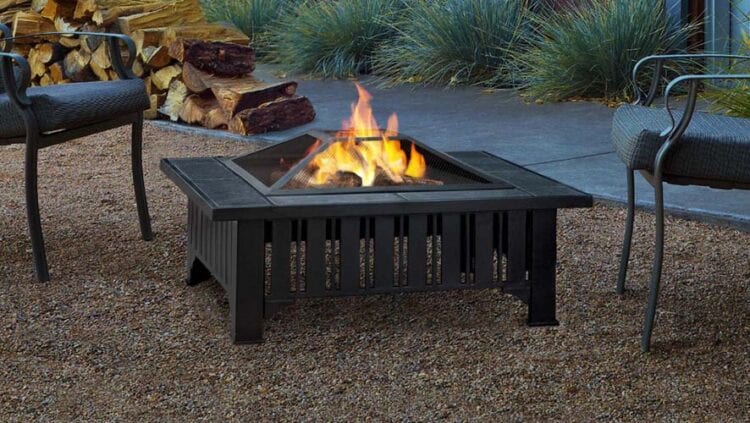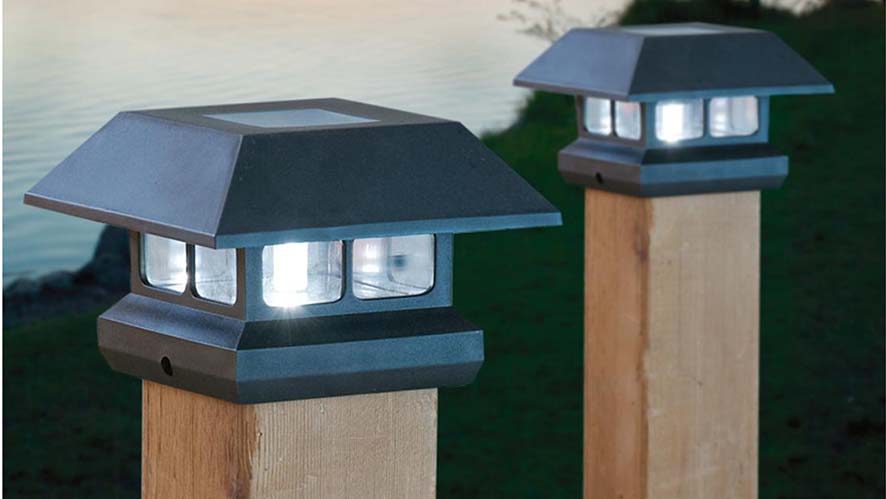 Portable Folding Hammock - $39 at Sportsman's Guide with code BRADSHIP at checkout.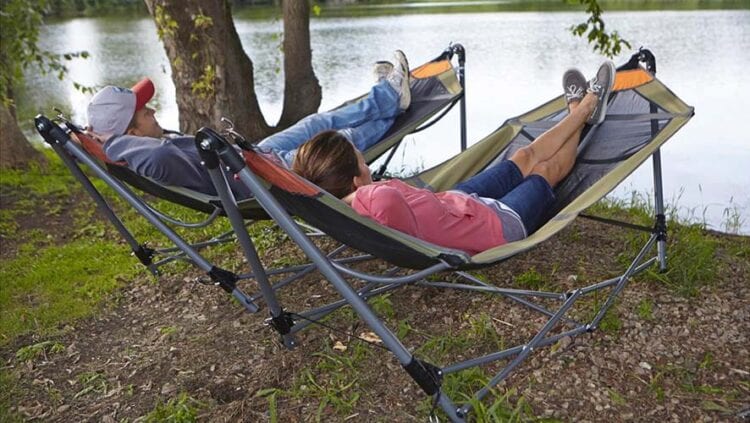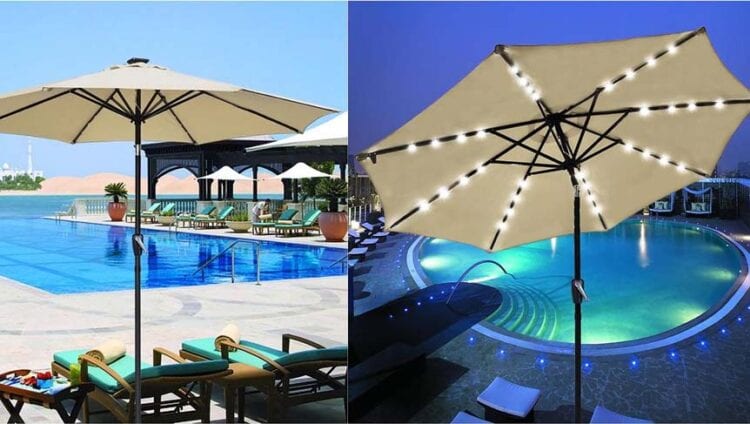 Brazilian Hammock Chair - $30 at VMInnovations with code BDHAMMOCK at checkout.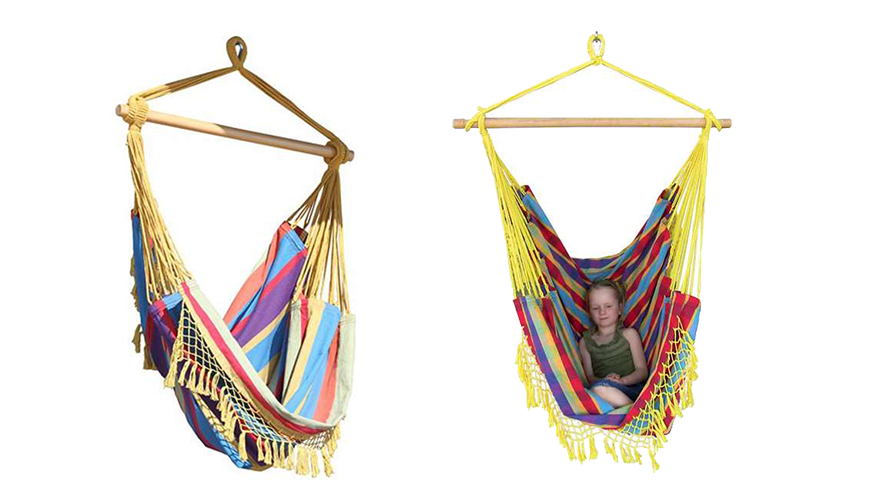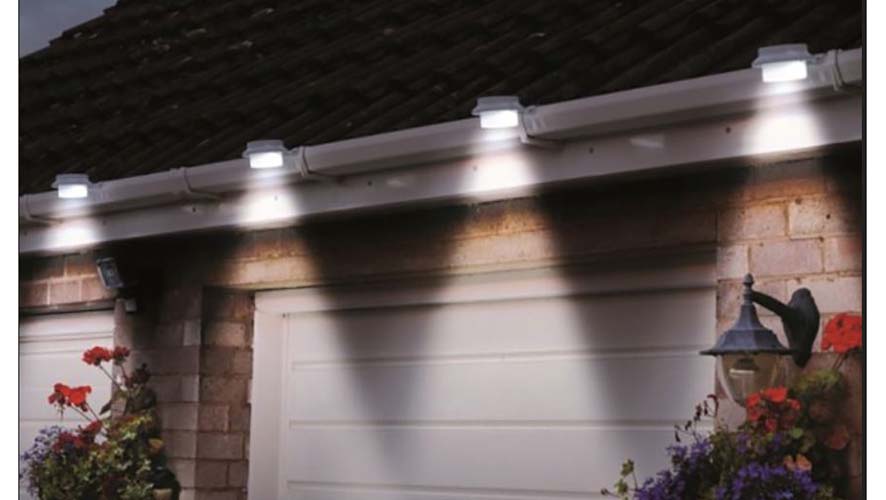 For even more patio inspiration, check out our Patio, Lawn, and Garden section!
Do you have any big plans for your outdoor space this year? Let us know in the comments!