5 Adorable Halloween Costumes for Your Dogs, Cats and Hamsters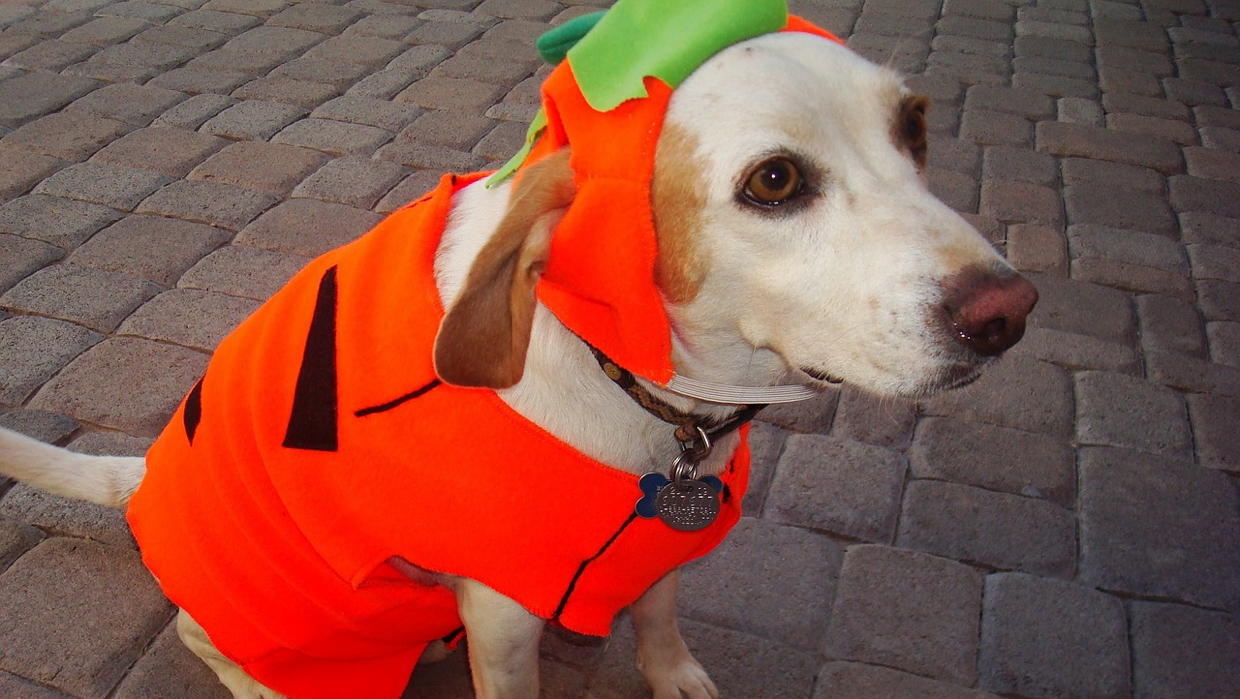 There are some exciting holidays on the radar: Sunday, October 29, is National Cat Day followed by Halloween just a couple days later. Put these two days together, and what do you have? The perfect excuse to showcase a bunch of adorable Halloween costumes for pets. Buckle up, and keep your credit card handy: things are about to get extremely cute.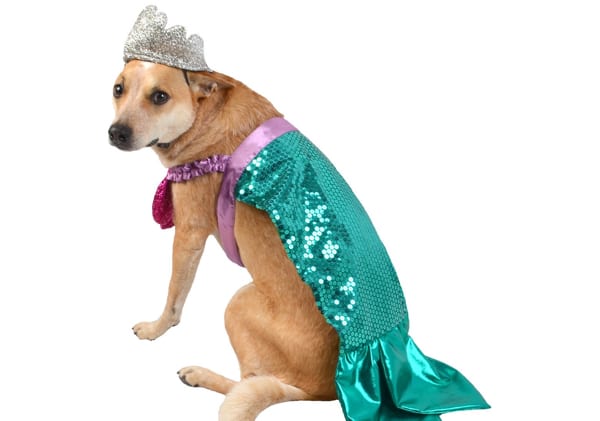 While most dogs are delightful by default, their natural coloring can leave some things to be desired. If you've ever felt like Fido was missing an extra, festive dash of pigment in the form of a shimmery mermaid suit and crown, this ensemble from Target is the answer to all your prayers.
Thrills & Chills Pet Halloween Bumble Bee Costume -- $4.47 at PetSmart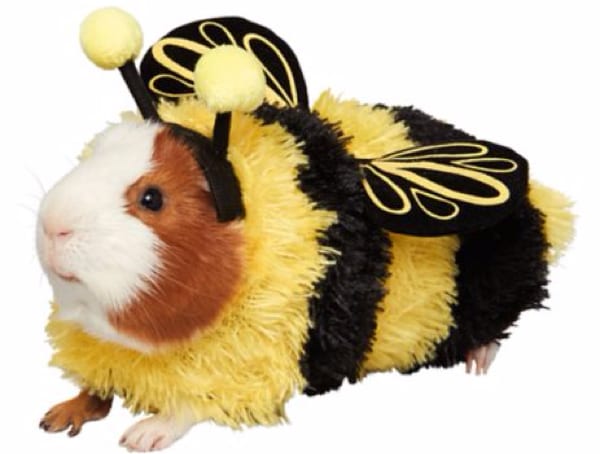 Why should dogs and cats have all the fun? Now guinea pigs, hamsters, rabbits and large rats can join in on the Halloween festivities with this adorable bumble bee costume. Imagine how ridiculously cute your small fuzzy pets will look traipsing around in this getup. Just look at the guinea pig model and tell me you wouldn't squee with joy at the sight of your own furry friend in a bumble bee suit.
PetBoBo Doctor Kitty Halloween Costume -- $15.99 at Amazon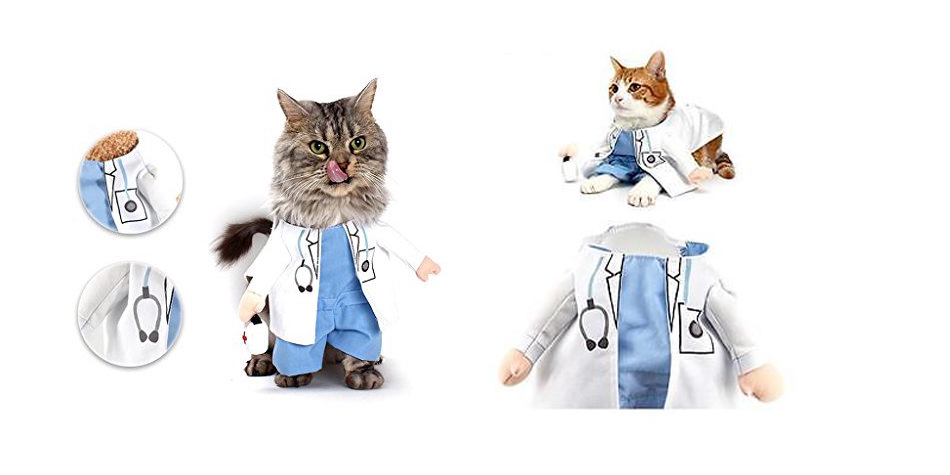 What's cuter than an angry cat? An angry cat dressed like a cartoon doctor! While your cat is definitely not going to be happy about this outfit, your party guests will surely ooh and ah at her skillful ability to perform a spontaneous C-section on the dog while wearing such a restricting costume.
Bootique Taco Pet Costume -- $6.99 at Petco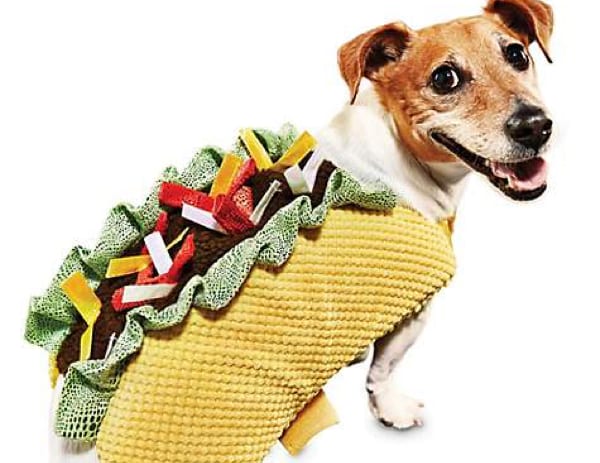 This year, celebrate Halloween and Taco Tuesday at the same time. Show off your pet in all his taco glory with this fantastic taco pet costume, complete with a taco shell and "realistic" lettuce and fillings. While your dog will undoubtably look good enough to eat in this tasty getup, we recommend against taking a bite.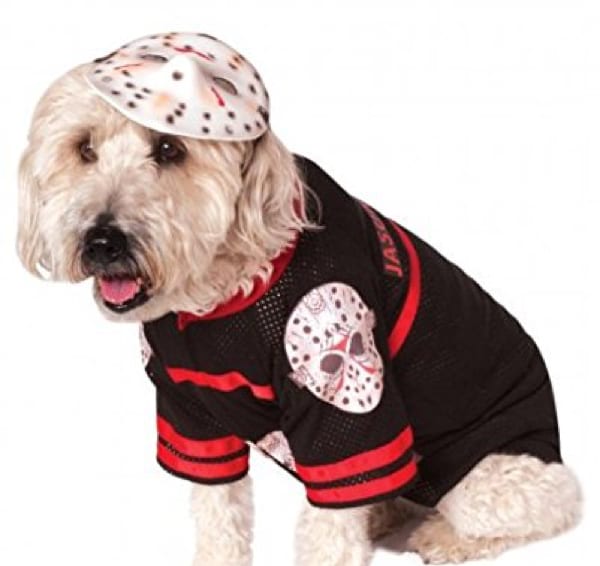 Adorn your pup in this cute 'n' cuddly Jason Voorhees costume and watch as she scares all those pesky neighborhood kids off your lawn. While her lack of opposable thumbs will make any impromptu stabbings difficult, you might want to lock up your machete collection, just in case!
Will you be dressing up your pets this Halloween? Let us know in the comments!
Related coupons: