How to Plan a Summer Picnic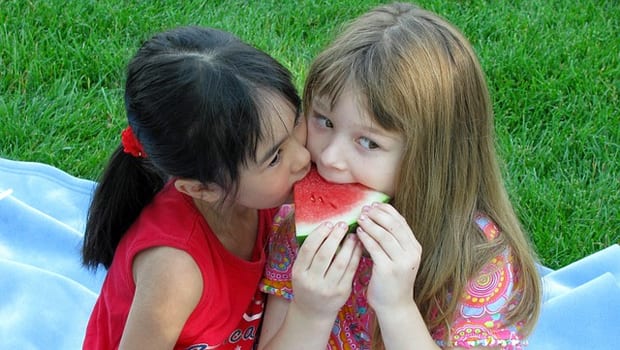 Maybe it's old fashioned, but nothing beats a good summer picnic. Grab some delicious cheese and wine and you've just unearthed a perfect (and cheap!) summer activity. Picnicking is affordable and fun, whether it be at your local park, on a weekend getaway, or before an outdoor concert or fireworks display. All you need is the right company and a touch of nice weather. And probably these things too:
Blanket: Any blanket makes a good picnic blanket as long as it's large and comfortable. Try and choose one you don't care about ruining, just in case someone spills on it, it's muddy, etc. There are tons of options out there.
Basket and/or Cooler: Baskets may look cute, but if you're planning to pack anything that needs to stay cool you'll have to find an insulted one or get your hands on a cooler. These days they come in all shapes and sizes and even on wheels, so no matter how big your picnic is you'll have plenty of room for your beverages and snacks.
Utensils and napkins: If you love the environment, try getting your hands on some reusable utensils and napkins. The utensils and plates can still be plastic, but just not disposable. There are lots of cheap options.
Bug spray and sunscreen: In order to make this excursion as enjoyable and carefree as possible, make sure you pack some SPF and bug spray. No one is going to have fun if they're burnt or covered in mosquito bites.
Trash bags: Clean up after yourself. Unless you're picnicking in your backyard (which we totally recommend, by the way), the space isn't yours and you should leave it as clean as you found it.
Food: Simple food is the best picnic food. Especially in the summer heat, you don't need anything complicated. Try to avoid food that will spoil easily, such as salads with mayo. Also choose food that is easy to eat.
Wine: Make sure you have enough ice packs to keep your beverages cool. We also found you these neat wine holders so you can put your wine down without the fear of it toppling over! And, don't forget a corkscrew if you're bringing wine!
Most of all, remember to have fun and enjoy the company you're with! Happy picnicking!
What are your picnicking essentials? Let us know in the comments below?
Sign up for Brad's Daily Alerts for more helpful tips like these, along with the best daily online deals, contest alerts and more!