PSA: The Annual Price Gouging for a Dozen Roses Has Begun!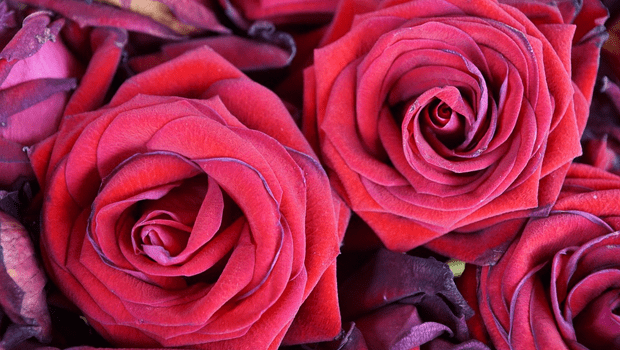 Just a quick and friendly heads up that the average price of a dozen red roses has risen 12.3% since January 1st.
To arrive at that number, we collected and averaged the base price of a dozen red roses from the most popular online florists over the last few weeks. From these numbers, it's clear that the seasonal price hike is well underway.
Important Notes:
Whenever possible in our analysis, we excluded vases to get down to the lowest possible base price.
Additionally, all prices we give below are before add-ons, delivery charges, and do not reflect any extra discounts.
Finally, all prices are accurate as of January 26, 2016 but are subject to change - and indeed we expect them to.
The Best Deal Right Now: ProFlowers
So far, ProFlowers delivers the current best deal of the group. A bouquet of one dozen red roses with no vase cost $29.99 on January 4, but dropped to $24.99 the next week and stayed there until today when it bounced up to $34.99. That doesn't include the vase pictured at right, by the way, but they didn't offer a photo without it.
Even with today's price change, we expect this to be one of the best prices of the holiday. It might be creeping up even more pretty soon, though, so go ahead and get your Valentine's Day delivery scheduled now.
Inching Up: FTD, 1-800-Flowers and FromYouFlowers
FTD and 1-800-Flowers have both raised prices on their cheapest dozen red roses by $10 over the last four weeks. FTD's bouquet has jumped from $39.99 to $49.99 two weeks ago, while 1-800-Flowers's roses were hiked from $34.99 to $44.99 just this past week.
From You Flowers took a different approach, slowly dialing up the price by $5 every week. The same FromYouFlowers bouquet priced at $24.99 at the beginning of the month will now run you $39.99.
Consistent but Pricey: Teleflora and Florists.com
The most expensive roses we're tracking come from Teleflora and Florists.com. These bouquets will set you back $55.99 at Florists.com and $57.95 at Teleflora. The cost of these pricey bouquets hasn't changed at all since the beginning of the year, but they're still the most expensive of the group.
History shows that the closer we are to Valentine's Day, the higher the premium we pay for this classic gift, but you can get ahead of some of the price hikes by scheduling your flower delivery now.
---
Related Coupons: