REI to Close on Black Friday, Wants You to Go Play Outside Instead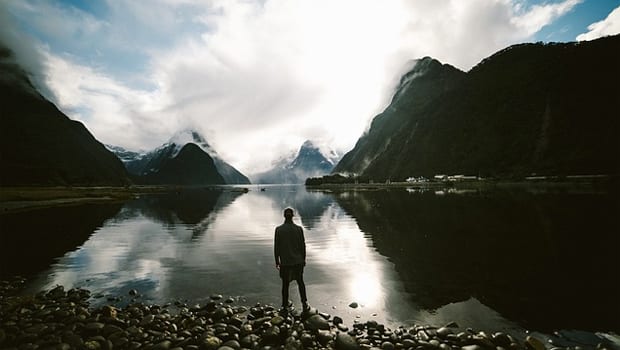 REI has made a point of staying closed on Thanksgiving for the last few years, citing the company's sense of family values as a key driver for that decision, and now they're rebelling against Black Friday itself as well.
For REI employees, Black Friday will be a paid holiday as the co-op store closes its doors, encouraging employees and customers alike to enjoy the great outdoors.
CEO Jerry Stritzke sent the following email statement to REI members:
This Black Friday the co-op is doing something different. We're closing all 143 of our stores. Instead of reporting to work, we're paying our employees to do what we love most—be outside.
We want you, our members, to be the first to hear—not just what we're doing, but why.
We're passionate about bringing you great gear, but we're even more passionate about the experiences it unlocks for all of us. Perhaps John Muir said it best back in 1901: "thousands of tired, nerve-shaken, over-civilized people are beginning to find out that going to the mountains is going home."
We think Black Friday is the perfect day to remind people of this essential truth.
And don't worry, as a member you'll still enjoy great deals on great gear all holiday season long. But on this one day, we're going to #OptOutside and we want you to join us.
While the rest of the world is fighting it out in the aisles, we hope to see you in the great outdoors. Visit optoutside.rei.com and you'll discover great ways to #OptOutside from coast to coast.
Stritzke also posted a separate message for customers on the #OptOutside campaign website.
Visitors to REI.com on Black Friday will be greeted by a popover encouraging them to go outside instead. You'll still be able to shop, of course, but Stritzke made it clear that those who click beyond the popover won't find any special Black Friday deals. Why would there be if the point is to get you to step away from the screen and go find some nature to enjoy, after all?
Here's an exclusive interview Stritzke gave to CNN, released tonight:
It's an intriguing and possibly brilliant marketing strategy that not only taps into the very thing that its member-owners love most, but also is betting heavily on the goodwill generated by taking a stand against Black Friday's intrusion onto Thanksgiving's turf.
As noted in CNN's video interview, REI is in a unique position in that it has no board of directors, answering to outdoor enthusiast co-op members rather than to profit-minded shareholders. So while we expect to see more retailers retreating from Thanksgiving doorbusters, it's hard to imagine many will follow REI's lead to turn their backs on Black Friday altogether.