5 Retailers You Can Shop on Google Home and Alexa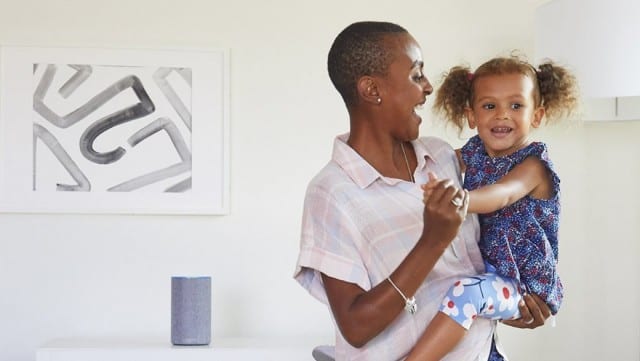 Sure, everyone knows the convenience of using smart speakers to turn your lights on and off. However, they're also becoming a valuable tool in the world of shopping. Who doesn't know the frustration of spending the day running errands only to realize you've forgotten to pick up something as important as toilet paper or toothpaste? Fortunately, retailers are partnering with Google Home and Alexa to make shopping a little easier.
Up until now, voice speakers have become relatively noteworthy when it comes to building smart homes, and when it comes to the convenience of voice shopping, the market has been somewhat limited to Alexa and Amazon. However, with the daily news of retailers joining the Google Express program, we can expect other retailers to follow suit. Here are some of the retailers you can currently shop on Google Home or Alexa.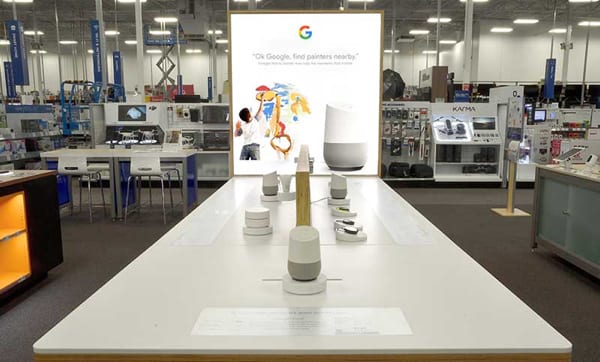 Target
Target is one of the newer retailers to join Google Express, right in time for Black Friday and holiday shopping. The service is now available nationwide (except for Alaska and Hawaii.) To make voice shopping with Target even easier, next year, Redcard debit and credit cards will be available as payment options with Google Express, which means you can also take advantage of the extra 5 percent discount and free shipping on your orders.
Walmart
Walmart has recently announced plans for new services like grocery delivery, but you can also use your Google Home system to order from Walmart. One of the conveniences of shopping with a voice system is that you can connect it your Walmart account, so it already knows the brand and size of the soap or deodorant you typically order.
Amazon
Amazon's Alexa is considered one of the pioneers in voice shopping. Using one of its Echo speakers, Fire TV, or other Alexa devices, you can shop tens of millions of products available on Amazon. Plus, if you're a Prime member, you get Prime shipping, which for many shoppers, is well worth the membership.
Kohl's
Although Kohl's recently announced a partnership with Amazon which includes kiosks for buying and returning Amazon products, you can also use your Google Home device to order from Kohl's.
Home Depot
You might not expect voice shopping to be useful with retailers like Home Depot, but it can make ordering what you need for home renovation or construction much easier and faster. As a top ten retailer with $6 billion in digital sales, it only makes sense to team up with Google Home for voice shopping to maintain its lead.
Many other retailers such as PetSmart, Walgreens and Whole Foods have recently partnered with Google Express to allow voice shopping. There's a good chance that if your favorite retailer hasn't already offered this technology, it will in the near future.
Do you shop with a smart speaker? What has been the most convenient use for it? Let us know in the comments below!
Related coupons: