Buy a Discounted Sam's Club Membership Now, Score Black Friday Deals Later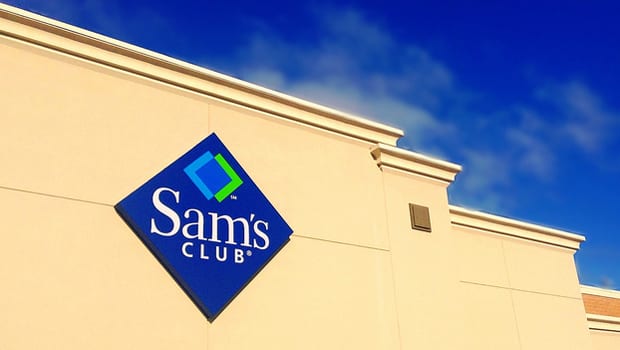 If you've ever been on the fence about the value of a Sam's Club membership, now is the time for you to give it a shot. They start at just $25 right now when you jump on this limited time deal from Groupon Goods, and if you're a Black Friday shopper it could pay for itself in just one trip.
Sam's Club routinely has some great Black Friday deals on hotly sought items, and more than once we've see deals where the cost of the membership is actually less than the magnitude of the discount you get as a member, and that net price is often still less than you'd pay for the same item elsewhere without it. And that's not including everything else you'll end up using your membership for throughout the year. But even if you only use it once, it's a great deal worth jumping on.
Sounds crazy, right? Here's some proof, using the Sam's Club Holiday Event flyer that we posted yesterday. This is a 1-day sale that takes place on November 14, so it's not the Black Friday sale, but it's nothing to sneeze at either. Here's what stands out.
From $99 with 2-year contract, $124 after membership. Or you can opt to pay in installments and score a $200 Sam's Club gift card. Plus you get a free rotisserie chicken, and membership benefits for the next year.
While the ad isn't specific about which bundle you may be getting for the $299 sale price, Sam's Club currently has two PS4 bundles priced at $349 that seem likely:
On 11/14, after the cost of the membership, you'll have paid a total of $324. This gets the unnamed Sam's Club bundle to the same price that Amex cardholders** can get them for right now at Newegg. But while you may not be able to get the specific bundle you have your eye on, the Sam's Club sale at least won't be limited by whether or not you have the right kind of credit card.
**Note that you must log in at AmexOffers.com with an Amex account to see this offer. For cardholders, you can apply the Newegg offer for $20 off $200 to your card once you're logged in. That willl bring the price of the Newegg PS4 bundlles to $324.99 when you pay using your Amex card. 
We're pretty happy to see a good quality, larger-size 4K TV priced under $500. It's a great option if you're looking to upgrade. It's $230 less than other electronics retailers are currently selling it for, and the out of pocket cost is $523 after membership. That makes it the current lowest price online by $205, though others are likely to discount it for their own upcoming Black Friday sales.
Or if you don't want to wait and don't mind the 1-inch difference, you can spring on this VIZIO 49" Class 4K Ultra HD LED Smart TV at Sam's Club today for $499, or $524 including the membership.
Currently on sale at Staples for $399, Sam's Club will beat that price on 11/14 when it will be priced from $337. Add a $25 membership fee to make it $362 and it's still the lowest price we've seen online by $37.
With this Sam's Club deal, advertised as $100 off, you basically buy the vacuum for $199.98 (which is what it sells for as a solo item just about everywhere we checked) and get the steam mop free. It's $224.98 after membership. We found VMInnovations selling this same bundle for $289.99, making the Sam's Club deal the best price by $65, including the price of the membership.
P.S. When you buy this discounted Sam's Club membership through Groupon, you also get a free rotisserie chicken. If you're wondering what to do with it, we've got a few ideas.
---
Check out these related deals through 11/8/15: