Samsung is Recalling & Discontinuing the Galaxy Note7. Here's What to do if You Own One.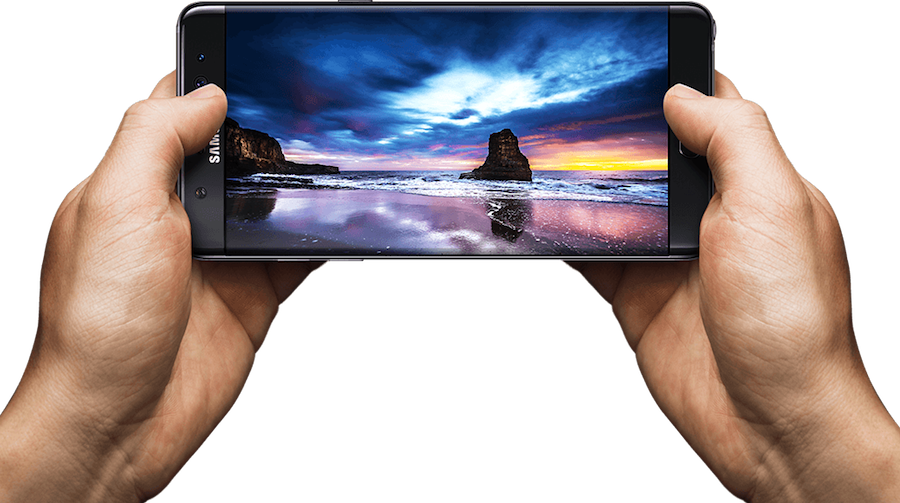 The lithium-ion battery on the popular phablet can overheat and catch fire, causing serious burns and property damage. Here's everything you need to know to get a refund on your phone, and keep your family safe from unexpected phone fires. 
Which phones are being recalled?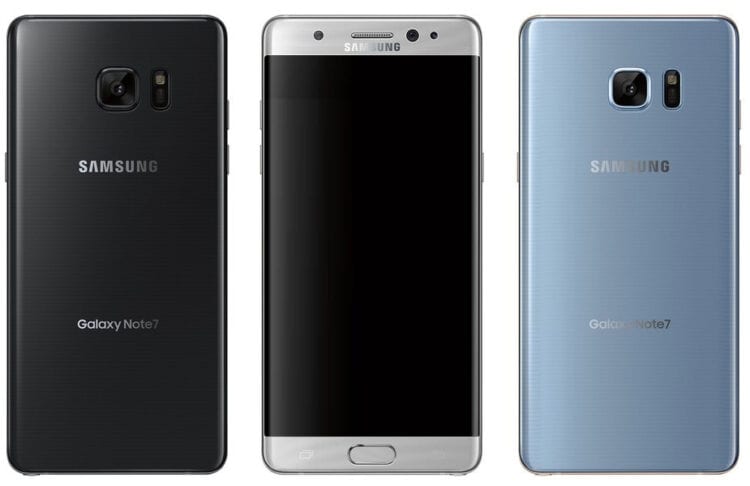 Samsung is recalling all Galaxy Note7 smartphones currently on the market, including the replacement phones Samsung was issuing until this week's announcement that the phones would be completely discontinued. These phones have a 5.7 inch screen and were sold in black onyx, blue coral, gold platinum and silver titanium.
Why are these phones being recalled?
According to the Consumer Product Safety Commission, "Samsung received 92 reports of the batteries overheating in the U.S., including 26 reports of burns and 55 reports of property damage, including fires in cars and garages." Similar to the spontaneously combusting hoverboards we reported on back in July, the problem here is the lithium-ion batteries, which are filled with a highly flammable liquid that can explode if the battery short circuits.
Samsung is far from the only electronics retailer that uses lithium-ion batteries, and the reason for their popularity is size. Lithium-ion batteries can be fit into much smaller spaces, and are also made with fewer destructive chemicals than alternative battery options.
When this recall was first announced back in September, Samsung issued replacement phones to customers, but these replacement phones began to malfunction in the same way, starting fires and even exploding on a plane! As a result, Samsung has now decided to recall and discontinue all Galaxy Note 7 phones, even the ones they issued as replacements.
I own a Samsung Galaxy Note7, what are my next steps?
This very serious problem only affects about 0.1 percent of the 25 million Samsung Galaxy Note7 phones that have been sold since August, but because even the replacement phones are exhibiting these issues, Samsung is calling on all customers who own these phones to immediately power them down and contact the wireless carrier or retail outlet where they purchased them as soon as possible. Customers who bought these devices through Samsung can call the company at 1-844-365-6197.
If you own this phone, you should:
Exchange your current Galaxy Note7 for a Galaxy S7 or Galaxy S7 edge and get a replacement of any Note7 specific accessories with a refund of the price difference between the devices
Contact the retailer where you bought the phone and obtain a full refund
To make up for the inconvenience, Samsung is offering a $25 Samsung gift card to all customers who exchange or return their Galaxy Note7 phones.
The CPSC lists this contact information for the top wireless carriers and retailers that sold this phone:
Have you had problems with your Samsung Galaxy Note7 overheating? Let us know in the comments!
Related coupons: