Cut Costs, Not Corners: 7 Money-Saving Tips for Runners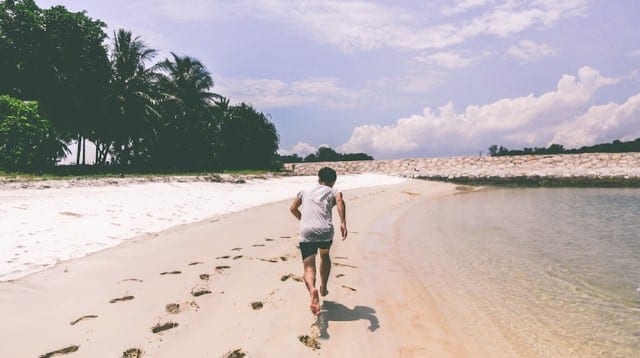 Have you ever caught yourself openly weeping about much money you've spent on running, an activity you can literally do for free? Between race costs, training fees and expensive running shoes, the cost of getting sweaty on the sidewalk can really add up.

I learned how to cut these costs, and there's no reason why you can't do the same. We've written before on how to get running shoes for less, but that's not the only way for runners to save money. Here are a few things that worked for me.
Buy early or in bulk to get discounted race entry.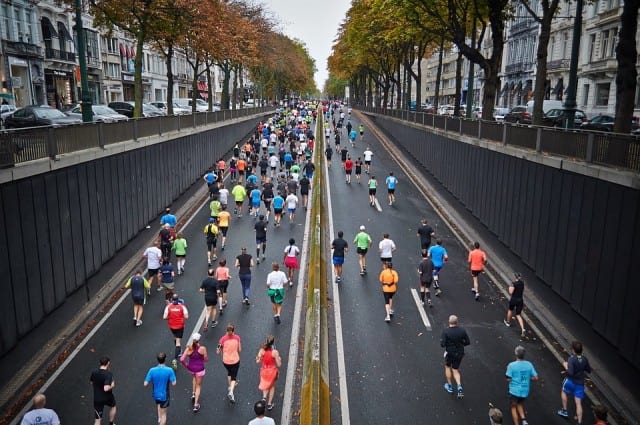 Whether you participate in 5K fun runs or body-shattering ultra-marathons, there's usually a fee to participate. Many runs cost more than $100, and the cost is even more staggering if you miss the early-registration discount. While you can chip away a big portion of these fees with coupon codes or promotional discounts, that's not the only way to spend less.
Many popular runs have discounts for multiple entries. For example, early entry to a Rock 'n' Roll Marathon Series half marathon costs about $90. You could pay $270 to run three of these events individually, but that's the expensive way to do it. If you really enjoy these types of runs, sign up for the Rock 'n' Roll TourPass instead. The pass costs $219 and gives free admission to any three Rock 'n' Roll Marathon Series events. Even considering early registration discounts, that's a savings of more than $50. This isn't unique to the Rock 'n' Roll series. Many organizers offer discounts for their most active racers, so check into it if you're planning multiple races this year.
Volunteer at events for free future entry.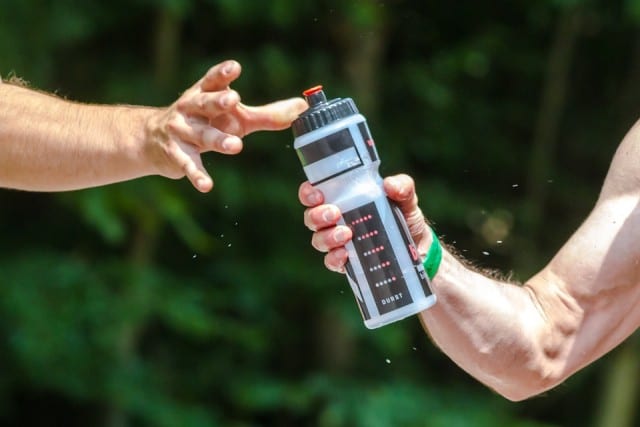 If you'd rather not pay for races at all, consider volunteering instead. Many race organizers offer free entry to future events if you sign up as a helper. Every event is different, but you can get a good feel for what this entails by talking with one of the volunteers at your next race.
You might find yourself stocking water tables or, if you're an especially talented runner, you could even be asked to run as a pacer. Learn what your favorite races need, and you might be able to score some free runs for yourself.
Ditch expensive gyms.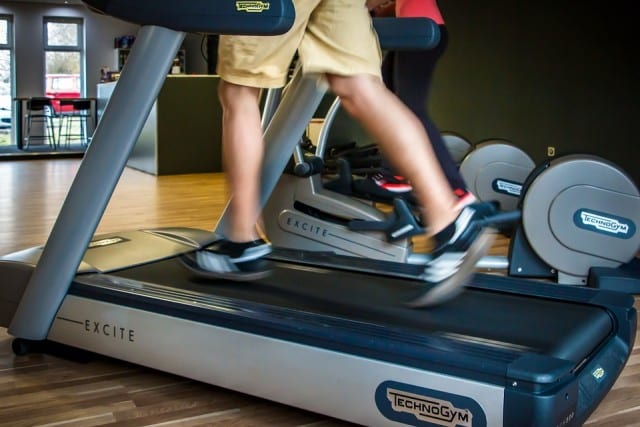 I don't trust any gym that hires more salespeople than trainers. That's why I prefer to own my own workout equipment rather than join pushy fitness clubs. Most gyms offer discounts around New Year's Day for people who made self-improvement resolutions, but those are not the only places you can find discounted access to workout equipment. Stores do the same thing. I usually look at online retailers such as Academy Sports for discounted workout equipment or Eastbay for workout gear.
If you don't want to get rid of your gym membership altogether, consider single-use passes instead of multi-month contracts. I just bought a 10-use card at my neighborhood gym, so I can use their equipment anytime it's too cold to run outside.
Fire your trainer.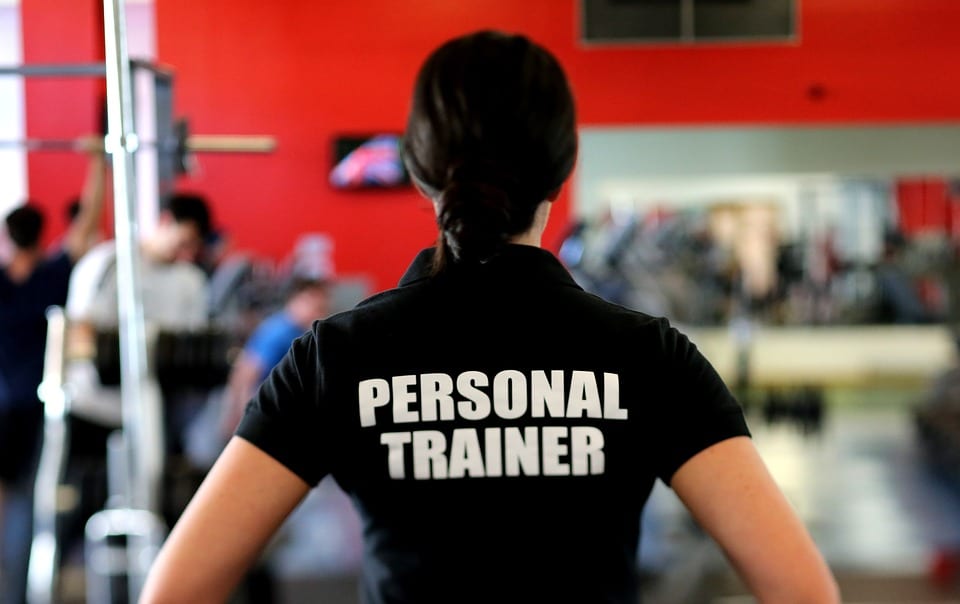 Personal trainers can provide huge value for anyone who wants to get in better shape, but they're not always the most cost-effective option for runners. Some runners just want personalized training plans, so they can get in shape for a marathon. I use the Nike+ Running App on my iPhone for this same reason. It's free, and it automatically updates my training plan based on my performance. That's what a good trainer would do too, and it costs 100% less.
Get your employer to reimburse race fees.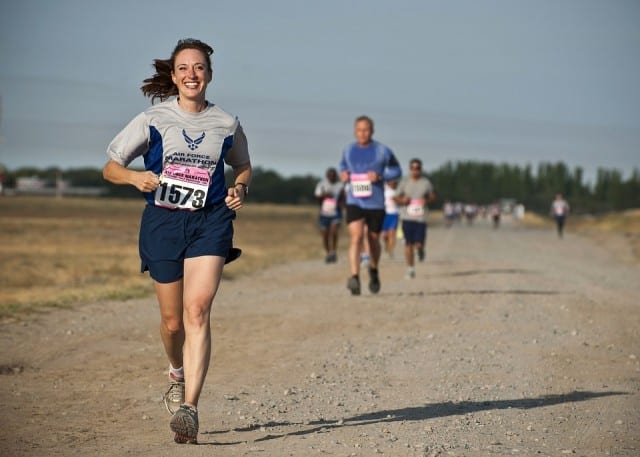 Many companies reimburse race fees as an extra perk for employees, and if you work somewhere that offers these types of benefits, make sure you know how much you can spend and how often you can use them. These types of benefits aren't super common, but they're not unheard of either. I've worked for a few different companies (including Brad's Deals) that reimburse these costs, and you might too!
Use a cash-back credit card to pay for your races.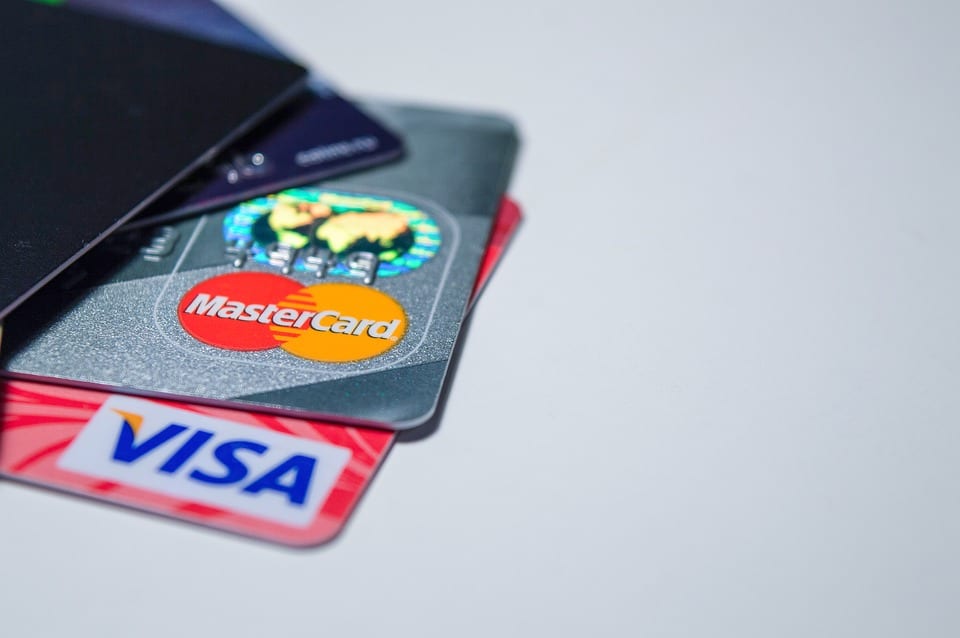 If your company doesn't offer these types of benefits, you can still earn some cash back or reward points with the Citi Double Cash Card. It gives you 1% cash back as you make purchases and another 1% as you pay off your card. The Chase Freedom Unlimited Card gives you 5% back on all travel purchased through Chase, 3% on dining at restaurants and drugstores, and 1.5% on all other purchases, plus you get a $200 bonus after you spend $500 in the first three months of opening your account.
For more info on getting the most out of your credit cards, check out our roundup of the best cash back cards currently on the market!
Ditch store-bought protein bars.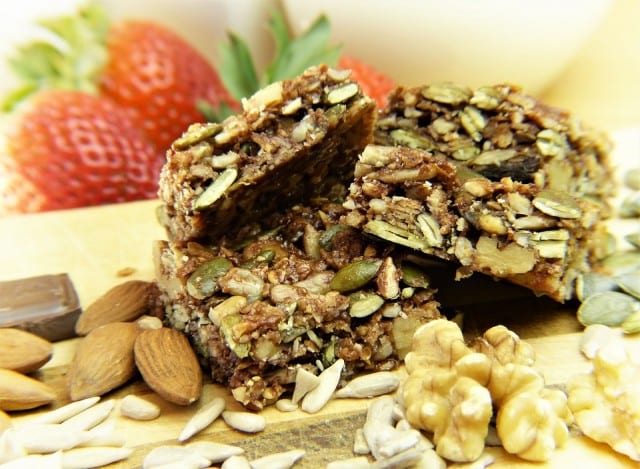 When one of my friends told me he was happy to pay $1 per health bar, I bulked. That adds up quickly, so I learned to make my own instead. It's not hard. You can make granola from scratch, but you don't need home-made granola to make your own running snacks.
There are many recipes for no-bake granola bars, but my favorite is simple. Mix granola, honey, and peanut butter. Then, put it into a shallow tray and use a spoon to press everything into shape. I refrigerated mine overnight, and the bars came out exactly how I wanted. Best of all, they weren't anywhere near the price of store-brand snacks.
Those are my favorite ways to save money as a runner, do they work for you too? Let me know, and share your best tips in the comments below!