4 Ways to Save on Smart Home Gear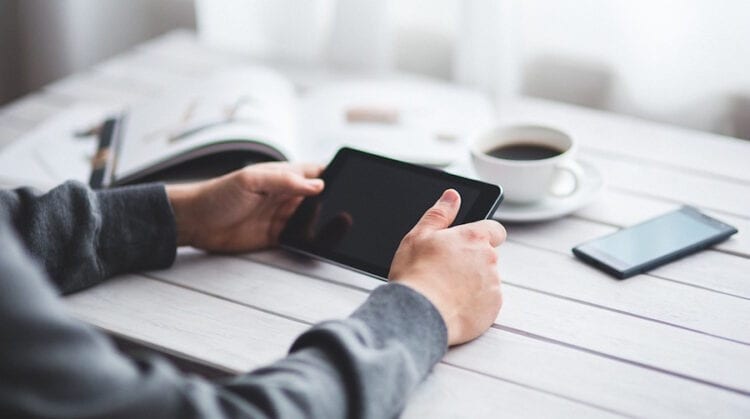 Smart homes are one of the hottest trends in tech right now, but the products you need to create your own can get pricy. 
A smart home is a house that's been rigged with internet-connected products, which allow you to control things like lighting, heating, entertainment, and more, from anywhere in the world using nothing but your smart phone. Can't remember if you closed the garage door as you left in a rush for work? Just check your smartphone, and shut it with the press of a button. Want to make sure the house is the perfect 75 degrees when you get home from vacation? Turn up the thermostat remotely on your flight home!
If you want to really up your smart home game, you can connect a voice-activated digital assistant, like Amazon Alexa or Google Home, so you can verbally turn on the lights, play music, or lock the front door without leaving your bed or even picking up your phone. But as we mentioned above, the tech needed to make this happen can be really expensive if you're not careful. Here are a few tips for building your own system without breaking the bank.
Shake up your shopping ideas.
You might think the best place to start your smart home deal hunt would be a big name electronics retailer or Amazon, but that's not necessarily the case. Because these products cross both the home and electronics categories, they often show up at big box retailers like Target at a discount.
Target sells the Nest line of smart thermostats, and they often offer promotions of up to 15 percent off, a discount that's pretty much unheard of anywhere else. Even if they're not for sale, Target is still a good place to buy a Nest, because Target Red Card holders get 5 percent off all Target purchases, and you can't get that kind year-round discount at the dedicated electronics retailers.
But Target isn't the only place to look for a deal on smart home equipment. During the holiday season, Bed, Bath, & Beyond was one of the few places that still had the Amazon Alexa available in-store at sales prices. Even when Amazon was sold out, they still had them, probably because most people didn't think to look there.
Bundle and save.
In the interest of getting you to make a purchase, companies that make smart home products use bundles to try and sweeten the pot. Devious? Maybe, but it's also a good way for you to save money and make your home that much smarter in the process.
For example, Best Buy recently offered the Google Home digital assistant matched with a Philips Hue color and white LED starter kit for $279.99. We rarely see discounts on either of those products, and this price is $30 less than you would pay if you opted to buy them separately. Amazon also runs Alexa-based bundles from a time to time, like this one, which offers three Amazon Echo Dots for $130, currently the best deal on the web by $20: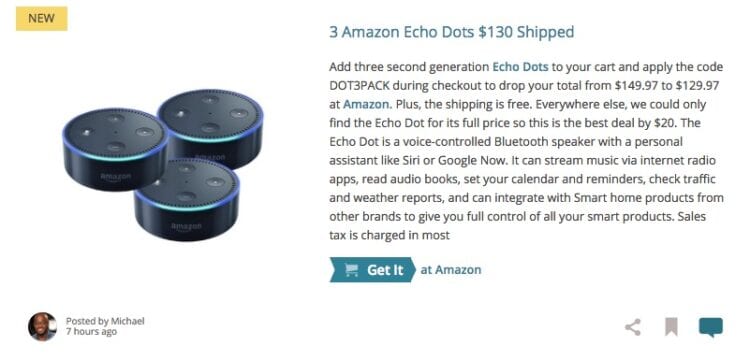 If you don't have an Alexa and want to get one, check to see if you can get it bundled with something else you would end up buying anyway.
This trick works for WiFi bulbs, too, which can get pricey if you want to put them in all the major lights in your home. But buy in bulk, and you can save yourself a bit of cash. For example, a Philips Hue White Bulb by itself is $14.99 at it's lowest, but if you buy three at once from Amazon, you save $5. Not a huge discount, but when you are talking bulbs, it adds up over time.
Buy direct.
Many of the companies that make smart home products sell them directly on their own sites, and often, they offer lower prices there than you'll see at Target, Amazon or Best Buy. For example, Belkin occasionally offers best-of-web pricing on its WeMo line of smart home devices, and throws in free two-day shipping on top of that, which is not something it normally does site-wide. Both Amazon Alexa and Google Home are compatible with the WeMo platform, so it's a good system if you're looking to add another layer of intelligence onto you home.
Samsung SmartThings also offers occasional discounts when you buy direct. It's not always a guarantee, but it's a good idea to check the direct sites first when shopping for these gadgets online.
Mix and match brands.
Smart home devices are not always closed systems. For the most part, they all work over WiFi, and most of them use communication protocols that have been around and in development for years, such as Zigbee and Z-Wave. These shared protocols give products from different companies the ability to work together seamlessly.
For example, Samsung's SmartThings and the Philips Hue will cooperate with each other, allowing you a bit more flexibility. This is good news for your wallet: you can price out similar products from every smart home line and choose the least expensive one from each. So if you own a SmartThings Hub but are seeing a better price on Philips wall switches, you can buy those knowing that you are not tied to one company. If you use Alexa or Google Home, they also allow for more brand flexibility. I found a good price a few months back on some TP-link WiFi outlet adapters (around $19.99 vs. the current price of $29.99) for some of my not-so-smart electronics, and I also have a Philips Hue system that controls some WiFi bulbs. All together, these add up to a system I can control using only my voice through Alexa, and I got to pay the prices I could afford to make that happen.
For more information on smart home systems, check out our breakdown of the pros and cons of Amazon's Alexa vs. Google Home.
Are you considering investing in a smart home system? Let us know in the comments!
Related coupons: