How to Shop for Face Masks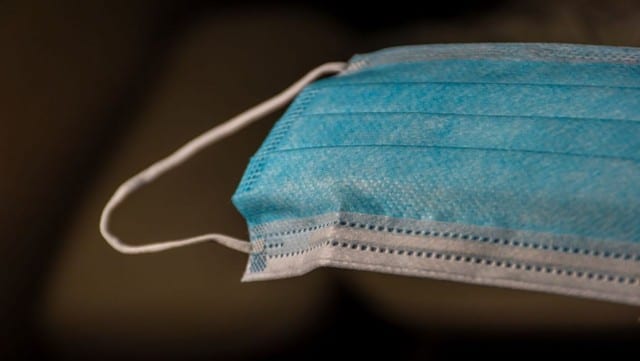 With shops and restaurants starting to reopen across the country, one item we all must have is a face mask, which is not only encouraged but also required in some cities in order to enter a number of businesses. This — combined with hand washing and social distancing — can help reduce the spread of COVID-19.

You may have noticed everyone from your mother-in-law, to your dry cleaner, to big retailers are selling face masks. With so many choices we wanted to break down their differences to help you make the best choice for you and your family.
While surgical-grade N95 respirators and surgical-grade masks are some of the most effective, they are costly, hard to find, and should be reserved for health care workers and those who are high risk. What most of the public needs is cloth that securely covers their nose and mouth.
The CDC recommends:
Fit snugly but comfortably against the side of the face
Be secured with ties or ear loops
Include multiple layers of fabric
Allow for breathing without restriction
Be able to be laundered and machine dried without damage or change to shape
Different Features
Ear Ties & Ear Loops
These are the two most common ways to secure your mask to your face.
Ties: a piece of material that ties behind your head or behind your ears and can allow for adjustments.
Loops: these can keep the mask more securely in place but are not adjustable. If ear loops are preferred, but you've experienced discomfort, look for a product called ear savers, which connects the loops at the back of the head and takes the pressure off the back of the ears.
Elastic Cord Adjusters: For kids or those who have smaller head widths, elastic cord adjusters can be a lifesaver. They typically come in packs of 100 that sell for on average $10-$12.
Filters
While masks without a filter also help reduce the spread of the virus, filters can help keep particles from going beyond your mask and infecting those around you.
Homemade: this can be either a cloth mask with a high thread count or a cloth mask with more than one layer.
Carbon: masks that feature carbon filters help purify the air around you, keeping dust, mold, and chemicals at bay.
HEPA: some masks may have individual HEPA filter cartridges inserted in them, which can add another layer of protection. But be on the lookout for proper labeling and be aware that some products may instead be labeled as HEPA-type or HEPA-like, which means they are not authentic HEPA filters.
Nose Wires
There are masks that feature a wire that fits across the bridge of your nose. This helps keep the mask in position and it also helps keep warm air from escaping a loose-fitting mask, which can fog up glasses.
Breathing Valve
A lot of masks now feature a built-in valve. These do help filter air breathed in but experts are now saying it does not do as good of a job filtering the air breathed out by the wearer.
Kid Masks
Due to suffocation risks, kids under the age of two should not wear a mask. But older kids should be wearing cloth masks that are made specifically for their size. They should have a mask that fits them properly to avoid the constant need to adjust it with their hands.
Pricing
Retailers like Old Navy, Target, and Walmart are selling masks for anywhere from $4-$15. Department stores like Banana Republic and Nordstrom Rack are selling for $7-$12. If buying more than one, be on the lookout for multipacks, which are being sold at a number of stores.
When looking for the best price, be sure to compare things like material (cotton, polyester, spandex, nylon, etc.), brand, filtering system, and special features.
Here's our pricing breakdown for different mask types:
Disposable: Most disposable face masks are three-ply and come in packs of 50. These run between $25-$35, or .50-.70 cents for each mask.
Reusable Accordion: these range on average between $3-$7 each. Multipacks will get you your best savings, with a number of retailers selling three- and five-packs.
Multiple Layer: Non-accordion, multi-layer masks have the widest price range and come out to around $4-$15.
Multiple Layer with Nose Wire: Most reputable retailers are selling these for $9 or more.
Multiple Layer with Breathing Valve/Filter: These run on the more expensive side, with the average price running around $11.
Carbon/HEPA Filters: These almost always come in multi-packs and run on average between $10-$32, depending on whether it's a 10-, 20-, or 50-pack.
Ear Savers: These average between $.50-$2 each and almost always come in multipacks. Etsy and Amazon are where you will find the most affordable options.