Should You Get a Store-Branded Credit Card? We Investigate.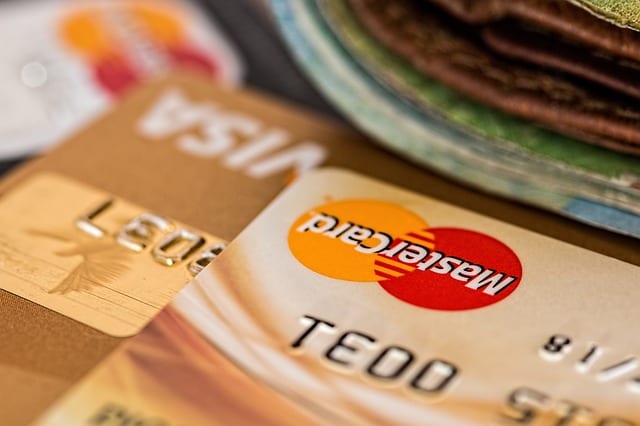 Make a purchase at a major retailer, and chances are the person checking you out is going to ask whether you want to sign up for a store-branded credit card. Usually signup comes with some discounts, like an across-the-board percentage off or rewards points, but are these cards actually a good deal?
First, let's break down the basics about store cards:
The words "store-branded credit card" can mean a lot of different things, depending on the store. Some retailers offer cards that can only be used at that particular store. These are called closed-loop cards, and probably aren't right for people looking for more spending flexibility. Other stores allow you to use your card anywhere, but offer special discounts when you buy store merchandise with it.
If you sign up for a store-branded credit card, you need to make a concerted effort to pay it off every month. Store-branded cards usually have much higher APRs than most bank-issued credit cards (think 25-30% vs. 12-19%!), and this can add up quickly if you don't keep your balance at zero.
While you may be tempted by a zero percent APR offer at signup, be aware that many store-branded credit cards are actually deferred interest cards. That means if you have a balance at the end of the interest-free period, you'll be burdened with all the interest accrued on the unpaid balance. Check out our guide to 0% APR cards for better options.
If you want a store-branded card, consider where you shop.
Some store-branded cards are definitely worth it, and one such card is the Amazon Prime Store Card, which offers five percent cash back on all Amazon purchases, with no annual fee. While you must be a Prime member to take advantage, we highly recommend Prime membership for its many, many perks!
Another solid offer is the Target REDCard. Offering both debit and credit cards, these give you a five percent discount on all Target purchases, free shipping at Target.com, and 30 days of free returns. Unless you opt for the MasterCard version (which you can use like a regular, bank-issued credit card), this is a closed-loop card which can only be used at Target, and it does have a high interest rate. However, you can stack the percent off with the card with any in-store discounts and coupons you may already be using.
Other cards, like the Gap Inc Visa card, offer five points per dollar on all Gap-branded stores (like Old Navy, Athleta, and Banana Republic), and one point per dollar everywhere else. Points are worth one cent each, so if you're a loyal Gap shopper, this is a good option.
If you're a wholesale shopper, the Costco Anywhere Visa Card by Citi is an incredible option. It even made our list for best gas credit cards, because it earns four percent cash back on the first $7,000 in gas purchases each year. Plus, you'll earn three percent cash back on restaurants and travel, two percent cash back at Costco, and one percent cash back on everything else.
If you're looking for more suggestions for online shopping credit cards, you can check out our comprehensive guide on the subject.
Which cards are a bad deal?
In general, you should avoid gas credit cards. There are some exceptions, but for the most part, you're better off using a card like the Costco card mentioned above for gasoline purchases, because it will give you the versatility to fill up at any brand of gas station you wish, which saves money in the long run. Often, Exxon or Shell stations will be more expensive than a competitor.
Cards that don't earn flexible rewards are also a no-go in my book. Unless you're a power-user of a brand, like the ones we mentioned above, you're better off using a card that earns points and miles or cash back. Your return on spending will be higher than the discount that the store you shop at is advertising.
Do you have a store-branded credit card? Let us know in the comments!