Skip Surge Pricing on Valentine's Day Roses: Order Now for 2/14 Delivery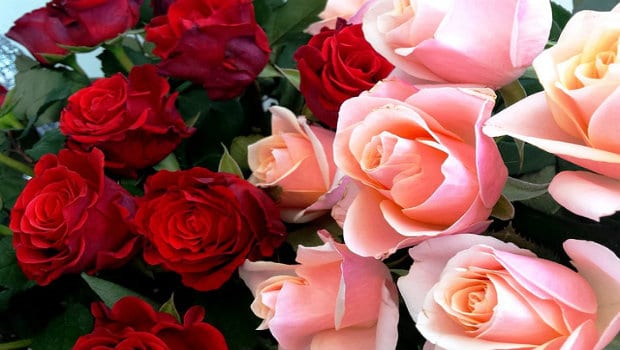 Valentine's Day is still a month away, but planning ahead can save you some serious money on flowers for your loved ones. 
Bouquets, especially those made up of the the classic, one dozen long-stem red roses, tend to surge in price around Valentine's Day. Last year, a dozen roses from ProFlowers.com came out to $90.94 after shipping and handling, a sum that's sure to make the budget-conscious lover shiver in their boots. But as any good partner knows, Valentine's Day flowers are non-negotiable, and luckily for your wallet, there's an easy way around the V-Day price swell: order them today.
ProFlowers.com and other online flower delivery companies allow you to schedule flower delivery months in advance, and a month out, Valentine's Day prices have yet to hit. My non-existent husband, "John" placed an order for a dozen red roses on ProFlowers.com today, and scheduled it for delivery on Saturday, February 14th. The total cost of the order was $49.52:
This is $41.42 less than the same bouquet will likely be a month from now, and ordering early will not only save you money, it'll also ensure you don't end up frantically searching through wilted grocery store flowers on Valentine's Day.
We expect these prices to start going way up around the end of January, so the sooner you order, the less money you'll spend in the long run.
One thing a customer service representative for ProFlowers.com recommends to save even more is to have your sweetheart's flowers delivered the day before. As V-Day falls on a Saturday this year, most flower delivery companies charge a fee for weekend delivery. Schedule your delivery for Friday the 13th instead, and you'll save yourself $4.99 and the anxiety of waiting for the UPS guy to show up. With Friday delivery, YOU can be the person to deliver the flowers to your loved one's waiting arms, which is sure to impress the lucky guy or gal in your life.
If you use this money hack to save big on Valentine's Day flowers, let us know in the comments!