Redeem Your Starwood Preferred Starpoints Like an Expert: A Comprehensive Guide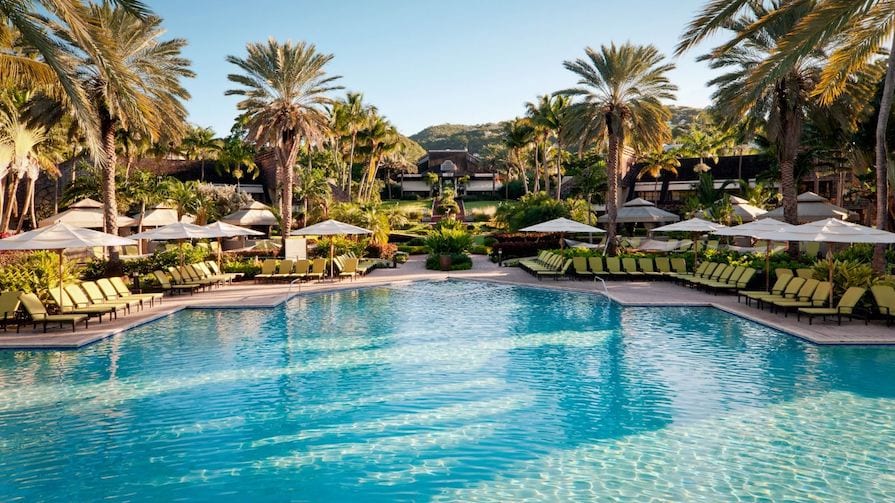 Disclaimer: This content is not provided or commissioned by the issuer. Opinions expressed here are author's alone, not those of the issuer, and have not been reviewed, approved or otherwise endorsed by the issuer. This site may be compensated through the issuer's affiliate program. These user responses are not provided or commissioned by the bank advertiser. User responses have not been reviewed, approved or otherwise endorsed by the bank advertiser. It is not the bank advertiser's responsibility to ensure all posts and/or questions are answered.
It's no secret that Starwood Preferred Guest is one of the best hotel loyalty programs out there. With excellent hotel properties, powerful elite benefits and a versatile points currency, it's definitely one of my favorites. Now that Starwood is owned by Marriott, many of our readers might get the chance to stay at a Starwood property for the first time, because points and elite statuses now transfer between the two programs. So, let's dig into the Starwood (SPG) program's finer points, shall we?
Getting started with Starwood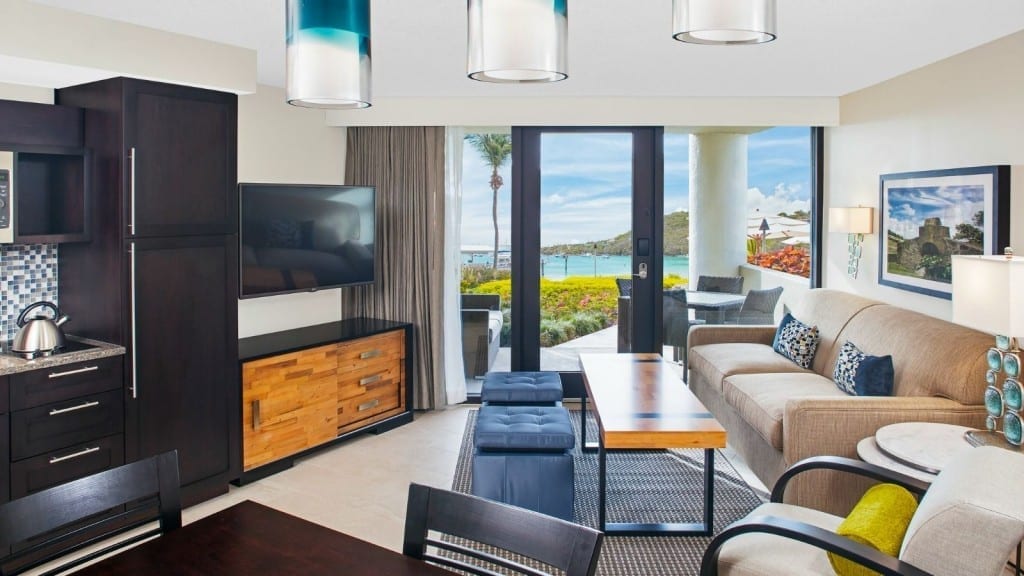 First, a little background. Starwood Preferred Guest was started in 1999 to award loyal guests in the company's Westin and Starwood brands. It was the first hotel loyalty program to feature no capacity controls and no blackout dates.
The Starwood brand really began when ITT Sheraton and Westin merged to form Starwood Hotels and then took off, with many other brands joining the program (or created by Starwood) soon after. There are 11 brands in Starwood, each with their own identity.
Sheraton
This is probably the brand most are familiar with, since there are over 400 of them worldwide. Sheratons are mid-level properties, existing in city centers, resort-style developments, and in convenient suburban areas. They are full-service, and often have a club lounge for elite members.
Westin
Another brand that's likely very familiar for most readers, Westin is an upscale full-service brand, with around 200 hotels worldwide. They're famous for their Heavenly Bed, which is so popular that folks can buy them, and if you're flying on Delta's premium business class product DeltaOne, bedding is provided by the brand.
Luxury Collection
These properties, high-end luxury properties sprinkled around the world, are very independent in feel. You'll find all of your elite benefits waiting for you when you arrive, but many times, the hotel you are staying in is a converted historical building, palace, or villa.
W Hotels
One of the most successful hotel brand launches ever, W Hotels are renowned across the world for their hipness and "seen-to-be-seen" attitude.
St. Regis
The St. Regis brand is the highest end in luxury in Starwood's portfolio. Originally a single hotel in New York, the St. Regis brand is now found worldwide, and features butler service standard in every room.
Le Méridien
Actually founded by Air France, Le Méridien is an upscale, "locally focused" brand with French leanings. There aren't too many in the US, but there are over 130 abroad.
Tribute Portfolio
The Tribute Portfolio is one of the newest brands in Starwood. It's made to compete for Millennial spend, with properties that are more unique and individual.
Design Hotels
Design Hotels were recently acquired by Starwood (before the Marriott merger), and have limited elite benefits for Starwood guests, but do earn Starpoints in the program. They are very design-focused (obviously), and are more boutique in size.
Four Points by Sheraton
The first of Starwood's limited-service properties, Four Points by Sheratons are geared toward the budget-minded customer, and are frequently near airports and suburban areas.
Aloft
Where Four Points is similar to Sheraton, Aloft is similar to W. Its for the budget-minded Millennial, who enjoys fun common areas, often with pool tables, pools, and always a bar nearby.
Element
A sub-brand of Westin, this is for the extended stay guest, that is eco-friendly and environmentally conscious.
How to earn Starpoints...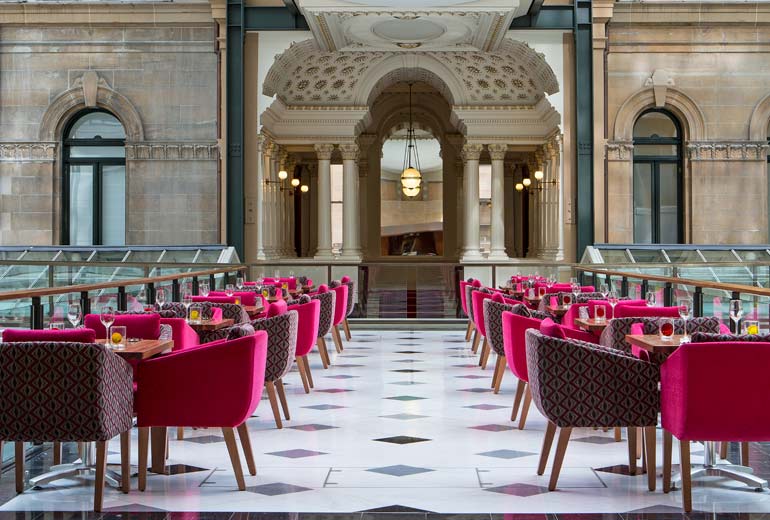 ...on hotel spend
When you stay at a Starwood hotel, you earn Starpoints for your spending. With no elite status, you'll earn two Starpoints per eligible dollar spent at SPG properties. You can earn on up to three rooms at a time during your stay at a property.
...on dining
One cool feature for those living near a Starwood property is the ability to earn Starpoints on all bills over $10, even when you're not staying on property.
...with credit cards
The Starwood Preferred Guest Card by American Express is a great way to earn points on your everyday spending. You'll earn 25,000 points for spending $3,000 in the first three months of card membership. Plus, you'll earn two points per dollar on all Starwood spend (in addition to the two you earn as a member), plus one Starpoint for all other purchases. There's also a business version of this card.
Interestingly, since Starwood and Marriott have merged, you can now earn Starpoints from your Marriott Rewards Credit Card, which currently has a great point sign up offer. By transferring Marriott points into your Starwood account (free!), you'll transfer at a 3:1 ratio.
Since Marriott is a transfer partner of Ultimate Rewards, you can use points earned from your Chase Sapphire Reserve, Chase Sapphire Preferred, and Ink Business and Plus cards to transfer to Marriott, and then to SPG. Keep in mind, if you have a card that earns Ultimate Rewards points, as well as a "cash back" Chase card like the Freedom, Freedom Unlimited, or Ink Cash cards, that cash back offer can be converted to Ultimate Rewards points at a $0.01 to one point ratio.
There's also an option to transfer American Express Membership Rewards points to Starwood, at a 3:1 ratio. That's not ideal, but could be helpful if needing to top off a balance.
...with transportation
SPG partners with Avis to offer 50 Starpoints per day, and 250 Starpoints per rental with Sixt. Plus, SPG and Uber have a lucrative partnership (which unfortunately was devalued this year), which offers members one Starpoint for every $2 spent on Uber while not staying at a Starwood property, and two Starpoints per dollar spent while staying at a Starwood property. Keep in mind, to trigger the bonus, you'll need to have stayed at a Starwood property at least once during the calendar year to trigger the bonus earning.
...by flying
SPG has a number of awesome partnerships with airlines, but you'll need to be an SPG elite to take advantage of the benefits. Delta Crossover Rewards and Emirates Your World Rewards earn SPG Platinum and Gold members one Starpoint for every dollar spent on eligible Delta and Emirates flights. This is in addition to benefits SPG Platinum guests receive on the airline, like the possibility of a first-class upgrade! Keep in mind, some fares may be excluded from the promotion.
...through event planning
If you're an event planner, or if need to rent an event space for any reason, it's worth it to sign up for SPG Pro. You'll earn extra Starpoints for spend that you aren't spending!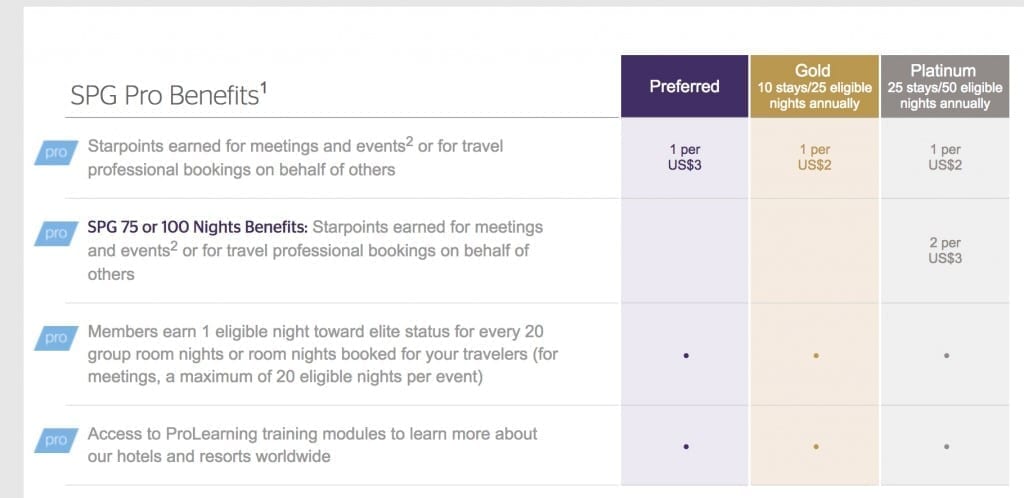 ...through entertainment
You can earn Starpoints by buying Broadway tickets through Audience Rewards (usually 350-2,500 per ticket).
...through buying or transferring points
You can buy points from Points.com, which often has sales going on. You're allowed to buy up to 20,000 points per year using this method, and you are allowed to transfer unlimited amounts to any Starwood member that resides at your own address.
How to redeem Starpoints...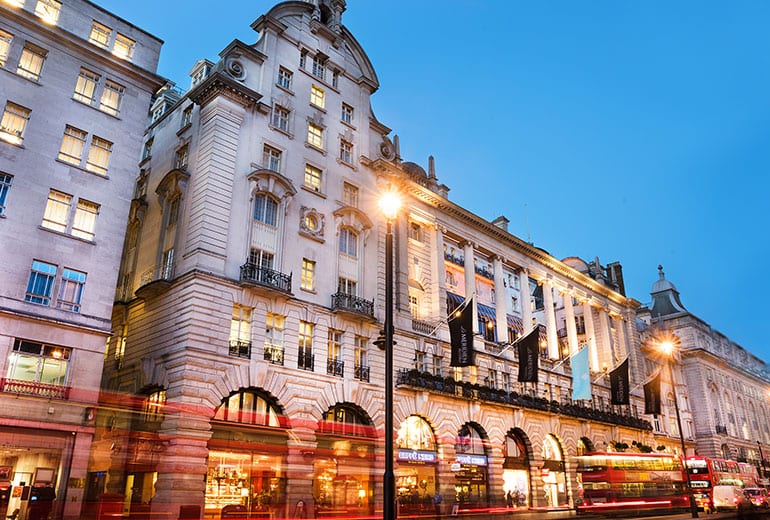 Now that you've earned thousands of Starpoints, it's time to spend them! But how? This is where Starwood really excels. I often find it hard to make a decision as to whether to use my points at one of their airline partners, or whether to use my Starpoints on hotel redemptions.
... for hotels
Since Starwood is a hotel program, using Starpoints for hotel redemptions is an obvious choice. There are seven categories of hotels in Starwood's program, which start at either 2,000 Starpoints or 1,500 Starpoints + $30 for a free night. Category 1 and 2 properties each have a lower threshold for weekend award nights, and Category 5-7 have two different redemptions based on peak times. Here's each category broken down:
| Category | Points Award | Cash + Points Award |
| --- | --- | --- |
| Category 1 | 2,000-3,000 Points | 1,500 Points + $30 |
| Category 2 | 3,000-4,000 Points | 2,000 Points + $35 |
| Category 3 | 7,000 Points | 3,500 Points + $55 |
| Category 4 | 10,000 Points | 5,000 Points + $75 |
| Category 5 | 12,000-16,000 Points | 6,000 Points + $110 |
| Category 6 | 20,000-25,000 Points | 10,000 Points + $180 |
| Category 7 | 30,000-35,000 Points | 15,000 Points + $275 |
One great benefit for Starwood is for Categories 3-7, if you redeem for four nights, the fifth night is free! This can be a great deal, especially at higher-end properties.
There are exceptions to the above chart, unfortunately. Starwood deems some properties as "special," either because they are all-inclusive or only have suites. Thus, they're more expensive.
These properties include:
Vana Belle, a Luxury Collection Resort, Koh Samui, Thailand; (40,000 Starpoints)
The Naka Island, a Luxury Collection Resort & Spa, Phuket, Thailand; (40,000 Starpoints)
Sheraton Steamboat Resort Villas, Steamboat Springs, Colorado; (40,000 Starpoints)
The Westin Golf Resort & Spa, Playa Conchal, Costa Rica
The St Regis Bora Bora
Le Meridien Bora Bora, Bora Bora, French Polynesia
Mystique, Santorini, Santorini, Greece
The St. Regis Bali Resort, Nusa Dua, Indonesia
Hotel Cala di Volpe, Costa Smeralda, Italy
Hotel Pitrizza, Costa Smeralda, Italy
Hotel Romazzino, Costa Smeralda, Italy
W Retreat & Spa, North Ari Atoll, Maldives
The St. Regis Vommuli Resort, Vommuli, Maldives
W Retreat, Koh Samui, Thailand
Al Maha Desert Resort & Spa, Dubai, U.A.E.
St. Regis Residence Club, Aspen, CO
Sunset Key Guest Cottages, A Westin Resort, Key West, FL
Phoenician Residences, Luxury Collection Residence Club, Scottsdale, AZ
The minimum number of Starpoints required for a free night at properties listed without point values range from 31,500 to 140,000 Starpoints per night depending on the hotel, its category, its room types, the time of year, and/or it's mandatory requirements.
...for Club and Suite upgrades
You can upgrade to higher room categories and suites using Starpoints.
Room upgrades (per night) (like Club Level, smart rooms, better views):
| | |
| --- | --- |
| 1 | 1,000 - 1,500 |
| 2 | 1,000 - 1,500 |
| 3 | 1,000 - 1,500 |
| 4 | 1,000 - 1,500 |
| 5 | 1,500 - 2,750 |
| 6 | 1,500 - 2,750 |
| 7 | 1,500 - 2,750 |
Suite Upgrades (per night):
| | |
| --- | --- |
| 1 | 3,000 |
| 2 | 4,000 |
| 3 | 7,000 |
| 4 | 10,000 |
| 5 | 12,000-16,000 |
| 6 | 20,000-25,000 |
| 7 | 30,000-35,000 |
...for flights
This is where SPG really shines. In addition to redeeming for hotels, you can also redeem for 36 airlines and Amtrak. The coolest part: if you transfer in at least 20,000 point increments, you'll earn a 5,000 mile bonus. So, 20,000 SPG points transferred into American Airlines, for example, would become 25,000 AAdvantage miles! Here's a full list of transfer partners, and the ratios at which you can transfer:
| | | |
| --- | --- | --- |
| Frequent Flyer Program | | Starpoints to Miles |
| Amtrak | | 1:1 |
| Aegean Airlines | | 1:1 |
| Avianca | | 1:1 |
| Aeromexico Club Premier | | 1:1 |
| Aeroplan/Air Canada | | 1:1 |
| Air Berlin | | 1:1 |
| Air China Companion | | 1:1 |
| Air New Zealand & Air Points | | 65:1 |
| Alaska Airlines Mileage Plan | | 1:1 |
| Alitalia MilleMiglia | | 1:1 |
| All Nippon Mileage Club | | 1:1 |
| American Airlines AAdvantage | | 1:1 |
| Asia Miles | | 1:1 |
| Asiana Airlines | | 1:1 |
| British Airways Executive Club | | 1:1 |
| China Eastern Airlines | | 1:1 |
| China Southern SkyPearl Club | | 1:1 |
| Delta Air Lines SkyMiles | | 1:1 |
| Emirates Skywards | | 1:1 |
| Etihad Airways | | 1:1 |
| Flying Blue | | 1:1 |
| Gol Smiles | | 2:1 |
| Hainan Airlines | | 1:1 |
| Hawaiian Airlines | | 1:1 |
| Japan Airlines Mileage Bank | | 1:1 |
| Jet Airways | | 1:1 |
| Korean Air Skypass | | 1:1 |
| LAN LANPASS | | 1:1.5 |
| Miles and More | | 1:1 |
| Qatar Airways | | 1:1 |
| Saudi Arabian Airlines Alfursan | | 1:1 |
| Singapore Airlines KrisFlyer | | 1:1 |
| Thai Airways RoyalOrchidPlus | | 1:1 |
| United MileagePlus | | 2:1 |
| Velocity Frequent Flyer | | 1:1 |
| Virgin Atlantic Flying Club | | 1:1 |
These are great options, because many of the airlines above are partners with credit card programs, making it easy to increase your miles balance for redemptions. For example, Singapore Airlines is a partner with SPG, American Express, Chase, and Citi's ThankYou points, making it very easy to accumulate large amounts of miles to redeem for premium travel (I'm flying to the Maldives next week using this method!).
...for flights AND hotels
SPG has a unique option for those with higher points balances. You can redeem for "Nights and Flights," which gets you five nights at a Category 3 or 4 property, plus 50,000 Air miles in any of SPG's air partners (more on them below). A Category 3 redemption only costs 60,000 Starpoints, while a Category 4 property costs 70,000 Starpoints.
...on experiences
Starwood offers amazing opportunities to use Starpoints for events and experiences with SPG Moments. This is a great option for folks who travel all the time, and the LAST thing they want to do is get back on a plane or spend another night in a hotel.
How to earn SPG elite status.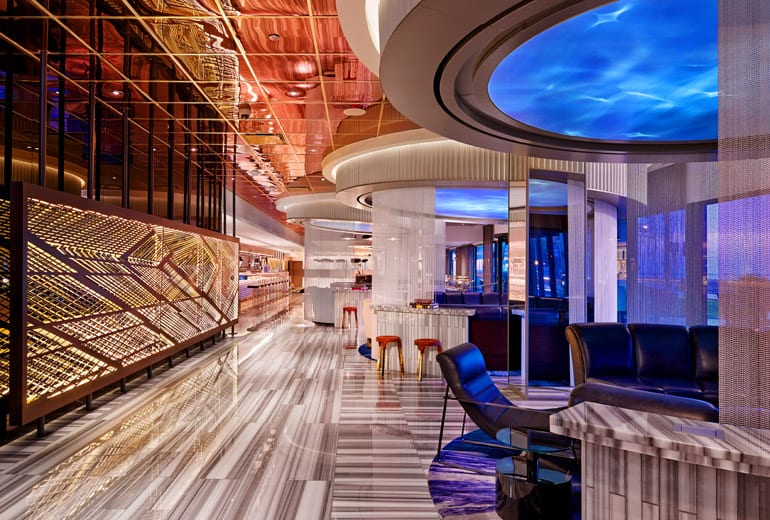 One great way to enhance your experience with Starwood is with elite status. Luckily, it's relatively easy to earn, and now with reciprocal benefits in Marriott's program, it's even more important to learn than ever!
Gold Status
Gold Status is earned with 10 stays or 25 nights in a calendar year. Credit cards can help you get to this threshold: the SPG Card by Amex gives two stay credits and five night credits for each card (both personal and business) that you carry, so with two cards you're only six one-night stays away from elite status. The Amex Platinum card offers SPG Gold complimentary, and other cards, like the Ritz-Carlton card, offer Marriott Gold for free for the first year, which is reciprocal with SPG's Gold status now.
You'll earn three points per dollar on all Starwood spend with Gold status. You'll also get 4p.m. late checkout, "enhanced" room upgrades like higher floors (but not usually club level), free internet, and a welcome gift of 250 Starpoints at full-service properties, 125 at others (or a free drink). Plus, you'll earn one bonus Starpoint for every dollar spent on base fares for Delta flights with Delta Crossover Rewards (as well as Emirates).
Since SPG Gold is eligible for Marriott Gold in their program, you'll also receive their benefits when staying at Marriott properties, think lounge access, free breakfast, and suite upgrades.
Platinum Status
Platinum status is the level I currently have, and I absolutely love it. You'll earn this with 25 stays (can be just one-night stays!) or 50 nights.
For one, in addition to Gold benefits, you'll earn suite upgrades (standard suites) if they're available when you check in. I've had a decent success rate so far in my check-ins in 2017, with twosuite upgrades out of four for properties that have them.
You'll also receive a welcome gift, which is either a local amenity, 500 Starpoints (250 at Aloft/Four Points/Element), or free breakfast. Some higher-end properties make their sumptuous buffets a part of the free benefit – most, I've found, are strictly continental breakfast. This pales in comparison to World of Hyatt's Globalist breakfast benefit, which is usually extraordinary.
You'll also receive guaranteed club access when available. This is big, since eating is a major expense while traveling, and many international lounges offer free alcohol during evening hors d'oeuvres.
You'll receive guaranteed room availability within 72 hours of check-in, in case there's a last-minute trip.
Delta's benefits get even better with Platinum status. You'll get priority check-in and boarding, as well as complimentary upgrades and a free checked bag.
Marriott Platinum status is yours, as an SPG Platinum member. In addition to higher level status at those properties, the main benefit for Platinums of Marriott is automatic United Silver status, which is unreal! You'll save lots if you're a loyal United flyer.
Other status levels
In addition, there are higher levels of status you can earn based on nights stayed at Starwood in a calendar year.
At 50 nights, you'll receive one of the following benefits:
10 Suite Night Awards (guaranteed suite upgrades)
The gift of Gold status for a friend or family member
One Free Night Award
Five Elite-Qualifying Nights
SPG donation to UNICEF
40% off your favorite hotel bed
At 75 nights, you'll earn an additional Starpoint per dollar spent. Since you're spending a lot of time at Starwoods, this is a great perk. Plus, you'll receive "Your24" benefits, which gives you the room, based on availability, for a full 24 hours.
At 100 nights, you'll receive your very own Ambassador. From what I've seen from those that have one, it's a great perk. They'll handle special requests, leave welcome amenities in your room, and generally make your stays at Starwood amazing.
Starwood in a nutshell.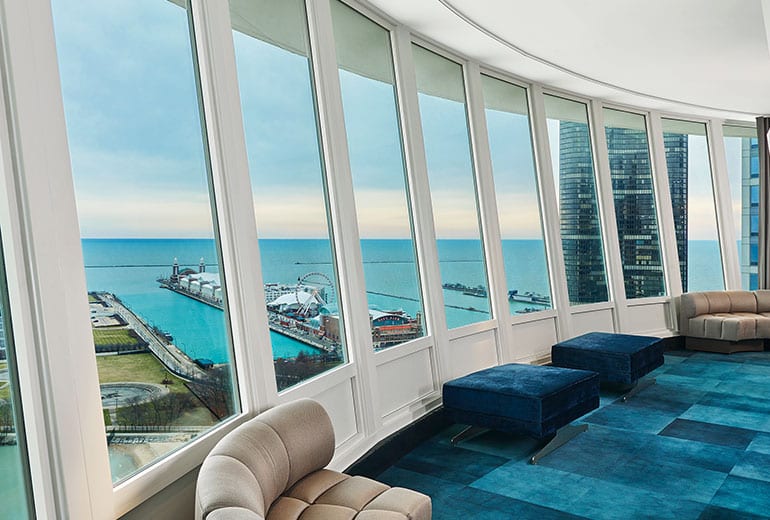 Overall, Starwood is an incredible program. My experience with it has been extraordinary, and I only hope many parts of the program survive as their integration with Marriott continues.
What are your favorite was to earn and spend Starpoints? Let us know in the comments!