Get Your Jeans for Free: Our Top 5 Favorite Store Credit Cards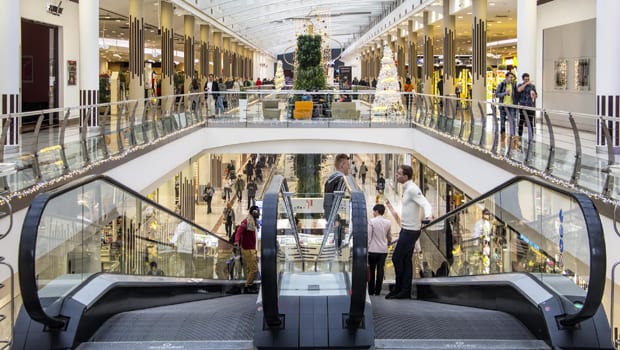 Store credit cards offer their members different types of benefits. For some, this may mean extra discounts on in-store purchases, freebies, and even special offers for shopping online. While these credit cards carry an extremely high interest rate, their benefits can make them worthwhile if you pay the balance off each month.
Every so often I use my Old Navy card to get a free pair of jeans at Gap. How do I pull this off? When I use my Old Navy Visa I receive one point per dollar spent everywhere Visa cards are accepted, and five points for every dollar spent at Gap Inc. stores (Gap, Old Navy, Banana Republic and Athleta). Once I accumulate 1,000 points, I receive a $10 off coupon valid at any Gap Inc. store.
During my last visit, I had $40 worth of credit card coupons to use, and Gap was having a sale for cardholders that took 35 percent off regularly priced items. The jeans that I purchased were regularly $59.50, so after the 35 percent off, they dropped to $38.67. With my $40 worth of coupons, I did not have to pay anything, including sales tax. This is why my Old Navy card is one of my absolute favorite credit cards.
Here are a few other store credit cards with some pretty sweet rewards:
Cardholders receive coupons 12 times a year for an extra 15-30 percent off storewide. With Kohl's frequent sales, this means deep discounts on almost all purchases. If you spend more than $600/year on your Kohl's Charge card, you'll be come a Most Valued Customer and receive 18 exclusive discounts instead of just 12. Plus, Kohl's frequently provides online coupon codes exclusively to cardholders, and you'll get 10 percent off just for signing up, and 20 percent off your first purchase with the card.
Angel cardholders receive one point for every dollar spent on the card. Once 250 points have been accumulated, you'll get a $10 off coupon, and you'll also get $10 off on your birthday, free standard shipping and triple points on bra purchases, invites to Angels-only shopping events and early access to the famous Semi-Annual Sale. At 500 points, you'll be upgraded to VIP status, which gives you all these benefits and more, and at 1,000 points, you'll be bumped up to an Angel Forever, which amplifies the benefits even more. Check out this chart to compare and contrast the different levels of Angel card benefits.
If you're a Target addict, the Target REDcard is a great way to save big on all your everyday purchases. Users get 5 percent off every Target purchase in-store or online (which can be stacked with all other offers) and receive an extra 5 percent off coupon for every five prescriptions filled at Target pharmacy. Target will also donate 1 percent of the user's purchases to a local school of their choice.
Sears cardholders get special financing for 24 months in select categories, 10 percent back in points on the first $500 of each qualifying Sears Card purchase, and 5 percent off select categories, which change month to month. This month Sears is offering cardholders an additional 5 percent off appliance purchases of $399 or more plus no interest for 24 months.
Store credit cards vary on their advantages for their cardholders but can be very beneficial. Selecting a store credit card should be based on your spending habits and what type of perks you wish to receive. Because these credit cards have high interest rate, they should be used with caution and paid off in full. However, if used with discretion, they can help users save on important and everyday purchases.
Related Coupons: