3 Ways to Rock Unlimited Designer Styles Without Breaking the Bank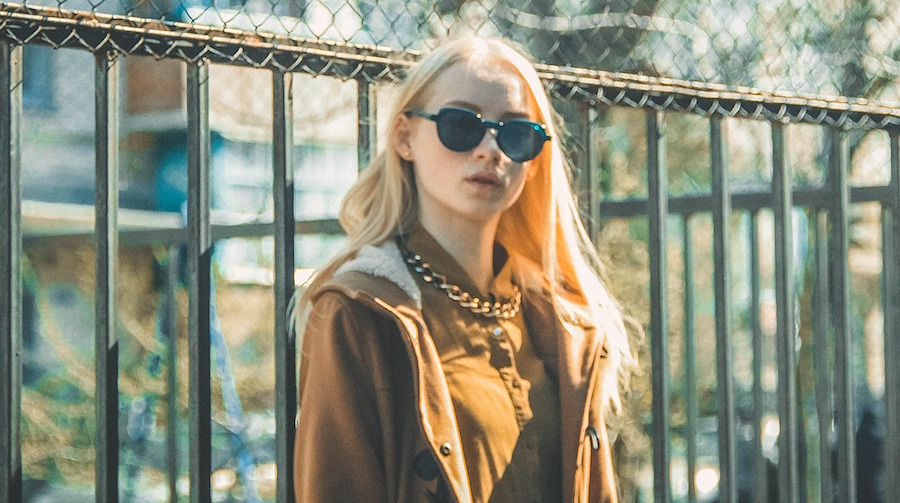 Monthly subscription box services -- for everything from makeup to wine -- have been popping up everywhere lately. It seems we adults have been searching for socially appropriate ways to receive frequent gifts ever since we cashed the last check from Grandma after college graduation. My favorite iteration of this trend? Monthly clothing rental services that allow me to try out new designer styles without bankrupting myself.

Unlimited rent-and-return subscriptions can save you both time and money, and can also cut down on the amount of unnecessary material goods that you accumulate. This is especially helpful if you're teetering on the verge of a financially irresponsible shopping habit, or if you find yourself needing nicer clothes than you used to but can't afford to *officially* update your wardrobe just yet. They're also great for those moments when you can't find a good excuse not to attend the 15 weddings you've been invited to this summer, and need a handful of sharp ensembles that won't bleed you dry.
And for those of you who hate the process of shopping but still want to look like a fashion blogger, an unlimited clothing rental service can be a godsend. Here are three of our favorites:
Le Tote: Best for the business casual professional.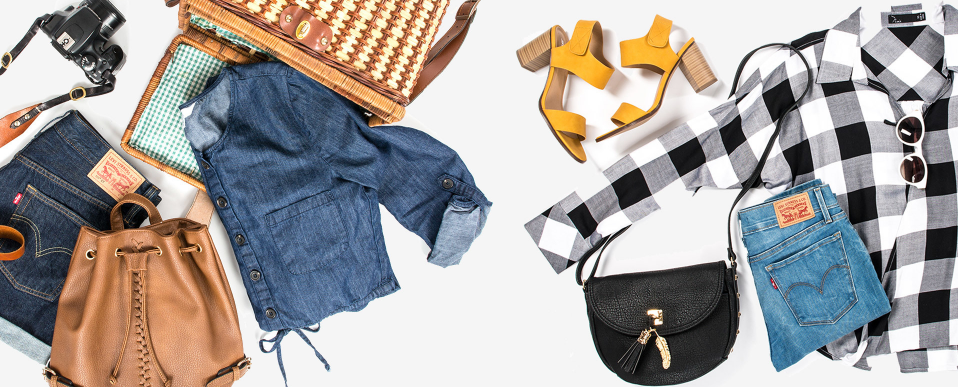 The Details:
For $59 a month, Le Tote sends you a rotating wardrobe of new styles for both work and leisure. Featuring brands like French Connection, Free People, BB Dakota, and BCBGeneration, these styles are perfect for the young professional or anyone who wants to add some variety to her wardrobe. You'll receive style suggestions, which can save you time if you're not in the mood to shop, but each tote is also fully customizable with plenty of options to choose from. You'll get a box with three apparel items and two accessories, which you can return at any time, and you'll receive a new tote in just a few days. Shipping is free both ways, you don't have to worry about laundry, and you can add insurance for $5, in case you're the type of professional who is prone to spilling coffee all over yourself.
The Value:
I decided to test this out using the exclusive Brad's Deals coupon code BRADS25, which saves you 25 percent on your first month. I enjoyed the range of styles available, the ease of customization, and the quick delivery. I did wish there was a way to keep one style for free and send the rest back, as there was a Free People denim jacket that I grew particularly attached to. While there is an option to buy an item you like at a reduced price, I declined to do this as it would negate the savings benefits for me.
What really makes this service worthwhile is the flexibility -- you can easily pause the service for a month and pick it up again later. So if you know you're going to need some new things to wear, you can save some time and money by using the service. Even though I spend my work days searching for the deepest discounts on the web, I'm not a magician, and if I have some events coming up that I can't wear sweatpants to, it's going to cost me around $59 to fill in the gaps in my wardrobe anyway. I'd be hard pressed to find a Free People jacket or a French Connection dress under $30, unless I buy used. Within a month of using Le Tote, I received three shipments for a total of nine apparel items and six accessories - that's a lot more new style than I would otherwise be able to afford.
Rent the Runway: Best for the fashionista wedding guest.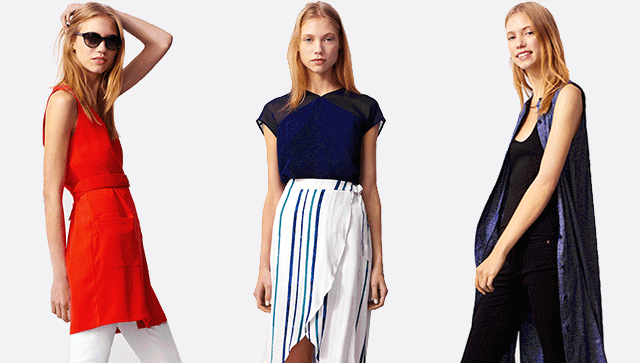 The Details:
We've lauded the benefits of RTR many times in the past, but we've never gotten into the rental site's subscription service. For $139/month, you can get unlimited designer clothing with free dry cleaning, free insurance, and free shipping. You get three items at a time, and you can send back one, two or three items for replacement, so you'll be able to hang on to an item if you really love it. Choose designer looks from Tory Burch, DVF, Elizabeth & James, and MANY more. Just a single one of these pieces would cost you more than $139 to buy, and some are worth up to 10 times that. Use code FIRSTRTR20P for 20 percent off your first month.
The Value:
With a significantly higher price tag than Le Tote, this service may be out of reach for most of us, at least as a recurring expense. But if your job requires you to attend black tie events multiple times a month, it might just be worth your while.
Like Le Tote, you are billed monthly for Rent the Runway and can cancel at any time. If you just have one or two events to go to, you may be better off just renting a dress for each event individually (they start at $30, and can sometimes be priced at 90 percent off the retail value of the item). Evaluate the cost and decide what you'll need for the month, factoring in accessories. If you'll save money by using the unlimited plan, by all means, do it -- who wouldn't love a month of unlimited designer looks?
Gwynnie Bee: Best for the plus-size style-setter.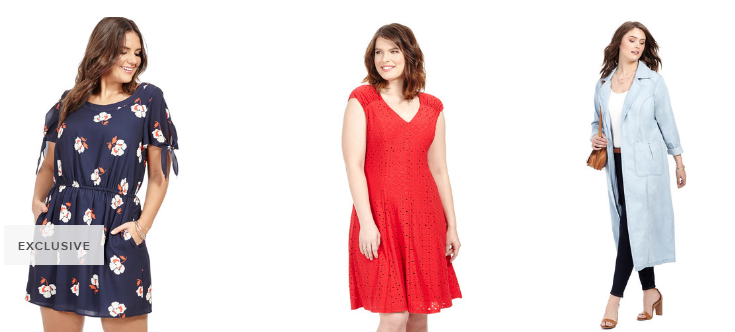 The Details:
Gwynnie Bee is an unlimited clothing rental service for sizes 10-32 that allows you to rent one, two or three items at a time. It costs $49-$95/month depending on the plan you choose, but you can get your first month free. Like its competitors, Gwynnie Bee offers free shipping, free returns, and free laundry. You'll be able keep your looks as long as you want, and you'll receive a discount if you choose to keep any of them.
The Value:
While Le Tote is a better value when compared to the three-at-a-time plan from Gwynnie Bee, the low cost basic plan may appeal to many, as well as the range of sizes. Unlike its competitors, you can't completely customize each shipment -- you'll add styles you love to a closet and receive one of the items that is available. That makes this ideal for someone who wants to keep some variety in her wardrobe, but isn't trying to acquire clothing for any specific occasion.
Will a rental subscription save you money?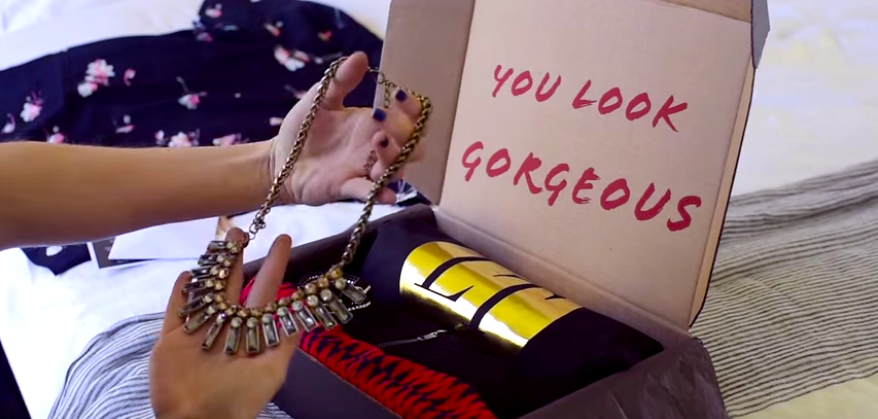 Depending on your lifestyle, it certainly can. The flexibility of these programs allows you to use them when you need to. If you're starting a new job and you need some new work clothes, start up Le Tote or Gwynnie Bee for a month. If you've got a month coming up that's chock full of formal parties, weddings and baby showers, put Le Tote on hold and try out Rent the Runway for a month. If you just want to have a fun month of new wardrobe updates, try out one of our introductory offers!
If none of these services are in your budget but you still love getting packages in the mail, try out Rocksbox, which gets you unlimited jewelry for just $19/month. Make sure to evaluate your typical spending habits and the potential benefits of using the service to decide if it's a frugal choice for you.
Do you use one of these subscription fashion services? Tell us your experience in the comments!
Related Coupons: