Black Friday Predictions: Target Black Friday Ad for 2018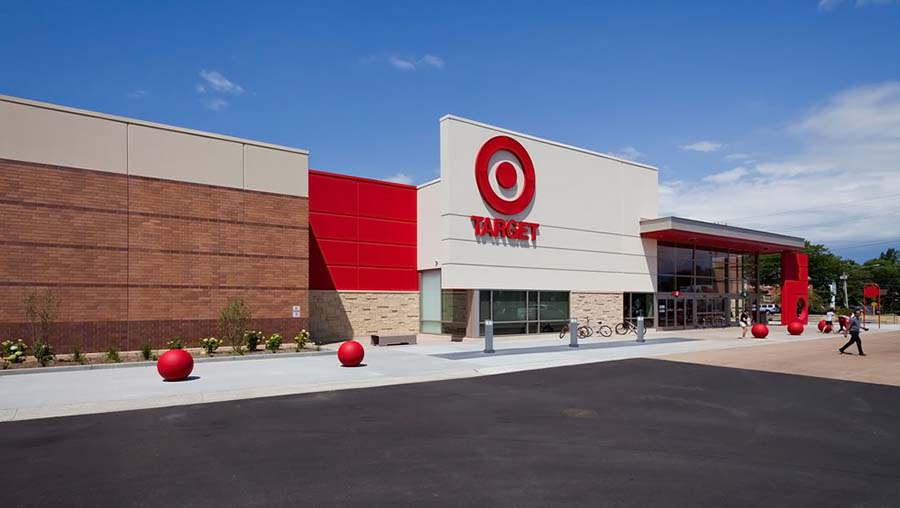 While it's unlikely we'll know for certain what's in Target's Black Friday ad until early November, making predictions about what it will include isn't all that hard when you take a look at the ads from previous Black Fridays.
When will we see the 2018 Target Black Friday ad?
These were the ad publication dates from Target for the last four years:
Monday November 11, 2013
Monday November 10, 2014
Monday November 9, 2015
Wednesday November 9, 2016
Monday November 6, 2017
The pattern has been mostly rock solid for the last few years. While the Wednesday release in 2016 shows that anything can happen, we think that Target will stick to their standard Monday ad drop this year as well – Monday November 5.
It's possible that we'll see it earlier, but we think it's extremely unlikely since Target has gotten much better at plugging the ad leaks over the last few years. Once the ad arrives, you'll find it in our 2018 Black Friday Shopping Guide.
What will Target's Black Friday hours be?
We fully expect to see another 6pm Thanksgiving Day opening from Target. While the best doorbusters are only going to be available that day, you can count on early access to select deals soon after the ad drops.
Plus, it's not exactly unheard of to find Black Friday pricing on non-doorbuster items well ahead of the sale. Moral of the story: If you see something you want in the ad, check it's price today.
If you're not crazy about the idea of shopping in-store on Thanksgiving, it's good to know that the vast majority of Target's Black Friday deals also will be available online, and our deal experts will be posting the best Target deals all throughout the week through Black Friday, Cyber Monday and beyond.
What to Expect from Target's Black Friday Doorbusters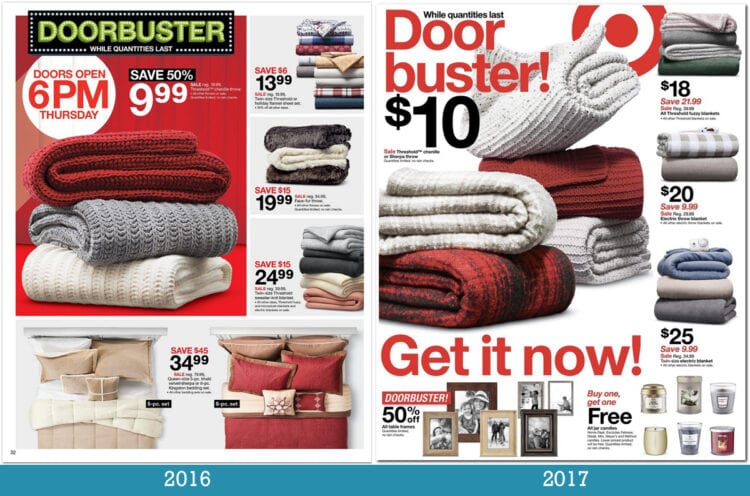 Beats Headphones
We've seen Beats audio on the cover of Target's Black Friday ad for several years now. Last it was urBeats in-ear headphones marked down from $99.99 to $49.99. Beats audio is definitely a staple doorbuster here.
$10 New Release Movies on Blu-ray
Target's Black Friday doorbusters always include a selection of recently released movies. Last year it was Cars 3 and Stranger Things that graced the cover. This year, we'd expect to see titles like Black Panther and Solo: A Star Wars Story on this list.
A Killer TV Deal
These are tougher to predict since the brand, size, and model all change from one year to the next. What we can tell you is that it will be a second-tier brand like Westinghouse or Element. I would expect it to be something in the 49-55" range and $120-$250 depending on the size. We also made this exact same prediction last year, and it was – you guessed it – a 55" Westinghouse for $249.99.
A Hot Gaming Bundle
We've seen Xbox bundles on the cover the past two years. We're placing my bets on another Xbox bundle here, and it'll come with a gift card worth at least $25. Getting a deal on the new Nintendo Switch Smash Bundle is pretty doubtful – it won't even be on shelves until December 7. We expect the bundle deal that makes the cover will most likely be an Xbox One bundle, coming in at around $199.
Nine Years of Razor Scooters
Razor Scooters have been featured in Target's ads since 2008, when they were listed at $22. They dropped to $17 in 2009 and 2010 (even using the same photo), shot back up to $20 in 2011 before settling in at $19 for three years and dropping just $1 in 2015 and staying at $18 in 2016 and 2017.
If you find that disappointing, you really shouldn't. $18-$19 is legitimately a fantastic deal for your basic foldable Razor scooter, which typically retails for $29.99.
Electric Toothbrushes Redux
There are always electric toothbrushes and they're always on the same page as a hair appliance, a fragrance and cosmetics item.
More Black Friday Encore Deals at Target
These are just a few of the deals we expect to see return for Black Friday at Target. This is not meant to be an exhaustive list. We've linked to the last three years of Target Black Friday ads at the end of this article so you can compare for yourself.
Samsung Galaxy S-series
2013: $0.01 with contract (S5)
2014: $0.01 with contract (S6)
2015: $0.01 with contract (S7)
2016: Free with contract (S7)
2017: Free $300 Gift Card with qualified activation
2018 Prediction: Free Gift Card with qualified activation
Razor A Scooter
2013: $19
2014: $19
2015: $18
2016: $18
2017: $18
2018 Prediction: $18
Skyline 5-pc. Spinner Luggage Set
2014: $49
2015: $49
2016: $49
2017: $49
2018 Prediction: $49
Kids Character Bikes
2013: $57
2014: $59
2015: $58
2016: $58
2017: $58
2018 Prediction: $59
Gaming Rocking Chair
2014: $35
2015: $35
2016: $35
2017: $35
2018 Prediction: $35
Pyrex Bakeware Set
2013: 17pc for $18
2014: 19pc for $18
2015: 19pc for $18
2016: 18pc for $18
2017: 20pc for $17
2018 Prediction: $18
The number of pieces varies slightly from one year to the next, but the price point always remains the same. It was a pleasant surprise to see it drop $1 in 2017! We expect something very similar in 2018 since these sets are always on display especially for the Black Friday crowd.
Holiday Flannel Sheet Set
2013: $16.99
2014: $16.99
2015: $16.99
2016: $13.99*
2017: $14*
2018 Prediction: $13.99*
*Twin size only for this price. Prices were 30% off for all other sizes.
6' Alberta Pre-Lit Christmas Tree
2014: $15*
2015: $30
2016: $30
2017: $29.99
2018 Prediction: $30
*The $15 price was for un-lit. It was a 50% discount for an un-lit tree and the $30 price for pre-lit is also 50% off the regular price. We expect the pre-lit again this year.
Compare for yourself!
The deals we've called out above are far from a complete list. Check out the last five years of Target Black Friday ads below to make your own comparisons and to help plan this year's holiday shopping budget.