How Tariffs Will Affect Black Friday and Holiday Shopping at Your Favorite Stores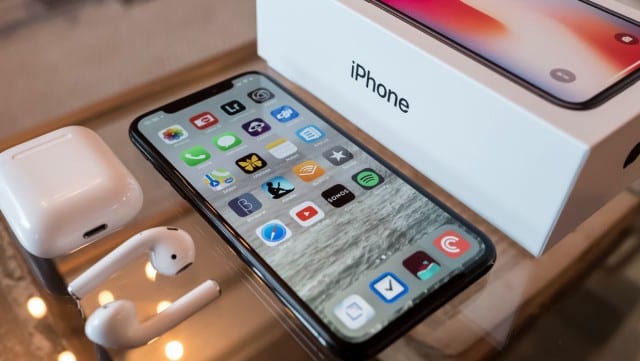 With the daily whirlwind of confusing and sometimes contradictory headlines about the U.S.-China trade war, shoppers are already anxious about how tariffs will impact Black Friday, Cyber Monday, and the holiday shopping season as a whole.
The Brad's Deals team is keeping very close tabs on all the tariff news so that we can answer your questions and continue to bring you the very best deals available online. In general, we think that shoppers will find that it's business as usual at most of their favorite stores. Here's how we see tariffs affecting some of the most popular holiday retailers.
Back in 2016, roughly 80% of the goods at Walmart were from China. As of 2019, that number is down to an estimated 26%. That's good news for Walmart's holiday shoppers since it means that the majority of items they'll buy won't be subject to the recent tariffs on Chinese goods.
As for that 26%, Walmart so far has been able to absorb most tariff costs without raising prices, and has even told many suppliers that they won't be accepting any tariff-driven price increases during the holidays, effectively asking the manufacturers to eat the cost themselves.
But at some hearings in Washington this past summer they warned that they wouldn't be able to do that forever, and NPR found that a number of items that they track – including groceries and other consumables – are more expensive than they were a year ago, though tariffs are not always the culprit.
"As a last resort, if we have to raise prices, we'll do that to manage our margin to where we need to be," said Steve Bratspies, chief merchandising officer of Walmart's U.S. operations, told NBC News back in September. "We want to keep prices lower. And that's what we're going to apply to the tariff situation."
Overall, it looks as though shoppers can expect holiday shopping at Walmart to look pretty much the same as ever, with minimal impact on their budgets.
Read More: The Best Walmart Coupon Tips & Tricks
We don't expect to see any major pricing changes at Target, either. Although UBS estimates that 34% of Target's merchandise comes from China, the retailer has been very clear with their suppliers that they "will not accept any new cost increases related to tariffs on goods imported from China" per a memo signed by chief merchandising officer Mark Tritton.
"As we've communicated for some time, as a guest-focused retailer, we remain concerned that tariffs increase prices for American families," a Target spokeswoman told CNBC in September. "We've written letters to the U.S. Trade Representative, held ongoing negotiations with our vendor partners and conducted contingency planning with our sourcing organization and more. Our goal remains to put our guests first and deliver as much value to consumers as possible across our multi-category business."
Target recently unveiled that they're now powering the Toys R Us website, making it clear that they are aiming to be the top destination for toy shopping through the holidays. However, toys are expected to suffer dramatic price hikes on account of the tariffs, with MGA Entertainment, maker of the popular L.O.L. Surprise! line, projecting an increase of 30-40%. Target's memos make it clear that they're expecting manufacturers and suppliers to absorb the costs, but it wouldn't be a surprise to see prices creeping higher here.
The bottom line for Target is much the same as Walmart: We shouldn't see many prices rising from where they are right now over the holidays.
Read More: 15 Best Target Hacks and Shopping Tips for Saving Money
Although UBS estimates that 56% of Best Buy's inventory comes from China, and the electronics that make up much of that inventory are definitely being targeted by the tariffs on goods imported from China, there's some important context for holiday shoppers to consider.
First of all, most of Best Buy's televisions that are 55-inches or larger are made in Mexico, and TVs from Mexico are not subjected to tariffs. (Our tech editor David Dritsas points out that this is often true for TVs across all retailers.)
Second, manufacturers of gaming consoles made in China are pretty agile, and experts believe they'll be able to move their operations to a different third party country pretty quickly.
The third thing to consider is the nature of electronics itself. Prices tend to fall from one year to the next as the technology ages and production costs get cheaper and more efficient. In fact, two of the Chinese-made electronics that NPR tracked turned out to be cheaper than they were a year ago. It's entirely possible that a new 4K Smart TV that is subject to tariffs may still be cheaper than it was last year. Televisions as a category are only expected to see a 4% increase in price on average. That would take a $300 TV up t0 $309 – and that's not likely to be a deal breaker for most consumers shopping for a new TV.
Best Buy does sell quite a bit more than TVs, however. Laptops are expected to see a $120 average increase, while smartphones will be hit with a $70 average increase. But tariffs on those items aren't expected to hit until 12/15, and then aren't likely to impact consumers directly until early Spring. Best Buy has likely stockpiled quite a bit of inventory ahead of the tariff rollouts. And like Walmart and Target, they're leveraging their negotiating power with their Chinese suppliers and manufacturers to minimize the impact on consumers while manufacturers are in the process of moving out of China.
Read More: How to Save Money and Get Discounts at Best Buy
Amazon has a long history of aggressive price matching versus Walmart and Target. Since we expect pricing from those retailers to be relatively stable through the holidays, we expect to see the same from Amazon.
However, third party Marketplace sellers, who were already hit with unit cost increases of about 17% since last year, will continue to feel the pinch as they're forced to pass their increasing costs on to the consumer.
The bottom line for Amazon purchases? Look for items that are sold and shipped by Amazon to avoid tariff markups, and always compare to prices at Target and Walmart.
Read More: How to Find Deals on Amazon
Clothing has already been hit by at least two rounds of tariffs, including a 10% tariff on apparel and footwear, leading Macy's to warn Wall Street analysts that clothing prices will be going up. However, they have also said that they have plans for reducing the impact of tariffs.
"We are working with our sourcing and tariff partners to mitigate the risk between vendors and our margins," Macy's CEO Jeff Gennette told CNBC back in August.
Gennette also told analysts that when Macy's raised prices on luggage and home goods earlier in the year, shoppers had "very little appetite for those cost increases."
Macy's has focused on stockpiling holiday inventory where possible, but as of August most of it was still offshore. And while Macy's has been somewhat cagey about the details of their mitigation strategy, it's likely that they're moving factories and suppliers out of China. But such a huge shift may take awhile, and we may see smaller discounts than usual at Macy's on clothing, housewares, and furniture through the holidays as a result.
Read More: How to Save at Macy's: 6 Hacks for Savvy Shoppers
Only 9% of Home Depot's merchandise comes from China, according to UBS estimates. Even so, Home Depot is among the retailers expected to move manufacturing and suppliers out of China wherever possible to make sure they can continue to deliver the lowest prices to their shoppers.
"I'm not aware of a single supplier who was not moving some form of manufacturing outside of China," Ted Decker, executive vice president of merchandising, told CNBC. "So we have suppliers moving production to Taiwan, to Vietnam, to Thailand, Indonesia and even back into the United States."
Home Depot says that their costs would rise by about 2% with the tariffs, and hopes to cut that down to 1% by relocating their suppliers and manufacturers. That may add up to something between $1 billion and $2 billion at scale for Home Depot, but a 1-2% price increase in your cart won't look so dramatic.
Read More: 9 of the Best Home Depot Hacks and Shopping Tips for Saving Money
One of the reasons the next round of tariffs was delayed until 12/15 was to avoid hurting retailers like Apple during the critical holiday shopping season. So while the September round put a 15% tariff on products including Apple Watch and AirPods, the increased costs were delayed for MacBooks, iPhones, and iPads. All told, tariffs are expected to affect 92% of Apple's Chinese-made products, and Apple so heavily relies on Chinese production that it's become something of an Achilles heel in this situation.
Apple's strategy for dealing with tariffs so far has been to seek exemptions from the U.S. Trade Office, and as of mid-October a few of those exemptions have been granted – namely on Magic Mouse 2, Magic Trackpad 2 and various internal components. Plus, Apple announced that they would start assembling MacBooks in Austin, Texas, but warned that it could only make that work if the component parts used to build them are exempt from tariffs.
Beyond the Texas assembly plans, Apple has shown few signs that it's considering moving production out of China. "There are few places in the world that have the infrastructure to produce 600,000 phone a day," says Dave Evans, chief executive of Fictiv, a supply chain firm based in San Francisco.
If you're in the market for anything Apple, we advise buying sooner versus later since you can expect prices to go up after the holidays.
Read More: 6 of the Best Ways to Score Discounts on Apple Products
Related Coupons: