The Best Way to Fly on Miles to New Zealand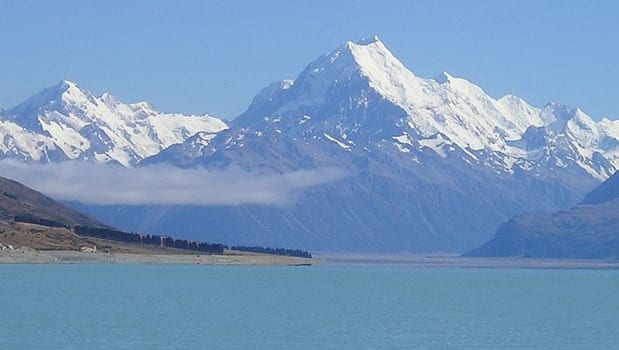 Note: Many of the options below have now expired.
One of my fellow Brad's Deals team members asked me about the best way to fly to New Zealand for her honeymoon the other day.  Of course, I was happy to help, but thought that many of you readers would benefit from the same knowledge that I've found out about flying on miles to Oz.
1.  Plan Ahead

First, you must plan ahead (the further out, the better).  There aren't many airlines flying direct to New Zealand from the United States, so award seats are limited.  And, with it being such a long flight, you might want to consider a business or first class redemption.
2.  Know your options
You have three main options flying from the United States- Qantas, Air New Zealand, Air Tahiti Nui.  
Qantas is in oneworld, which means they are partnered with US Airways, British Airways, and American.  As long as you find award availability, you could use US Airways, British, and American miles for Qantas flights.  Qantas offers direct flights to Sydney from the mainland from Dallas, San Francisco, Vancouver, and Los Angeles, which you can then connect to New Zealand from.  They also offer a flight that connects in Papeete from LAX, which could be a cool Tahiti stopover.  Furthermore, they fly from LAX to Melbourne and Brisbane, which offer flights to Auckland.  You can book award travel on those as well.
Air Tahiti Nui isn't in an alliance, but has partnered with Delta and American Airlines, so you can use their miles to fly on Air Tahiti Nui.  Air Tahiti Nui flies from LAX to Papeete, and then on to Auckland.  This is a great way to see Tahiti for ''free'' on miles, by building in a few day stopover on your vacation (or honeymoon).  
So, to fly with Delta Miles to New Zealand on Air Tahiti Nui, you'll need 100,000 miles in economy and 150,000 in business.  To fly with US Airways miles on Qantas or Air Tahiti Nui, it requires 80,000 in economy and 110,000 in business.  To fly with American miles on Air Tahiti Nui or Qantas, it requires 75,000 in economy and 125,000 in business.  British Airways is distance based, so it would be too expensive for this redemption.
Air New Zealand is the best option, both in terms of flights offered and product in the air.  They fly from LAX and Vancouver direct to New Zealand.  United miles would be the miles to collect to redeem on Air New Zealand.  To fly with United miles, you'll need 80,000 for an economy award and 160,000 miles for a business award per person.  To earn those miles fast, check out the Chase United Card.  If you hit an offer like one that just expired, that's 55,000 miles per person after hitting the minimum spend requirements.  Then, you can get the same offer for the business version of the card for 50,000 points each as well.  That's a total of 110,000 points.  You could apply for the 40,000 point offer for the Chase Sapphire preferred card, a transfer partner of United, which will get you 40,000 miles, plus 3,000 from the minimum spend requirements required.  That will put you over the threshold for a business class redemption!
Any questions, please ask away in the comments!  We're here to help!