The Complete Guide to American Airlines Elite-Qualifying Dollars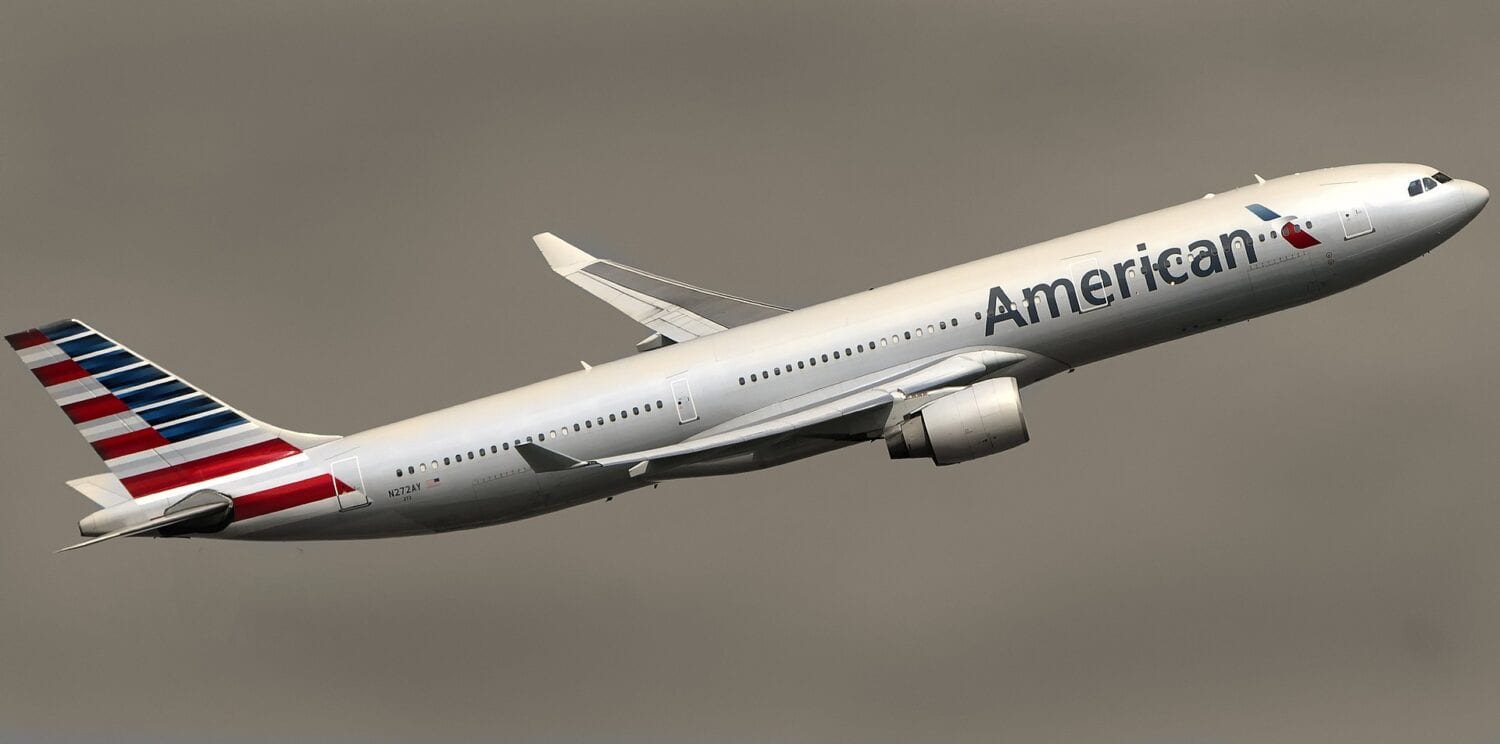 If you are like me, you miss the good ol' days of earning elite status. Gone, for the most part, are airline programs that award you status solely based on how far you flew each year. Many airlines, American Airlines included, have now instituted additional requirements to frequent flyers in order to earn their precious status.
For American, you'll need to fly a certain number of "Elite-Qualifying Miles" or "Elite-Qualifying Segments" per year, as well as spend a certain number "Elite-Qualifying Dollars." While miles and segments flown are pretty straightforward (with their own exceptions,) what are Elite-Qualifying Dollars, and how do you earn them?
What are American Airlines Elite-Qualifying Dollars?
Elite-Qualifying Dollars (EQD, for short) have been around since 2016, when American completed its merger with US Airways and changed the way elites earn status. Now, you'll need a certain number of EQD to earn status, as well as Elite-Qualifying Miles (EQM) or Elite-Qualifying Segments (EQS).
Why Do I Need Elite-Qualifying Dollars?
First, you need Elite-Qualifying Dollars to earn status. Here are the qualification requirements for American Airlines status in a normal earning year (check out our coronavirus post for qualification requirements in 2020.)
Gold: $3,000 EQD and 25,000 EQM, or 30 EQS
Platinum: $6,000 EQD and 50,000 EQM, or 60 EQS
Platinum Pro: $9,000 EQD and 75,000 EQM, or 90 EQS
Executive Platinum: $15,000 EQD and 100,000 EQM, or 120 EQS
To earn top-tier Executive Platinum status, you'll need to earn $15,000 EQD in a year to hit status, as well as fly 100,000 EQM or 120 EQS! That's a lot of spending, but as you'll see below, things aren't as straightforward as they seem.
Second, Elite-Qualifying Dollars matter for how your upgrade clears. Getting upgrades is arguably the best part of holding elite status, which makes this part very important.
In this example, there is one first-class seat left for elites to be upgraded. There are 3 people on the upgrade list, all Gold members. Since everyone has the same status, who should be upgraded to that seat? American handles it by these priorities:
Status (ConciergeKey, Executive Platinum, Platinum Pro, Platinum, Gold)
Type of Upgrade (Systemwide/Mileage Upgrades, 500-mile upgrades on purchased tickets, 500-mile upgrades on award tickets for Executive Platinums and Platinum Pros
EQDs in the last 12 months
Booking Fare Class
Time of Request
All Gold members would tie for status, so American would go to the next level, which is the type of upgrade. Let's assume for simplicity that all are on paid tickets and using 500-mile upgrades, so we then go down to the third prioritization, which EQDs in the last 12 months. Whoever has spent the most with American, wins!
Earning Elite-Qualifying Dollars: It's Not So Simple
So, American is telling elite members that they'll have to earn these EQD to earn status. One would think that EQDs equate to how much you spend with the airline, but it's not so simple. Not only does it matter what you're spending your money on, but you'll also need to know what airline is marketing your flight, as well as your travel class and fare class. Let's dive into the confusing details.
Who Markets Your Ticket Matters
For most American Airlines flyers, you'll probably be buying directly from American Airlines. This makes things simple when it comes to earning EQD. You'll earn EQD based on how much you've paid for your flight, minus any government taxes and fees. While domestic tickets will only include a few dollars in taxes, this could mean that your international itineraries may not earn that much, since taxes as a part of your total ticket price may be quite high. These rules also apply to partner flights that are bought directly through American Airlines.
You'll also earn redeemable miles based on how many EQD you earn on American-marketed flights. You'll earn:
General member: 5 redeemable miles per EQD
Gold: 7 redeemable miles per EQD
Platinum: 8 redeemable miles per EQD
Premium Pro: 9 redeemable miles per EQD
Executive Platinum: 11 redeemable miles per EQD
If, though, you buy your ticket through a partner of American Airlines, like British Airways, for example, your entire itinerary may be governed by that airline's separate EQM and EQD earning chart. You'll want to pay attention to:
The flight number on your ticket (for example, if you have an AA number for your flight, that'll be governed by AA's chart)
The class of travel you're in
The fare class
American Airlines has listed each partner's chart on their website:
American has other partners, like China Southern, Etihad, and Fiji Airways, that you can earn redeemable miles on, but you won't earn any elite-qualifying miles on these airlines unless you're on an American-marketed and sold flight.
I'll speak more broadly to the partner award charts, rather than break down each one individually. First, there are a few fare classes that you could possibly buy that would earn no EQDs on:
Cathay Pacific: K, M, L, V, Q, S, G, N
Malaysia Airlines: N, O, Q
Royal Jordanian: N, O, G
S7 Airlines: P, W, G, Z
Sri Lankan Airlines: G
Other than those fares, you'll earn at least 5% of your flown miles in the form of EQD. Yes, that's right, when you fly a partner airline-marketed and sold flight, you'll base the EQD you earn not on how much you pay, but on how far you fly.
Say you flew on a British Airways-sold and marketed flight in "G" fare class for 1,000 miles, and you paid $500 for that ticket. You'd refer to British Airways' earning chart on AA.com first: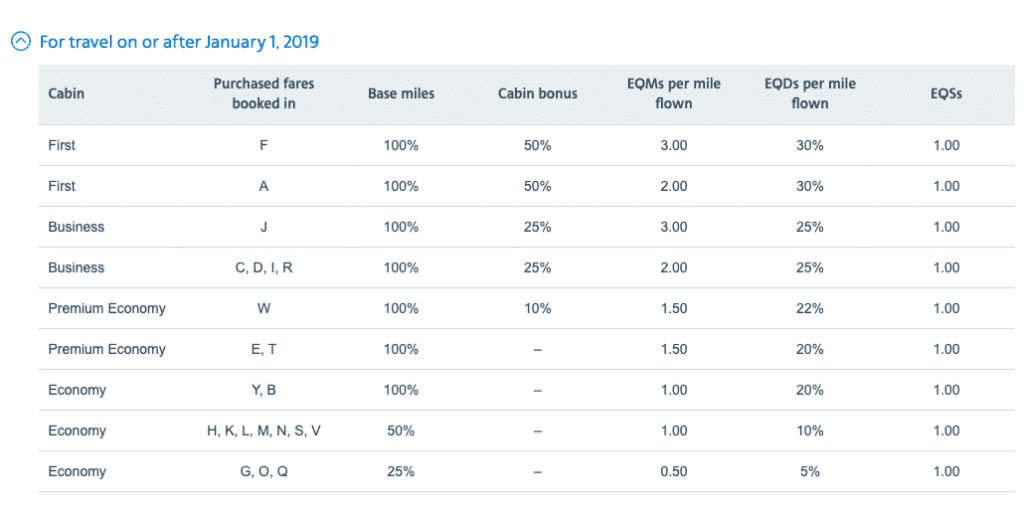 Then, you'd multiply 1,000 miles times 5%, which comes to 50 EQD. That's a pretty small amount for how much you actually spent on the route, but fortunately, very cheap fares found for long-distance itineraries would help you in that department.
You'll notice from the chart above that your EQD earning per mile goes up with the class of service. Overall, Premium Economy tickets seem to be a better "bang for your buck" across partners. After all, everyone on the plane is flying the same amount of miles, so earning 20% paying a lower fare in Premium Economy vs. only 25% for a more expensive Business Class fare seems like the more efficient EQD earning. Always check your partner chart before flying!
Earning From Credit Cards
There are some ways to earn EQDs without flying, too. If you have the Barclaycard Aviator Business Mastercard, you can earn $3,000 in EQD each calendar year for spending $25,000 on the card. That's enough to cover the EQD for Gold status! If you've upgraded your Barclaycard Aviator Red Mastercard to the Silver card, you could earn $3,000 EQD for spending $50,000 in a calendar year.
That's a lot to put on both cards, but it does make it possible to cover up to Platinum status' EQD requirement, without ever stepping on a plane!
From seat upgrades to redeemable miles, earning status with American Airlines has it benefits. But between EQM, EQS and EQD things are not as simple as they appear. If you have any questions, please ask away in the comments.