The Hottest Holiday Toys EVER: 1903-2010 [INFOGRAPHIC]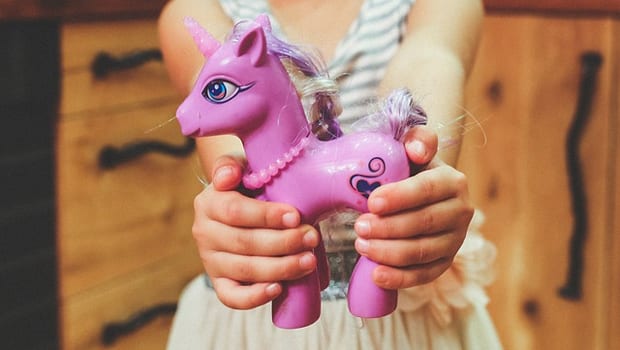 The kids have mailed their letters to Santa or braved the line at the mall to see him in person. It's a Wonderful Life and A Christmas Story are once again making the rounds on basic cable. And, of course, we all survived the chaos of the midnight doorbusters on Black Friday. The holiday season is in full swing!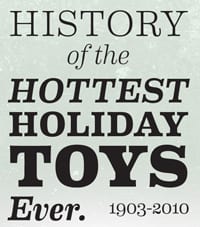 Have you finished your holiday shopping yet? If so, way to go! Time to kick back with a cup of hot chocolate - don't skimp on the marshmallows - and reminisce about the Christmases of our youth.Or maybe you're still struggling with ideas for the kids in your life, in which case you are in dire need of some holiday gift insight. There are only 19 days left until Christmas and you need some ideas, STAT! If you are totally clueless as to what to buy, check out the huge toy selections at Macy's, Target, Kohl's, and of course, Toys R Us to find inspiration.
Whether you're seeking nostalgia or inspiration, we're sure you'll enjoy this timeline of the hottest holiday toys ever, originally published on our sister site, Black Friday by Brads Deals. Personally, 1983 really stands out as the Best Christmas Ever for me, the year that gave us My Little Pony, Cabbage Patch Kids and Care Bears.
What did you dream of finding under the tree when you were a child? Leave us a comment and let us know!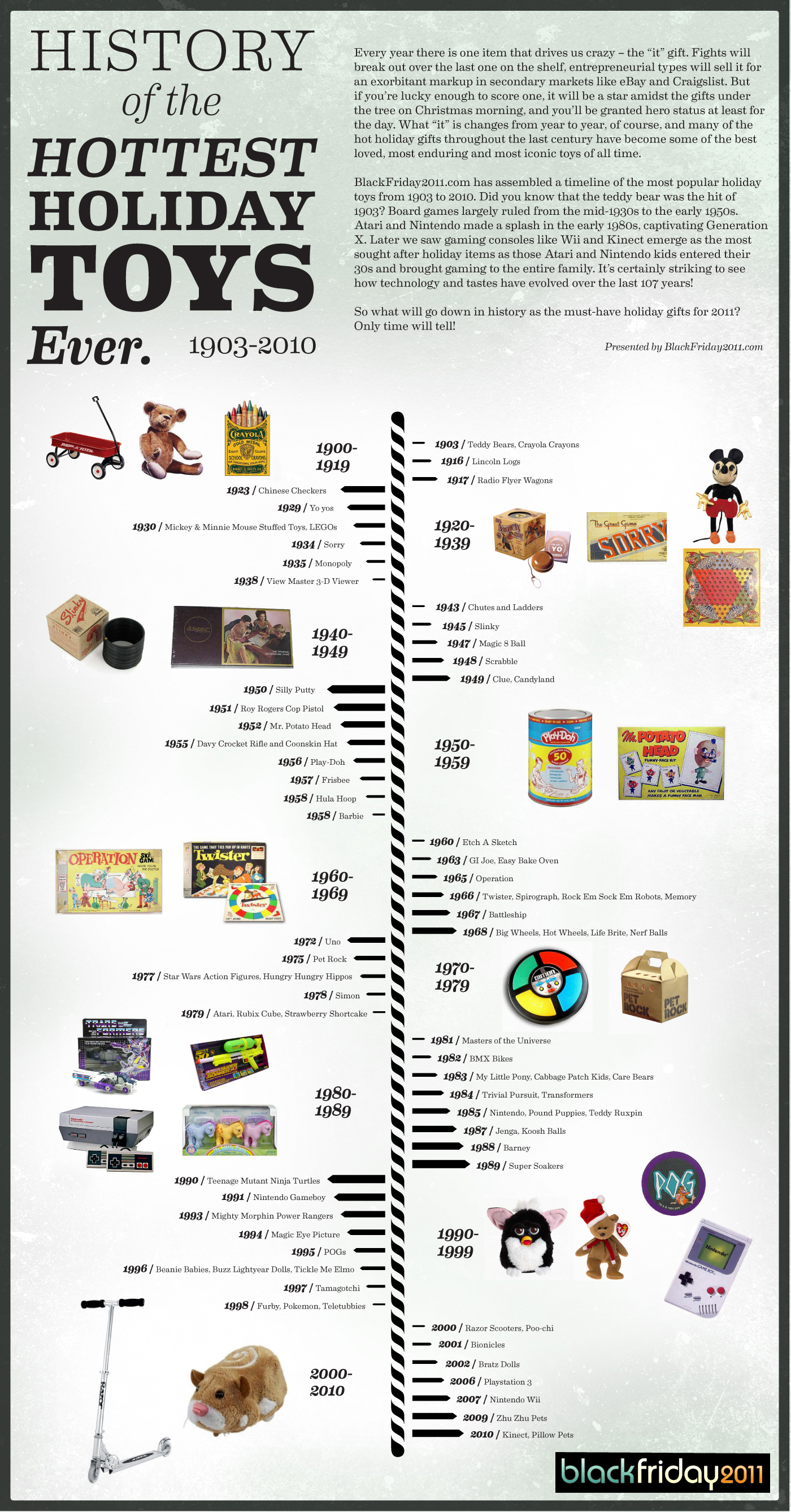 Share this Image On Your Site