The Savvy Traveler's Guide to Club Carlson Points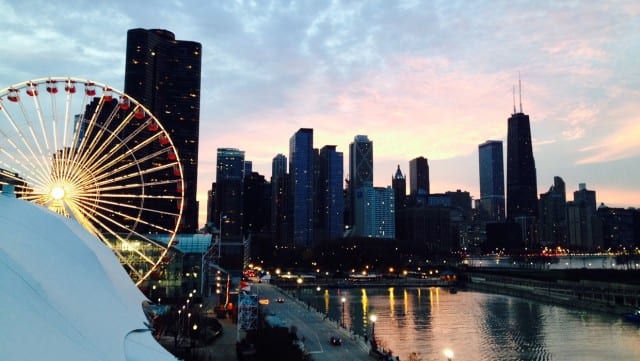 One overlooked program in the points and miles world is Club Carlson. While they may not have as many flashy properties as Hyatt, SPG, or Marriott, Club Carlson offers several enticing reasons why you should pay more attention to the program. Read on to learn how Club Carlson can save you money on your next trip.
How To Use Club Carlson Points
Club Carlson has seven brands, totaling about 1,300 hotels. The Quorvus Collection is only three boutique hotels in Europe and Kuwait. Radisson Blu has properties all over the world, and are more upscale than the typical Radisson. Radissons can be found in the Americas and Asia/Pacific regions. Radisson Red has only 5 locations currently worldwide, which is targeted toward Millennials. Park Plazas, another upscale brand, have locations around the world, but only number in a few dozen. There are 921 Park Inn hotels around the world, geared toward the budget traveler. Finally, Country Inn and Suites are all over the US, in big and small markets and geared toward the road warrior.
Club Carlson uses an award chart to price out their hotels, with seven categories, priced in two tiers. You'll pay one price for a standard room, and a higher price for a premium room.
By clicking on the individual categories on Club Carlson's website, you can see which hotels are in each. For example, there are only four hotels in North America that fall under the 9,000 point Category 1, but there are lots in India and Europe. You could stay in Budapest for only 9,000 Club Carlson points a night at the Park Inn by Radisson Budapest.
Earning Points
You can earn a lot of points by staying at Club Carlson hotels. If you're the lowest tier member, you're at least earning 20 points per dollar spent at all Club Carlson hotels. Concierge members, the highest tier, earn 35 points per dollar spent.
There are also four Club Carlson credit cards. While none make our list of best hotel credit cards, they are still worth a look. The Club Carlson Premier Rewards Visa Signature Card offers 10 points per dollar spent, on top of what you'd earn at the hotels themselves. You'll also earn 5 points per dollar on everything else spent on the card. You'll get Gold status just for having the card, and you'll earn 50,000 points on your first purchase. An additional 35,000 points will be yours if you spend $2,500 on the card in 90 days. There's a $75 annual fee. There's also a business version with the same benefits, but only a $60 annual fee.
The Club Carlson Rewards Visa Signature Card has a $50 annual fee, but less rewards. There's only 6 points per dollar for spending at Club Carlson hotels, and 3 points per dollar on everything else. You'll also earn 50,000 points for the first purchase, and 10,000 bonus points after $1,500 in spending on the card. Finally, you'll only get Silver status for holding the card.
The Club Carlson Rewards Visa card has no annual fee, but you'll only get the 30,000 point sign up bonus for spending $1,500 in the first 90 days. You'll get 3 points per dollar at Club Carlson hotels, and 1 point per dollar on everything else.
There are also four elite status categories, Red, Silver, Gold, and Concierge. There isn't much differentiation between the four, besides some key benefits. Each level features a food discount (5%, 10%, 15%, 20%, respectively), and points earning. Silver, Gold, and Concierge have a points bonus (15%, 35%, 75%, respectively), and room upgrades and early check in and check out. Gold and Concierge receive a welcome gift and room guarantees. Only Concierge level receives free breakfast worldwide.
Where To Use Club Carlson Points
There are a lot of cool hotels in the program that are worth redeeming for. Here are a few of my favorites:

It's the world's most northerly points hotel, on a Norwegian owned island closer to the North Pole than to Copenhagen. It's 70,000 points, but the novelty and beauty is worth a stay!
Radisson Blu Capetown Waterfront

Also 70,000 points, the Radisson Blu Capetown Waterfront is well located to explore beautiful Cape Town, South Africa.
Radisson Blu Aqua Hotel Chicago
Located in the architecturally-significant Aqua Tower in Chicago, designed by Jeanne Gang, it's also 70,000 points a night. You'll be right on Millennium Park, and well situated to explore the rest of Chicago.
Overall
Club Carlson represents a "filler" program in my eyes. If you're traveling a lot to Europe, you're going to have a lot more uses for this program (I don't think Hyatt has a hotel near the North Pole...) If you're someone who likes racking up points quickly, this program is also a good one for you. If many of your stays are taking you to cheaper Country Inn and Suites across America, you can earn elite status very quickly, though consider getting the credit card to get it automatically!