This Popular IKEA Dresser is Being Recalled. Here's What to do if You Own One.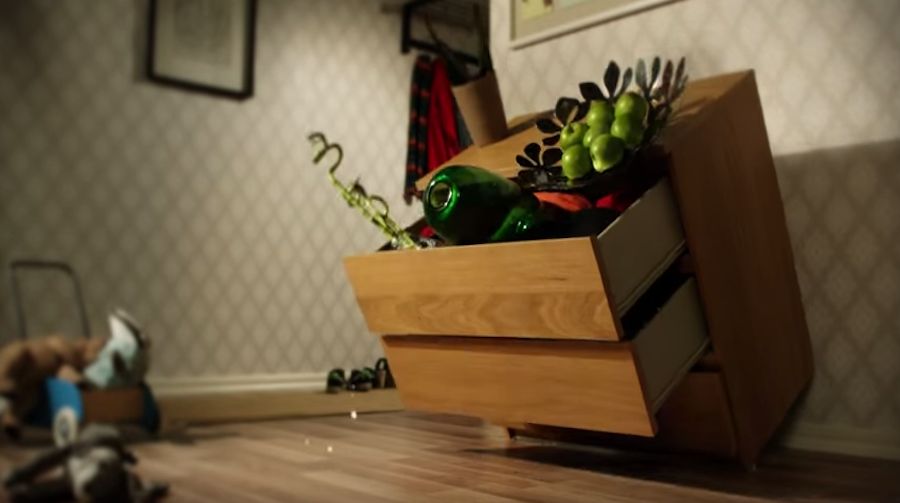 IKEA is recalling 29 million MALM dressers due to tip-over safety concerns. Here's everything you need to know in order to get a refund and keep your family safe from future top-heavy furniture accidents. 
Which dressers are being recalled?
According to a press release from IKEA: "The recall affects children's chests and dressers taller than 23.5 inches and adult chests and dressers taller than 29.5 inches that do not meet the performance requirements of the U.S. voluntary industry standard. The recalled MALM chests and dressers were manufactured and sold through June 2016 and include the 3-drawer, 4-drawer, 5-drawer and 6-drawer models."
If you have one of these IKEA dressers in your home and it is NOT currently anchored to the wall, it may be an accident waiting to happen: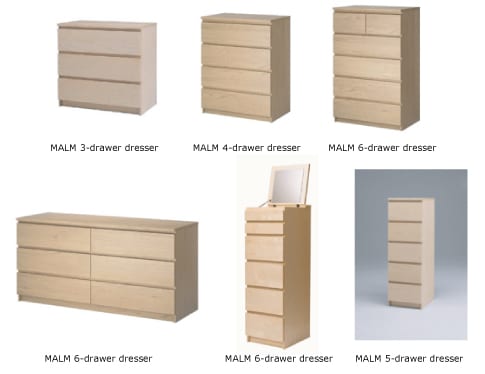 What is the reason for this recall?
The dressers IKEA is recalling can be unstable and prone to tipping over if they're not properly anchored to the wall. This might not seem like a big deal, but since 1989, several small children have died after being crushed when an unsecured dresser tipped over on top of them. In addition to these tragic fatalities, IKEA has also received 41 additional reports of tip-overs, which resulted in the injuries of up to 17 children between the ages of 19 months and 10 years.
I own one of these dressers, what should I do?
As noted above, none of the dressers cited in the accidents (either fatal or otherwise) were properly mounted to the wall. While most of these dressers originally came with a wall-anchoring kit, many consumers chose not to use it due to concerns about wall-stability, because they didn't own their homes and don't want to put holes in a rented wall, or because they did not have children or small pets, who are most at risk for a tip-over incident, in their home.
If you own one of these dressers but have it properly secured to the wall, you should be fine. If you own one of these dressers but do NOT have it properly secured to a wall, here are your options:
Request a FREE wall-anchoring repair kit from IKEA and follow the directions to securely attach your dresser to the wall.
If you are unwilling or unable to secure your dresser to your wall, or if you're uncertain about just how well you've attached your dresser to the wall, you can request a full or partial refund from IKEA. According to IKEA, they will provide you with: "1) a full refund if the chest or dresser was manufactured between January 1, 2002 and June 28, 2016; 2) a store credit for 50% of the original purchase price if the product was manufactured before January 2002; or 3) a $50 store credit if the date stamp is unidentifiable."
Request an IKEA associate come to your house and properly attach the dresser to the wall for you.
How do I make sure my top-heavy furniture is properly secured to my wall?
Even if you don't have this exact model of IKEA dresser, dressers in general can be top-heavy, and can topple over pretty easily if the drawers are pulled out too far. In addition to dressers, tables, appliances bookshelves and large, unsecured televisions can also fall and injure small humans and animals if they're not properly anchored to the wall.  If you have children or pets in your home, or if you want to avoid being injured yourself by a falling piece of top-heavy furniture, make sure all tip-risky furniture is properly anchored to the wall.
For help with this, visit AnchorIt.gov for detailed instructions on how to secure everything from TVs to tabletops.
Do you have a dresser affected by this recall? Let us know in the comments!