How to Survive Without a Car for Good | Brad's Deals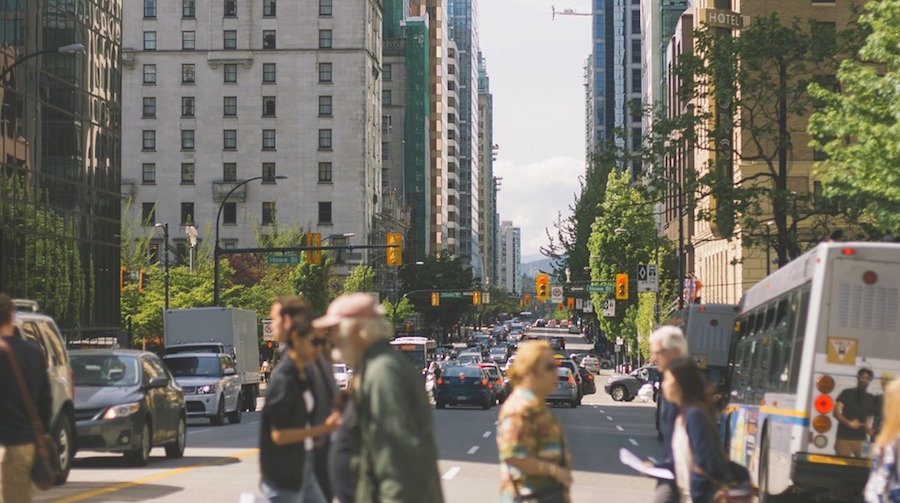 Keeping a car in the city can be incredibly expensive. In Chicago, we pay for insurance (which is more expensive because it's the city), city stickers that allow residents to keep a car inside the city limits, and many of us also rent parking spaces, especially if street parking is particularly difficult, or there's no other way to have your car on campus, or having to move your car for street sweeping days is a little too much of a headache. Maybe it's time to try living a car-free lifestyle.
Public Transit is your Friend!
City streets are congested and can be stressful to navigate, and then you have to find parking. Or you can take the subway, read a book while you travel, and get dropped off a block from your destination. Seriously, driving is a huge hassle, and you pay dearly for the privilege of putting up with it. Upon moving to Chicago, I decided pretty quickly that I would never drive anywhere that I could get to on the El. There's just no compelling reason to do it.
So I have a confession to make: I have not given up my own car, but it's definitely on my mind when I consider that between my car payment, insurance, parking space rental, and city vehicle fees, my car costs me in the neighborhood of $500 a month, and that's if I never drive it or change the oil or need any maintenance of any kind. Yikes. On the other hand, a public transit pass that gets me unlimited rides on the El and city buses costs $100 per month. Even better, some employers let you pay for public transit passes through your payroll so you can get it using pre-tax dollars. If I'm struggling with the idea of letting go of my car, it's not because of the cost. Because that part is easy. The value proposition is very clear cut: $500+ for a vehicle I barely use, or $100 for a CTA pass that I use several times daily. 
Walking is good for you, by the way.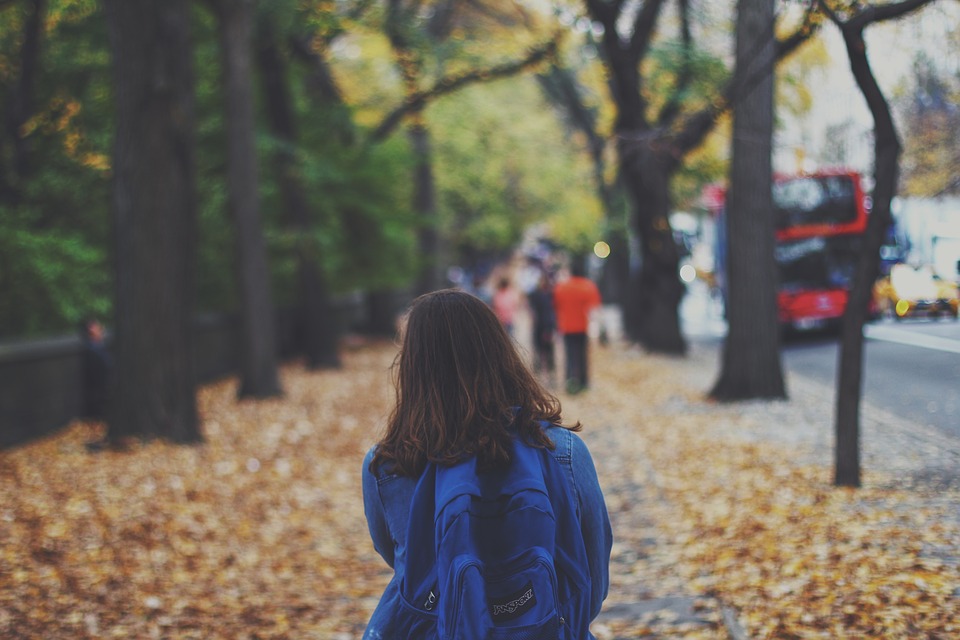 I take the train to work every morning and back home again, and my Fitbit tells me that I log an average of 6,000 steps doing nothing else. I can easily blow past that 10,000 step recommendation running over to the grocery store for some tomatoes, going out to the neighborhood ice cream parlor for a treat, or hitting the lake trails for a 2-3 mile run. So newsflash everyone, ditching your car and hoofing it instead is good for you.
Besides that all-too-obvious benefit, something happened when I moved from Denver (where I drove everywhere) to Chicago (where I walk and take public transit everywhere) that I did not expect: I actually got to know my neighborhood. I thought I had a pretty good grasp on where I was in Denver, but making the switch from a driving commute to a train commute that required walking several blocks to get to the train station introduced me to my new neighborhood in a much more intimate way. I noticed when eggs were on sale at the Fresh Market because I had time to read the big neon posters in the windows as I walked by. I discovered a tiny, ain't-never-gonna-be-on-no-tourist-map sandwich shop that specialized in the best jerk chicken sandwiches I've ever tasted. I ducked into a small, dusty-windowed thrift shop for an unplanned treasure hunt just because I had a few minutes as I was walking by and chatted with the elderly cashier who knew everything about everyone on the block. I guarantee that in Denver, I would have never noticed these gems as I sped by in my car. Even if I had, I probably never would have bothered to stop the car. But now I walk, and the result is that I love my neighborhood even more.
I also think that knowing my neighborhood so well makes it easier to spot trouble. You walk every day and you know the details, who belongs where, see it immediately when something is amiss. When all you ever do is drive by you're pretty oblivious to that stuff.
Walking as an alternative to a car is, of course, largely dependent on where you live. In Chicago, living in close proximity to one of the best public transit systems in the country, this is pretty easy to do. It's obviously not so feasible if your nearest grocery store is 10 miles away or you have a 12 mile commute to work with no public transit options to get you from A to B. If you have a choice in the matter, check out the Walk Score for any neighborhood you're considering. (Mine clocks in at 85.)
Oh yeah, and walking is free, so if getting some exercise while learning more about your neighborhood isn't awesome enough, consider that giving up your car is a massive net gain for your wallet. Though you may want to invest in some good walking shoes. (These Skechers Roll-With-It Shoes are marked down from $60 to $47.99 at 6pm right now. Just sayin'.)
So is riding your bike.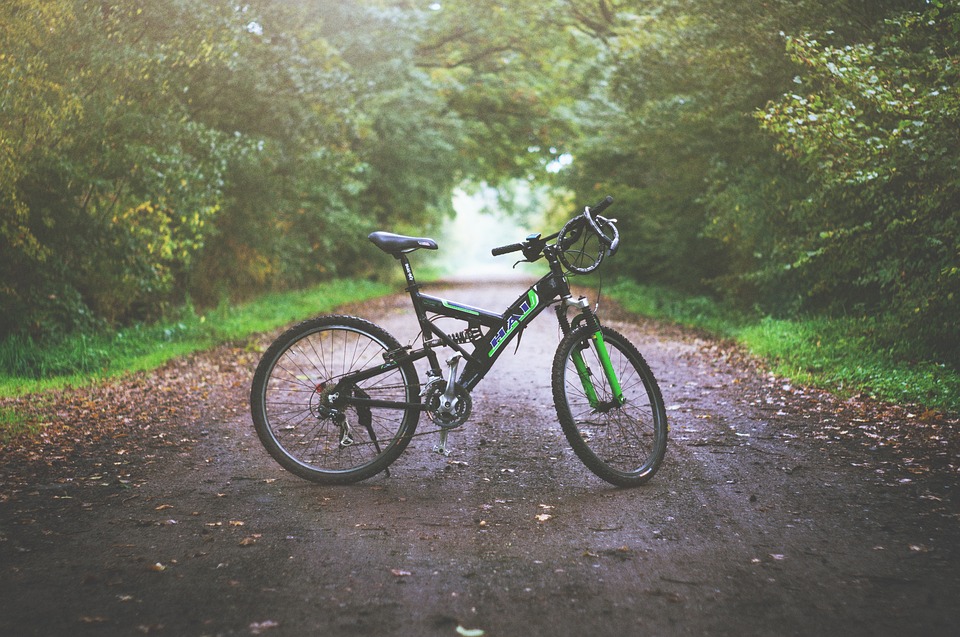 When I asked the Brad's Deals team about their tips for living in the city without a car (because as Chicagoans we're pretty well-versed on the topic), I got more tips about biking in the city than anything else. Here's the gist.
Get a good bike and a high quality lock. If you're wondering how much to spend, Tech Editor Mike (who knows a thing or two about both deals and biking) suggests that you should plan to spend 25% less than whatever a monthly unlimited transport pass would cost in your respective city, multiplies by 12. So for Chicago, where a year of monthly CTA passes costs you $1,200, max budget for a new bike is $900. That's the guideline for a bike you'll only use for commuting. If you're also using it for fun, you can divert a few extra dollars from your fitness or entertainment budget, too. If a $900 bike still sounds too rich for your budget, check Craigslist for a used model, and Mike suggests spend the money you saved to get it kitted out with fenders, racks, saddlebags, or a good roll-top bike specific bag.
Take advantage of local bike sharing programs. Another Brad's Dealer, Abraham, pointed out that while a monthly public transit pass in Chicago costs $1,200 annually, A 1-year membership for Divvy, Chicago's local bike sharing program, is just $75 and gets you an unlimited number of 30 minute rides. That's a pretty incredible savings if you can bike almost everywhere you need to go and reduce your public transit use to a level where the monthly unlimited pass is less economical than paying per ride. While giving up public transit may not an option for everyone, bike sharing programs are worth a special mention. Most major cities have them these days, as well as many college campuses. You can pay per ride, or spring for a membership, and give bicycle commuting a try before buying something lighter and more customized for you.
Check out some alternative wheels. Fashion Editor Nicole pointed out that while you can take your bike on the train and there are special bike racks on the front of the buses, you're not likely to have much luck with either during rush hour. Her solution? Rollerblades. Tie the laces together and sling them over your shoulder.
Grocery shopping actually gets easier.
If you live within walking distance of a grocery store, there is rarely a good reason to drive. Buying only what you can comfortably carry means you focus only on what need. In fact, proximity to a grocery store was a major factor in my apartment search a few years back. I make more trips to the store than if I went for a month of groceries in one go, but my shopping lists are short, my time in the store is shorter, and I nearly always qualify for the express lanes. In and out.
My best suggestion for making this work is to use all of those canvas tote bags you've collected over the years, and maybe a good backpack, too.I like to take three bags - one for each hand, plus one with slightly longer straps that i can comfortably sling over a shoulder. This isn't just about being green, it actually serves a very practical purpose. Once at the store, I don't get a cart or a basket. I put my goods into the bags so I know as I shop that everything is going to fit. A nice little bonus at the end is that my grocery store gives customers a 5 cent discount for every reusable bag.
A Spanish teacher long ago told me that it was common to see people loading groceries into luggage at markets in Europe. While I've never witnessed that in my own European travels, and it may be wildly untrue for all I know, taking a rolling carry-on to the grocery store sounds like a shockingly practical way to transport heavier items like kitty litter on foot. (Seriously, those 25 lb. boxes with the flimsy plastic handles that cut into your hands? Not cool.)
You could also have Peapod or Instacart deliver your groceries for a modest fee. It's a good option when the nearest grocery store is farther than you'd prefer to walk or your grocery order is just too big to carry several blocks. And by the way, Instacart is offering $10 off and free delivery for new customers.
College students should not just leave their cars at home.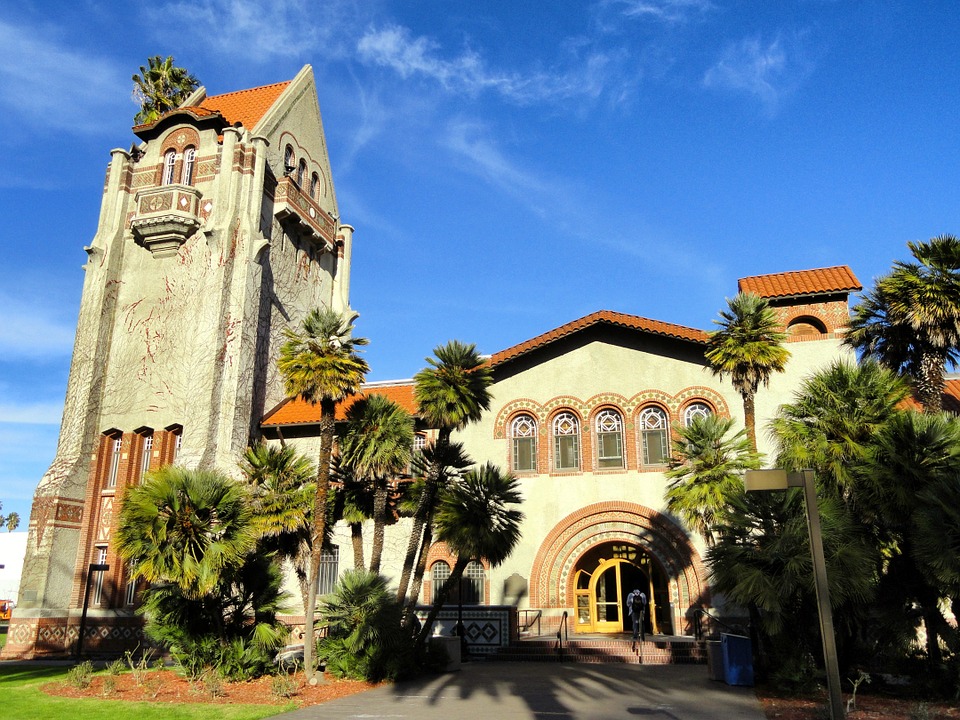 Having a car on campus is expensive and not always convenient. I remember walking seven blocks from my dorm to the far flung lot where my car was parked - and rarely driven - and paying for the privilege. On the other hand, leaving leaving your car at home means paying for auto insurance on a car you're not driving. Basically, both options suck. If you've made the decision not to take your car to school with you, then the best thing to do is to sell it. 
Heresy, I know, but true all the same. College is crazy expensive, so you're already cash-strapped and now also paying for something you don't use. Stop doing that.
But sometimes you really do just need a car.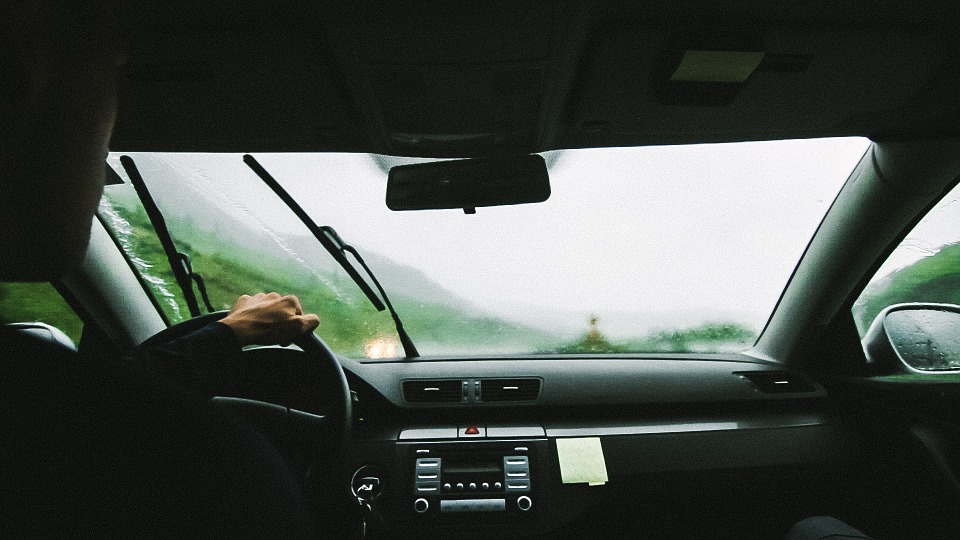 Uber it home occasionally. You have a lot more freedom to party when you're not worrying about whether or not you should be driving. Or if it's late and you know it's just safer to get a ride rather than walk. Whether you use Uber, Lyft, or just hail a cab the old-fashioned way, splurging on a ride occasionally is still going to cost a lot less than having a car. Your first ride from Uber is $30 off when you use referral code uberbdeals.
Use ZipCar for errands. A membership costs as little as $6, and then you pay an hourly rate of $8-10. The hourly rate is steep at first glance, but your monthly car insurance payment is probably costing you much more than that right now. You can use ZipCar or similar car sharing programs to rent cars by the hour or by the day - handy if you just need an SUV for an hour to pick up some bookshelves at IKEA, and cheaper than a full day rental from one of the big car rental brands you already know.
ZipCar offers a $40 driving credit when you sign up with code free50. And if you're a college student, your first year is $10 off.
Get a rental for longer trips. Though we love ZipCar for running errands, the big guys like Avis have a place in our world. Renting a car for the weekend to go visit your family several hours away is much cheaper than paying monthly for a loan, insurance, and parking space for a car you barely ever drive - especially when you can use one of our Avis coupons for a discount. When is the last time you were able to use a coupon for your car insurance? Exactly.
Go Social. Need a car on vacation? RelayRides is like Airbnb for cars, and you can get $10 off your first rental.
Farm the driving out to someone else. Need to get a bunch of boxes of cast off clothes and tchotchkies to Goodwill or Salvation Army? Use Taskrabbit or Craigslist to find someone to haul them away for you.
Ready to take the plunge? You'll want to download these apps.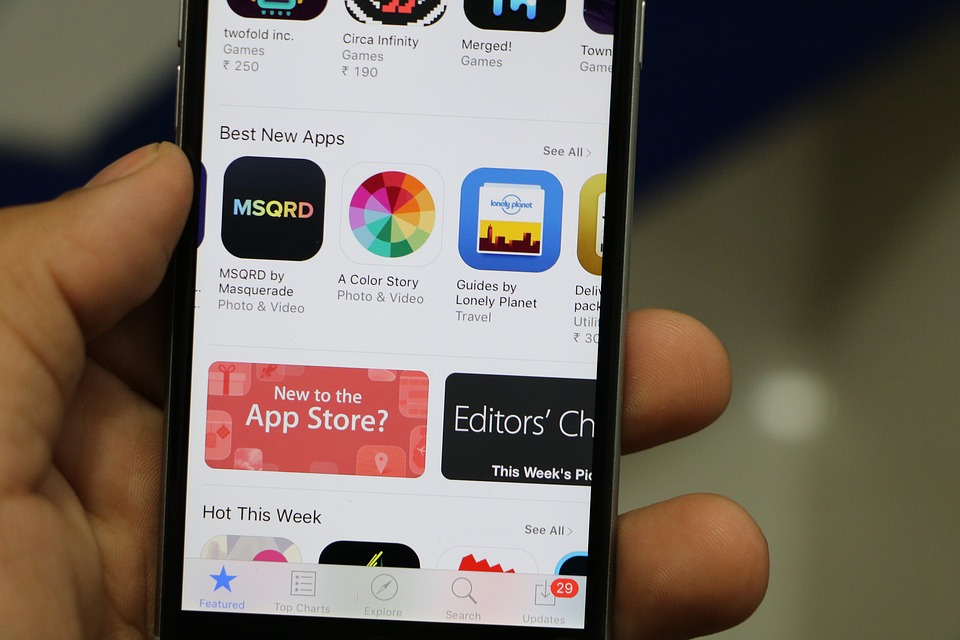 Uber and Lyft - Can't find a cab? Don't have any cash? Left your wallet at home? Summon one from Uber or Lyft. The apps keep your credit card info on file and your card is charged automatically, making it a completely cash-free transaction.
Yelp - Wherever you are, find what's worth checking out in the neighborhood.
Weather Underground - This is my favorite weather app since it includes personal weather stations run by volunteers, so the accuracy is crazy good, getting down to the neighborhood level, making it easier to plan outings around the day's weather.
Google Now - If you've got an Android phone, Google Now is equal parts creepy and awesome. It figures out where you live and work, helpfully offers estimated travel time for your commute, reports on buses that are stopping nearby and when they're due, and much more. It even figured out my favorite fitness studio and what days I usually go to give me travel times to my workout. It also pulls tracking numbers out of Gmail for your online purchases, mines your flight itinerary to serve up gate info, and reminds you what time you need to return your rental car, all without being prompted to do so.
SpotCycle - Find bike sharing programs near you so you can grab some wheels and go.
Your turn! Post your questions about and tips for living without a car in the comments below!