10 Reasons Why You Should Have a Chase Ink Visa Card In Your Wallet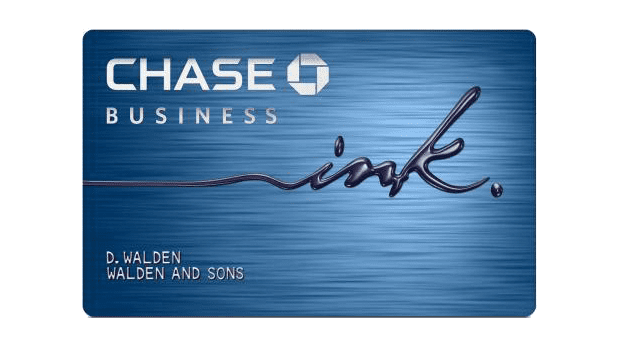 Editorial Disclaimer: Brad's Deals has partnered with CardRatings for our coverage of credit card products. Brad's Deals and CardRatings may receive a commission from card issuers. This content is not provided or commissioned by the issuer. Opinions expressed here are author's alone, not those of the issuer, and have not been reviewed, approved or otherwise endorsed by the issuer. This site may be compensated through the issuer's affiliate program. These user responses are not provided or commissioned by the bank advertiser. User responses have not been reviewed, approved or otherwise endorsed by the bank advertiser. It is not the bank advertiser's responsibility to ensure all posts and/or questions are answered. You can read our full advertiser disclosure:
click here
Award travel enthusiasts, or "travel hackers," love the Ink line of business credit cards from Chase. They offer valuable Ultimate Rewards points, great bonus spending categories, and impressive benefits. Right now, Chase has a bonus on its Ink Plus card at 70,000 points. New applicants to the Ink Plus card earn 70,000 Ultimate Rewards points after using their card to spend $5,000 within three months. Furthermore, the no-fee Ink Cash card offers a $200 sign-up bonus after spending just $3,000 within three months.
So clearly, there are some good benefits to having an Ink card in your wallet.  Here are 10 of my favorite Chase Ink hacks:
1. Upgrade your other Chase points.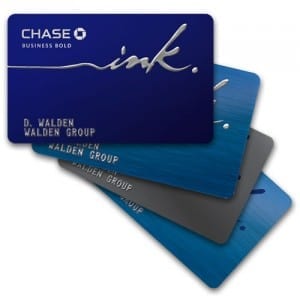 Chase offers two different levels of its Ultimate Rewards program. The standard level is for the Freedom, Sapphire, and Ink Cash. Whether these points are redeemed for cash back, gift cards, or travel reservations, each point is only worth a penny.
But if you have an Ink Plus, you can transfer points from your Freedom, Sapphire, or Ink Cash account into your Ink Bold or Ink Plus account, and enjoy much more valuable rewards. For instance, travel reservations made through your Ink Bold or an Ink Plus cards offer 1.25 cents of value per point redeemed.
Furthermore, the Ink Plus cards offer point transfers to a dozen different airline and hotel partners, plus Amtrak Guest Rewards. When you redeem those points or miles for travel awards it is possible to realize 2-6 cents in value per point. So getting an Ink Bold or Ink Plus makes the points you already have more valuable!
2. Request lounge access.
Chase's web site makes very few references to the fact that Ink Bold and Ink Plus account holders can receive two free visits to any airport lounge that is part of the Lounge Club program. The trick is that you have to go to this web site to enroll in the program. The invitation code is: ChaseInk. Once you enroll, you will be sent Lounge Club card within a few days. You need this card to access the lounges, not your Chase Ink card. After your two free visits, subsequent visits are only $27 each.
3. You can have more than one Ink card.
The Ink Plus is one credit card product.  There is no reason why you can't have the Plus as well as the Ink Cash card.
4. You can get one of each Chase Ink cards for each business you have.
Perhaps you give piano lessons and you sell things on Ebay. Each of those activities is a separate business, and you may wish to keep those expenses separate. Therefore, Chase allows you to receive the Ink cards for each business you have. If you operate one business as a sole proprietor, you can use your Social Security number for that business, while having an Employer Identification Number (EIN) for any other businesses you run.
5. Leverage the bonus spending categories.
The Ink Plus card offers 5x rewards for purchases from office supply stores and on cellular phone, landline, internet and cable TV services. That means you should be placing all of these charges on your card and earning five Ultimate Rewards points per dollar. Additionally, you can buy $200 Visa gift cards at Staples.com for use anywhere. Double points for gas and hotel expenses can also be very valuable.
6. Take your Ink Cash overseas.
Neither of these cards have foreign transaction fees, and they will both be issued with an EMV smart chip later this summer. This makes both perfect cards for international travel. Furthermore, its car rental collision damage waiver policy no longer excludes popular tourist destinations such as Israel, Ireland, and Italy.
7. Get the Southwest Companion pass.
Southwest Airlines is an Ultimate Rewards transfer partner, but transferring points to them you will not get any closer to the 110,000 points needed for their companion pass. But what you can do is transfer points to Hyatt, and from Hyatt to Southwest, which will be companion pass eligible points. Transfer 50,000 Chase Ultimate Rewards points to Hyatt, and transfer those to Southwest, and you will get 30,000 Southwest points that count towards your companion pass.
8. Book travel though the Chase Ultimate Rewards travel portal.
When you do have to purchase travel, try using their portal. Let's just say that that the results you see will be very similar to Expedia's, and you will also receive one additional Ultimate Rewards point per dollar spent there.
This program offers automatic discounts to Visa business cardholders, including Ink Plus and Ink Cash. You have to register your card first, but then the savings happen automatically whether you shop in person or online. Participating merchants include Staples, Cheveron, and National Car Rental.
10. Use Chase Blueprint.
You should always pay your credit card statement in full, but sometimes business cardholders will need to carry a balance. Those that do should take advantage of Chase's innovative Blueprint program. Blueprint allows cardholders to reduce their interest charges by paying some charges in full while carrying a balance on others. Blueprint also features powerful budgeting and goal setting features that help you to pay off your balance on your own terms.