The Top 10 Black Friday Ads of 2014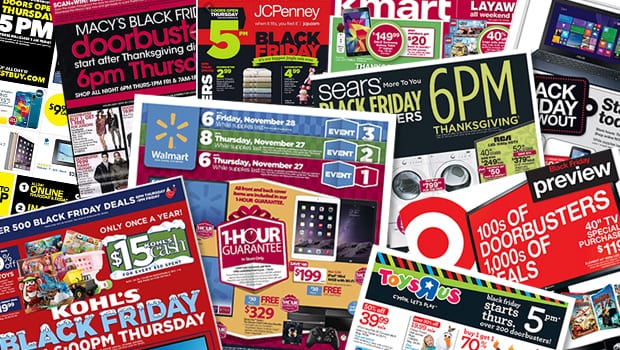 It may only be Monday, but Black Friday has already begun, and most of the really great doorbusters will actually be available on Thursday. It's time to start planning!
Below, you'll find 10 of the most popular Black Friday ads of 2014. Click on any cover to see the entire ad at Brad's Black Friday, where we've posted more than 160 ads including Black Friday ads, Cyber Monday sales, toy books and more.
Brad has posted his picks for the 25 Best Black Friday Deals of 2014, as well. Any guesses what the #1 Black Friday deal is? Check it out!