Toys R Us Has Declared Bankruptcy. What Does That Mean for Black Friday?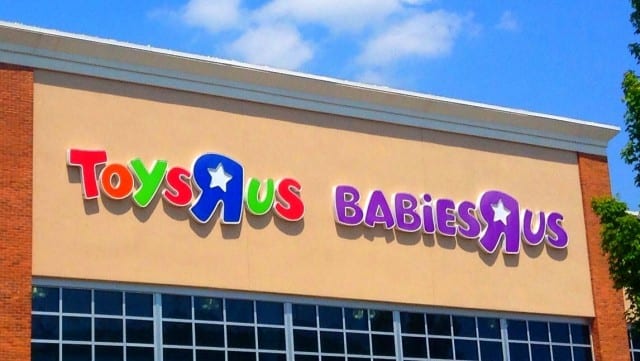 The retail world is abuzz today with the news that Toys R Us, the iconic toy store of many our childhoods, has declared bankruptcy. What does that mean for their stores? And how will that impact holiday shopping? 
Toys R Us has increasing been squeezed by big box retailers like Amazon and Walmart that can offer aggressive promotions, as well an increase in baby product outlets which have taken a bite out of the Babies R Us side of the business. Despite these setbacks, the company remains optimistic.
"As the holiday season ramps up, our physical and web stores are open for business, and our team members around the world look forward to continuing to put huge smiles on children's faces," said Dave Brandon, Chairman and CEO, in a press release announcing the news.
In addition to reassuring vendors that they will be paid, securing holiday toy shipments from abroad, Brandon also noted that the vast majority of Toys R Us' 1,600+ stores are profitable, and that the focus moving forward, would be on improving the customer experience for those that are underperforming.
What's next for Toys R Us?
While some stores are likely to close as Toys R Us renegotiates leases and otherwise cuts the dead weight in their portfolio, it's clear that the retailer has no intentions of throwing in the towel. Plans are already underway to convert existing locations into interactive spaces more in line with modern customers' expectations and tastes.
"Once these initiatives are implemented, Toys 'R' Us stores will be interactive spaces with rooms to use for parties, live product demonstrations put on by trained employees, and the freedom for employees to remove product from boxes to let kids play with the latest toys," Brandon said in a court filing.
Other planned improvements include an overhaul of the supply chain to speed shipping and delivery times, as well as in-store augmented reality video games.
How will this affect holiday shopping at Toys R Us?
While neither the press release nor the court filing address Black Friday or specific holiday promotions, the CEO's comments about it being "business as usual" strongly indicate that the company is moving full steam ahead to meet holiday shopping demands.
For Black Friday in particular, we expect to see the 2017 Toys R Us Black Friday ad arrive on or near November 8, 2017, and that they'll open their doors to Black Friday shoppers at 5pm on Thanksgiving Day, just as they for the last several years.