8 Ugly Christmas Sweaters That'll Make You the Star of Every Holiday Party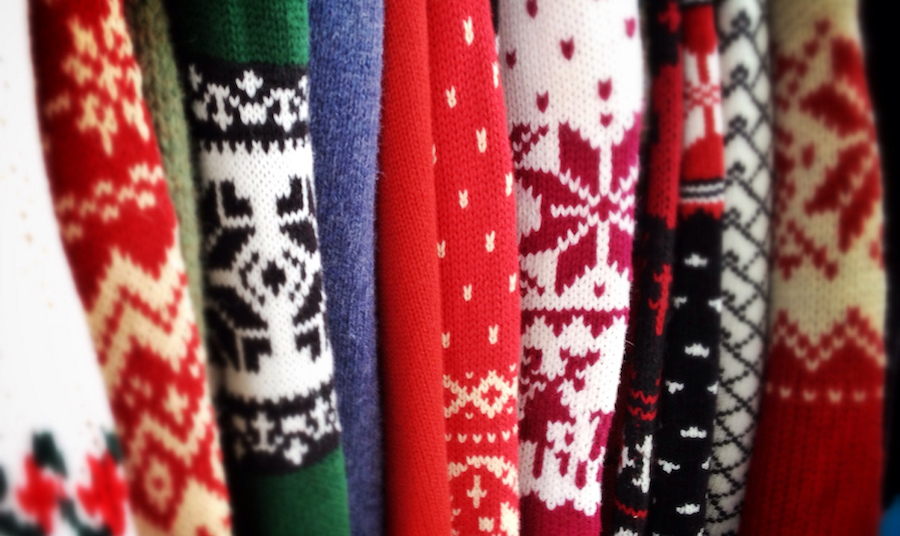 With only nine days left before Christmas (!!), there's not much time left to get into the holiday spirit. Since today just so happens to be National Ugly Christmas Sweater Day, we've got eight sure-fire ways to launch you from Ebenezer to Buddy Elf on the spirit spectrum, and fast.
There's just something so utterly heartwarming about the gaudy delights of ugly Christmas sweaters that get us in the mood for cheer, and apparently, we're not alone. In recent years, the trend has grown into a multi-million dollar industry. Luckily, you don't need to break the bank to score one: Just check out our roundup of the ugliest of the ugly below!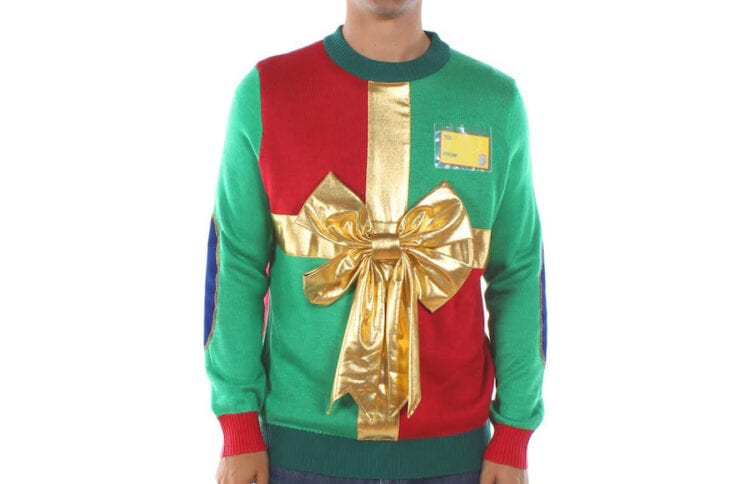 We won't make any bones about it — this thing is absolutely hideous. In fact, between the garish red and green coloring, the gold lamé bow and the (is that plastic!?) name tag, this sweater is about as ugly as they come, which is exactly why it's our top pick.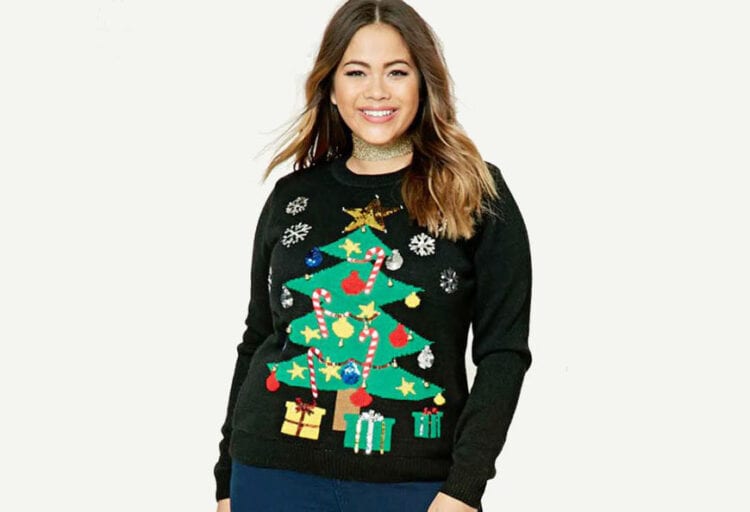 While most of Forever 21's "ugly sweaters" are the kind to be placed in quotation marks — i.e., secretly really cute — this one is unsightly enough to have been worn by Aunt Martha in the '60s and then shoved in a moth-ball filled closet for years. In short? It's perfect.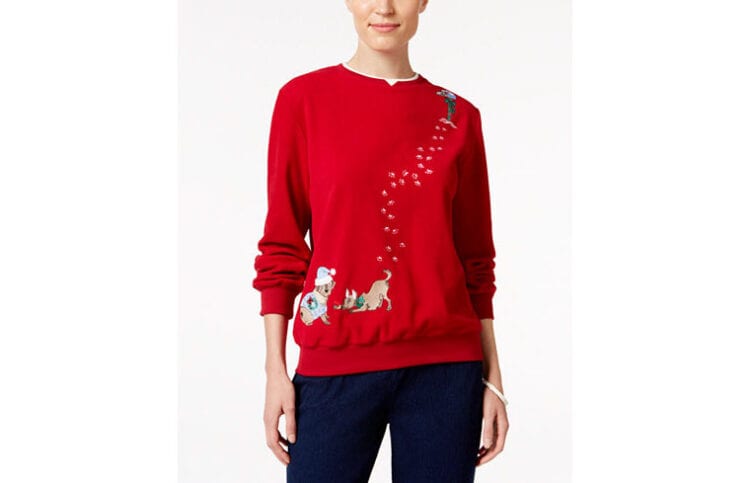 Not even puppies frolicking in the snow can save this top from being a true monstrosity. Bonus points for that weird little not quite a "V"-neck.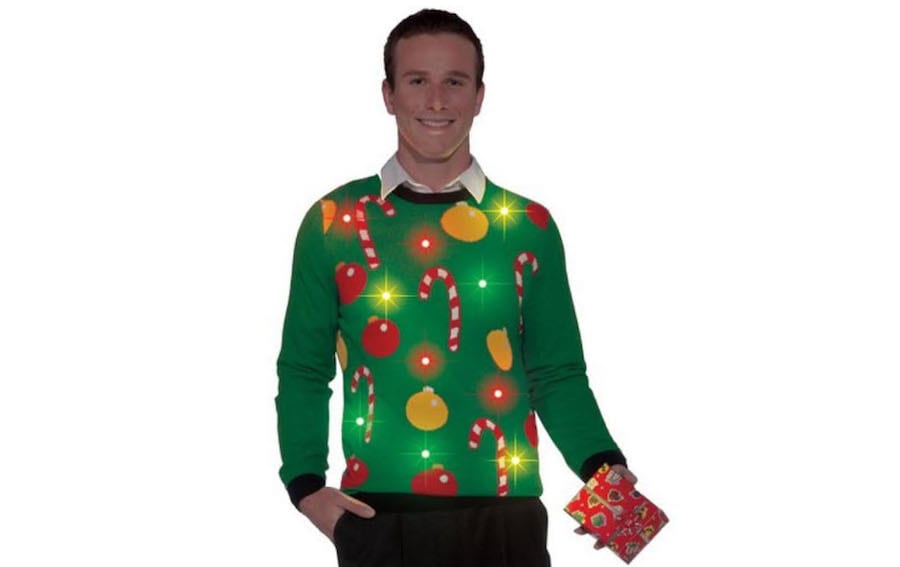 Forum Novelties took things up a notch by adding some light-up action to the horrifying mix. No one will be able to unsee this for hours after the party.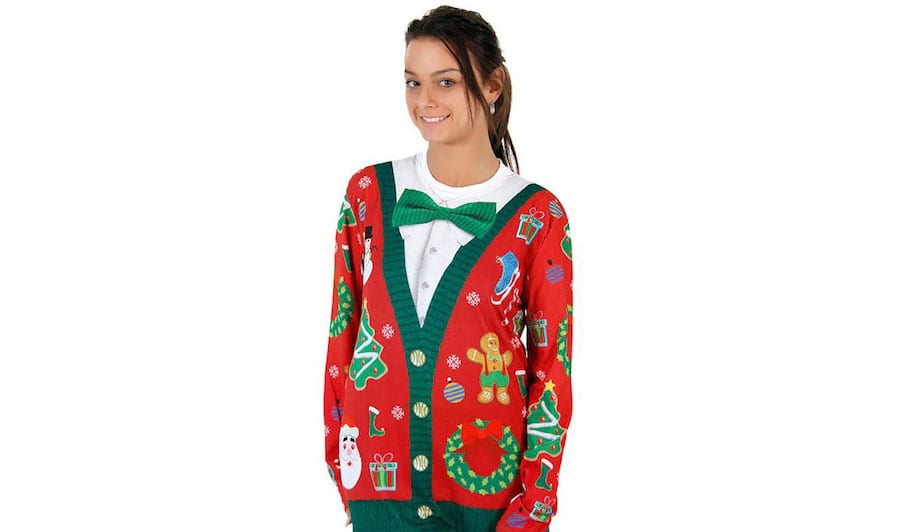 Long before J. Crew was making cardigans preppy cool, there were these God awful creations. This one has an unfortunate bow for added ugly emphasis.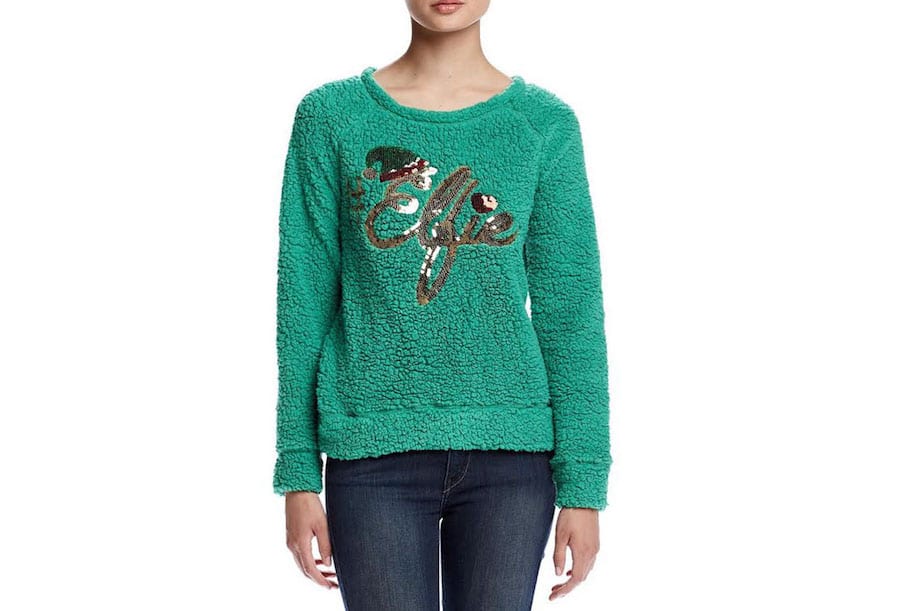 Anything made from this gaudy Sherpa material is an instant atrocity, and therefore is right at home on our list. A sweater you can pet is an ugly sweater, indeed.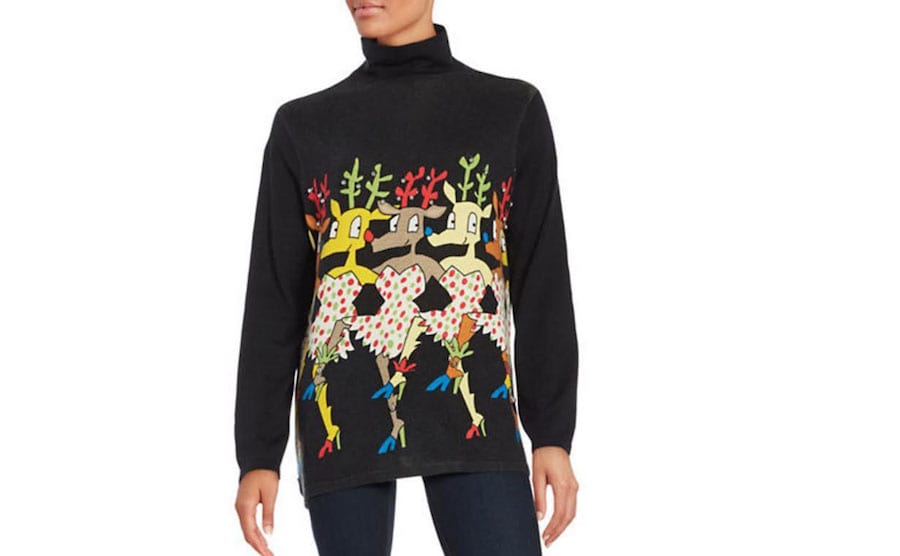 The designer-inclined amongst you can get in on the fun with this festive and awful Whoopi Goldberg creation. It's like the '80s never left: In fact, we're not sure if this is even for a man or a woman (but then again, does it really matter?). Bless you, Whoopi. Bless you.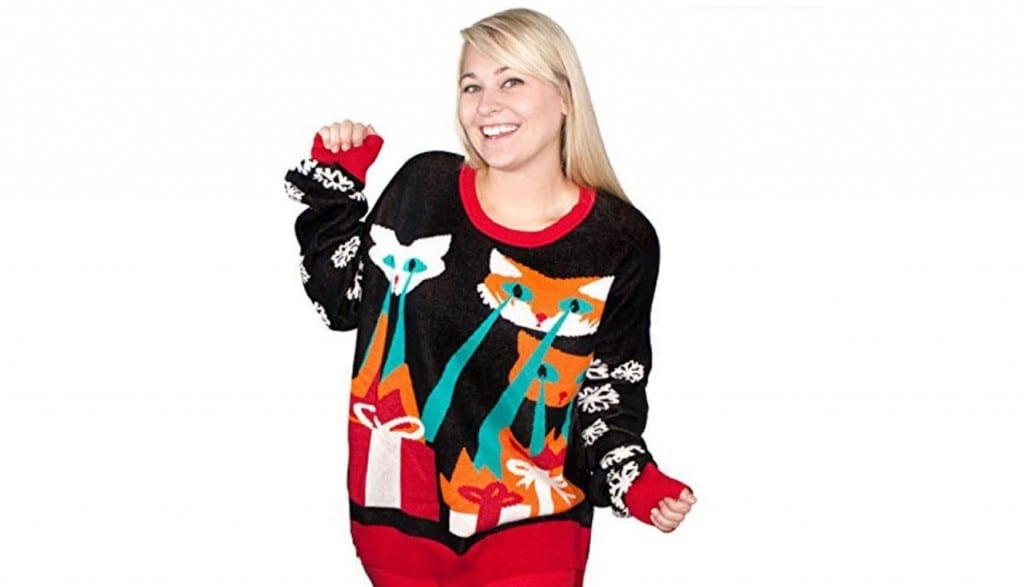 Like we'd ever leave out the crazy cat ladies among us! With laser beams coming out of their eyes, this gem implies your beloved pets might be aliens that might want to kill you, but it's cool, 'cause it's ugly.
Which of these sweaters do YOU think deserves the title of "Ugliest Sweater Ever?" Leave your vote in the comments!
Related coupons: